On a complete whim we packed our bags and went to Iceland last December. We had planned a 4 day trip to explore the country and of course, we wanted to see the Northern Lights. But to our surprise, Iceland had so much more to offer. We had learned more about the country during Taste of Iceland, a multi-day event hosted by Iceland Naturally that features some of the best in Icelandic arts & culture, and food scene. The event was so well received by our city last year that they've come back. If you've had any interest in Iceland, then you really should check out these events over the next few days! Taste of Iceland events in Toronto run from November 9 to 12, 2017.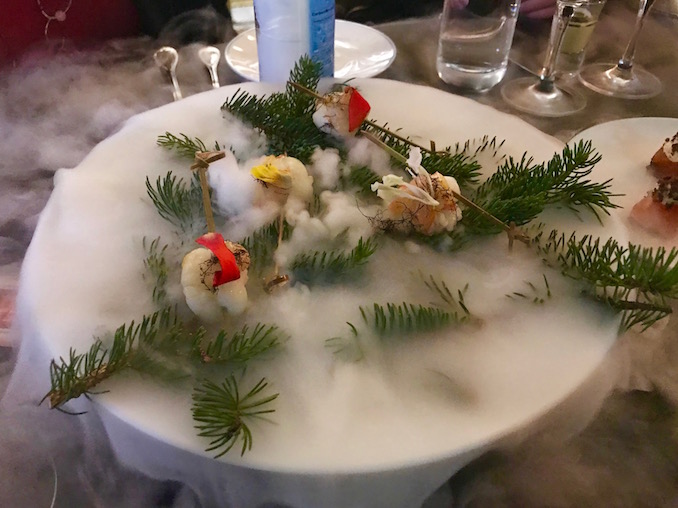 ICELANDIC MENU featured at Leña Restaurant: November 9 to 11. $76 per person 4-course menu. Menu created with Iceland Chef Viktor Örn Andrésson (who led the Iceland team to a bronze medal in the prestigious Bocuse d'Or 2017 Finale) along with Canadian Chef Julie Marteleria and Chef Anthony Walsh. Reservations required.
"AN EVENING IN ICELAND" at Leña Restaurant: November 12. 5:00 pm to 9:00 pm. $120 per person includes a 4-course menu and performance by Icelandic/Canadian singer-songwriter Sigrun Stella Bessason. Reservation required.
THE WRITE STUFF: How Iceland Inspires Lovers of the Written Word: November 9 at 6:00 pm, The Spoke Club. Free admission. This literary gathering is led by Iceland's First Lady, Eliza Reid along with award-winning, Toronto-bsed author and journalist, Andrew Westoll.
REYKJAVIK CALLING at The Horseshoe Tavern: November 11. Doors open at 8:00 pm. Free admission. Discover Iceland's music scene with performances by Fufanu, Mammut, Ice Cream, and DJ Mar Sellars. RSVP on Facebook.
THE ICELANDIC ART CENTER PRESENTS: Iceland's Thriving Contemporary Art Scene: The Spoke Club, 5:00 pm to 6:00 pm. Free Admission. Find out what's happening in the contemporary arts movement with ​Björg Stefánsdóttir, director of the Icelandic Art Center.
SHORTFISH: Iceland's Premiere Short Film Festival at The Royal Cinema: November 12. 1:00 pm – 2:30 pm. Free admission.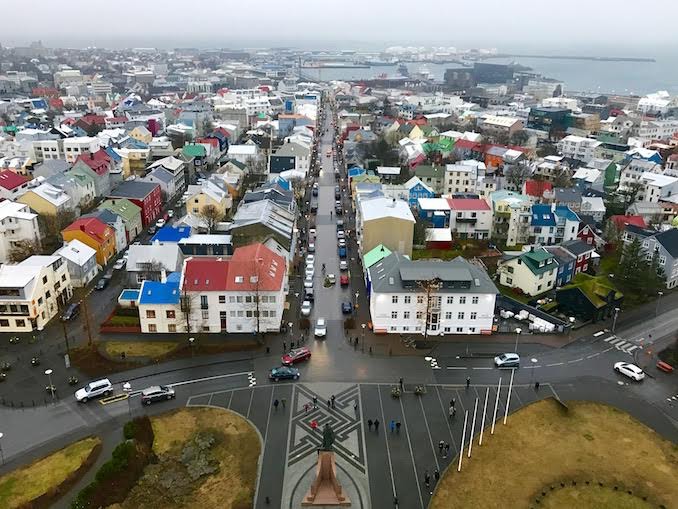 As mentioned, we've already visited and 4 days wasn't enough! We're ready to go back and explore further! Here are some of our quick tips, but feel free to reach out if you want any more tips:
TIMING: Given that we visited in early December, daylight was about 5 hours each day. So, we wanted to take in as much as possible! There aren't too many street lights outside of the city or Reykjavik so if you plan on renting a car to explore on your own, keep that in mind. In the summer months you'll experience longer days. Honestly don't think there's a bad time to go. And you'll want to take all the photos you can…and seriously, there are no bad photo opps here. Everywhere you go is stunning!
FLY & STAY: We flew Iceland Air. Affordable, efficient and peaceful. We stayed at the Canopy Hotel in Reykjavik located ideally within walking distance to the main areas. Modern and stylish with a great cafe, bar and restaurant on site. Lots of great artwork everywhere.But if you're on a tight budget there are several hostels and Airbnb options as well.
GETTING AROUND: Walking Reykjavik is very easy and safe all times of the day or night. Bus service is offered for tours and getting to and from the airport. Everything is very efficient. Bonus: free wifi on the buses!
WHAT TO WEAR: Reykjavik is surprisingly urban and warmer than you think. People in the city are dressed like us here and not in heavy parkas. But you will need that parka and boots if you head out to the country side. Keep an eye on the weather when you go and it's best to wear layers. In one day you can experience rain, sun, and snow.
RESTAURANT SCENE: not gonna lie, the restaurants are pretty expensive overall, but worth it. Don't expect to find many fast food "American" options. But do enjoy their local lamb, Arctic Char, Cod, Skyr, and enjoy the coffee. They're coffee culture is strong! They do have a hot dog stand made famous from a visit from Bill Clinton and Anthony Bourdain– touristy if you're okay with that. We did find one small ramen noodle house tucked away in a corner that seated 8 people.
ARTS & CULTURE: Their art scene is very strong. There are many museums and art galleries in the city worth exploring from historical artifacts to contemporary arts. One of our favourites is Hafnarhus that's situated by the old harbour that features local and international contemporary artists. It's also home to the works of Erro. Visit the Harpa, Iceland's opera house as it's design is quite stunning! If you have time visit Yoko Ono's Imagine Peace Tower outdoor art installation created in memory of her husband John Lennon. Another great time to visit is during the Iceland Airwaves annual music festival that happens in November.
NORTHERN LIGHTS: Like our weather apps, they have ways of letting you know what the chances are of taking in the beautiful Aurora Borealis. Book yourself into one of the night boat tours that will take you away from the city centre. Best time of year to catch them is between September to April.
BLUE LAGOON SPA: Everyone goes to this famous outdoor spa that's heated but be prepared for the crowds. We planned our visit at the end of our trip en route to the airport and had lunch in their restaurant.  It's efficient but you need to understand that it's not the Four Seasons. You're ushered in at your designated time (book ahead online and opt for the robe). Go early as there aren't "as many" people. Expect to be lingering in the water for about an hour and a half. There will be lots of people. LOTS. Bring something to keep your mobile devices protected in a plastic sleeve as it won't like the natural silica as much as your skin. You don't want that water touching it. So, take your photos and take your phones back to your locker and enjoy.Also, definitely slather on the conditioner on your hair before going in as recommended. But FYI, there are other spas around that you may want to explore.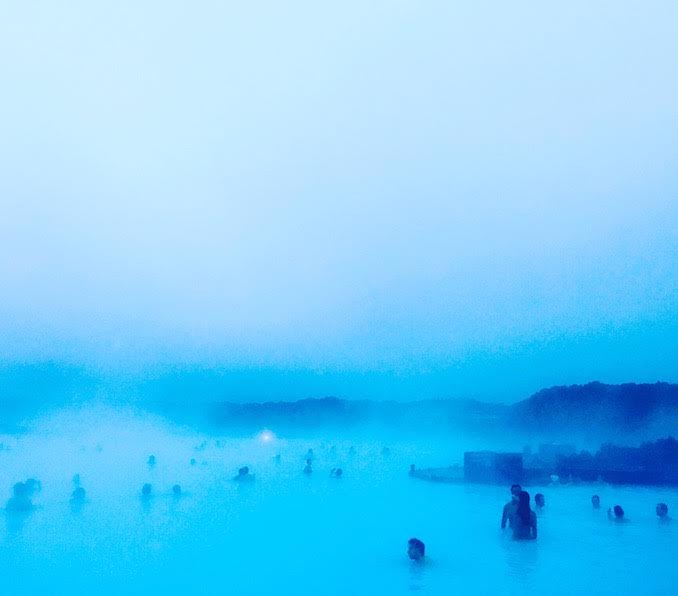 WHAT TO BRING BACK: There are many local artisans that have their goods available in shops along the main shopping corridor of Reykjavik. Most people like to bring back a Icelandic hand-knit wool sweater or maybe a bottle of Reykjavik Vodka. Keflavik International airport is a great place to fill up on souvenirs on the way home.  Lots of great finds there from artisan goods to food to Iceland sportswear brands and amazing skincare products from Blue Lagoon Spa. If you have little ones to bring souvenirs for, get them the story of the Yule Lads, their Christmas folklore about a bunch of mischievous trolls that descent from the mountains. Some are funny and some are downright naughty.
What I've also discovered is Icelandic people have a great sense of humour and approach to life. This year, one of their tourism campaign challenges us to learn a few words with "The Hardest Karaoke Song in the World." Check it here …
Visit the Taste of Iceland website to learn more.