Name: Elaquent or Sona Elango.
Founded: Elaquent established in 2002.
# of Albums: if we include a bunch of my old beat tapes, I think like 24? honestly, lost count.
Latest Release: Celebrate Life! (EP)
Latest Video:
Bio
Canadian-based producer Elaquent is certainly no rookie in the thriving beat scene. Known for his smooth, soulful style; his off-kilter, neck-break beats; and his obsession with Batman and Sega Genesis, Elaquent is finally beginning to reach his full potential. Elaquent, has been making his mark on the independent beat scene in a big way over the last few years, with a large discography of well received instrumental albums. Since the ninth grade, El has been mastering his production techniques, creating a sound uncommon to the crop of other producers. Citing J Dilla and DJ Premier as some of his earliest influences, Elaquent has become much of a fan favorite among beat afficionados in Toronto. After a string of successful releases, including "Good Karma" , "Green Apples and Oranges", "Worst Case Scenario" and most recently, "Celebrate Life!", Elaquent has taken his show on the road, armed with his trusty SP-404sx loaded full of beats. Having toured all around the United States and Europe, El shows no signs of slowing down. Signed to HW&W Recordings (based out of Los Angeles) and Urbnet (based out of Toronto, the prolific producer is already planning a number of albums, live shows and collaborations.
Latest Single?
Black (featuring K, Le Maestro)
Favourite Restaurant?
Kinton Ramen
Favourite band as a teenager?
Common
Favourite band now?
Common
Guilty Pleasure Song?
Toxic by Britney Spears. not really a guilty pleasure, I don't hide it lol.
Live Show Ritual?
a glass of Orange Juice.
Favourite local artist?
a l l i e. Shouts out to Obuxum and 2nd Son too though.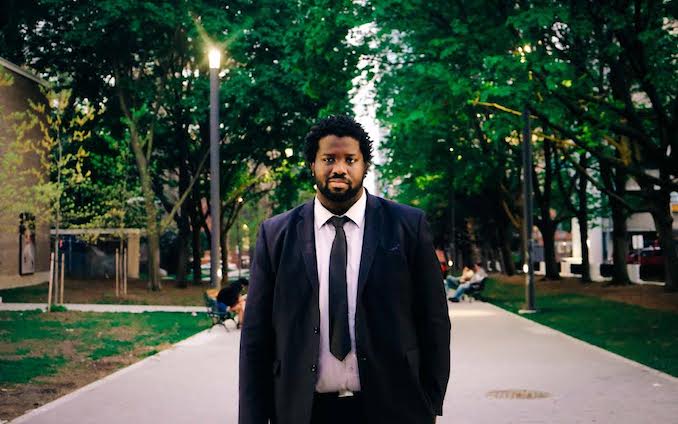 Sneaky Dees nachos, pasta from Terroni or a superfood salad from Fresh?
Sneaky Dees nachos (primarily because I haven't had the other two lol).
Queen or College St?
Queen St.
Trinity Bellwoods or Highpark, Riverdale or Kew Gardens?
Trinity Bellwoods. Kew Gardens
EP or LP?
LP. 40 minutes always beats 20.
Early bird or night owl?
Night owl. The height of my productivity. Mornings are rough.
Road or studio?
Love the road, but without the studio, there is no road life. Gotta go with the studio.
Swiss Chalet or Roti?
Roti and it's not even close, come on now, lol
Stream Celebrate Life! here
Follow Elaquent: Instagram | Twitter| Facebook