Becoming A Queen is a documentary about Joella Crichton's chase for her 10th Toronto Caribbean Carnival's Queen title, directed by Chris Strikes. It took three years to film, starting in 2017, when Joella won her 9th title, and finishing sometime in 2019 after Joella finished her last competition. The Toronto Caribbean Carnival is a festival surrounding the Caribbean tradition of parading through the street in celebration of freedom and emancipation from slavery appropriately celebrated on the Canadian government's recognized Emancipation Day weekend.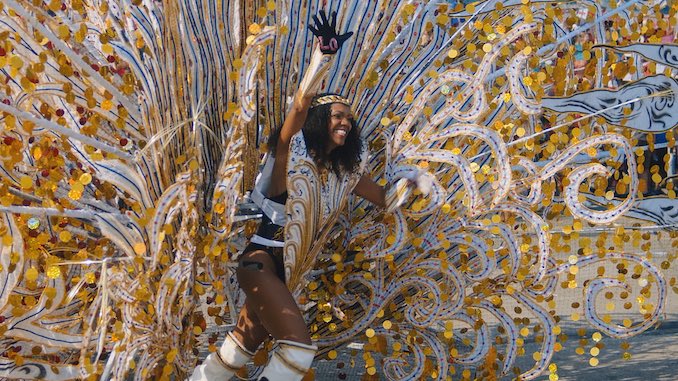 How it happened
Chris Strikes grew up going to Carnival every year as a kid and on into adulthood, he never played "mas": the masquerade element of Carnival where participants dress in beautiful, elaborate costumes and parade through the streets playing characters as a form of self-expression; Joella and her sister, Mischka, have played mas since they were toddlers. One day, Chris went to Joella's mother's house for a table read of a short film he wrote, Burning Rubber starring Joella, and was stunned by what he saw.
Chris: "[There were] carnival photos all over the walls, [Joella] and Mischka's headpieces on display. It was a really unique experience," He thought, "This is like a mini carnival museum. At the same time, Joella was going for her 9th win. So, I mentioned to her, if you win this year, next year you'll be going for ten. That might make a cool documentary. She was hesitant at first, but after she [won her] 9th, I was like, you know what, I think we should do this."
Becoming A Queen is more than just Joella's journey
The documentary dives into the financial strain of the parade on the Caribbean community. Toronto isn't giving enough to keep the Carnival afloat. The Caribbean Carnival council is constantly applying for grants and crossing their fingers. It is particularly distressing considering the estimated $300 million Toronto makes off the four-day festival every year.
Joella: "From my perspective, [the support] doesn't feel there. It feels like we do all this work to put on the show – and we will always find ourselves, no matter what, going to do it because it's our culture – but, it would be nice if we could find ways to support the people who make the costumes and put on the show. We [don't] want our pockets to be deep and full. We want to feel valued in the community. And no matter what, we find the money, but there are other people who [can't] and it's hard for them to win the competition because they don't have the [financial] support. It's definitely something that needs to be discussed because as far as everybody in the community is concerned, the city of Toronto, the province, and I believe probably the country makes a lot of money from the festival."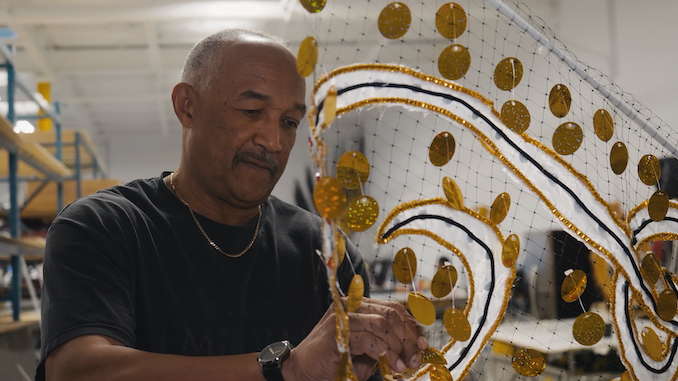 While the Toronto Caribbean Carnival struggles to gain enough support from public funds, they can get three-year contracts with advertisers to secure their festivities. The problem occurs when private funding sometimes has a cost. Toronto Caribbean Carnival used to be under the umbrella name "Caribana," however after using that name with a certain national bank, they lost the trademark to that title and had to rename their authentic festivities to what it is known as today. A "Caribana" festival in Toronto continues to take place but it is without the heart and transparency of the Toronto Caribbean Carnival directly related to the Toronto Caribbean community.
Chris: "And that in itself is just a whole mix-up. That was a very sad occurrence where we thought, our community or culture thought, that having this big sponsor on board would help alleviate some of these financial issues but it turned out that it kind of worsened it almost."
Addressing Misconceptions of Carnival
Stop sexualizing the costumes!
Joella: "When we were kids, you just wore a costume. For lack of a better word, people refer to the costumes as skimpy or barely there. But as kids, you saw the costume you wanted and your parents [said] Great. As you get older, it's not talked about because you're portraying a character. There are different ways to do that: costumes with more coverage, or costumes with less. When it comes to body type in the Caribbean, I think in comparison to North America, it's just different. People like to be all different sizes; curvy people, thin people, there's everything. I think in the Caribbean culture, it's not talked about in a way of you should be one size to wear that thing because it's not through a white lens what the idea of beauty is. It's even hard for me to talk about it because I have to use appropriate North American language to talk about something that doesn't fit into that lens. But we are very proud of our bodies. We're proud of our skin colour. We're proud of our big asses, noses, and curly frizzy hair."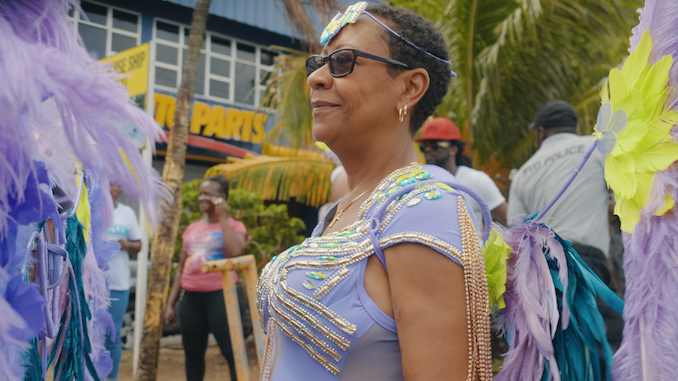 They don't care if you're black, white, thin, fat, queer, or straight – come play, be free!
Joella: "We want you to come, and we're excited to see you, and we want to see you dance and show your body. Show your body hair. Shake your butt. Jump up, play mas, and have fun. We're not there to judge you because you are skinny, bigger, curvier. Gay, not gay. We don't care. We want a party. We want to have fun. We want to celebrate your freedom. We want to celebrate you."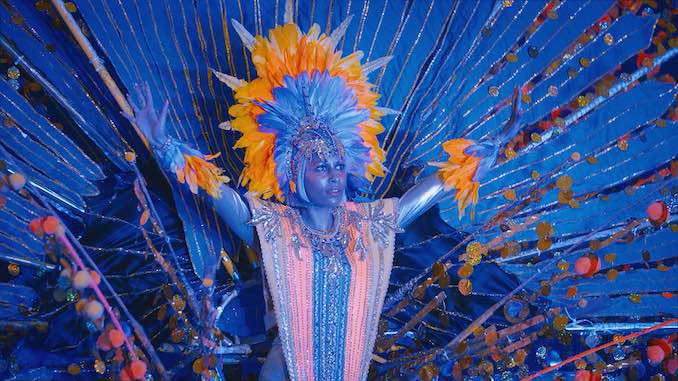 There is a deeper meaning: The root of the parade is about freedom and emancipation. Respect that.
Joella: "Even though we're inviting more people and want more people to come, I [wish there was] more information about the culture and what the festival means. It's about emancipation. That's important; that always needs to be pushed and be at the forefront so people know what they're partaking in – it's not just about the costumes. It is about the art form, the music, steel pan, calypso, dance forms and costume making. I don't want those things to get lost because they want participants. I want those things to always stay at the forefront."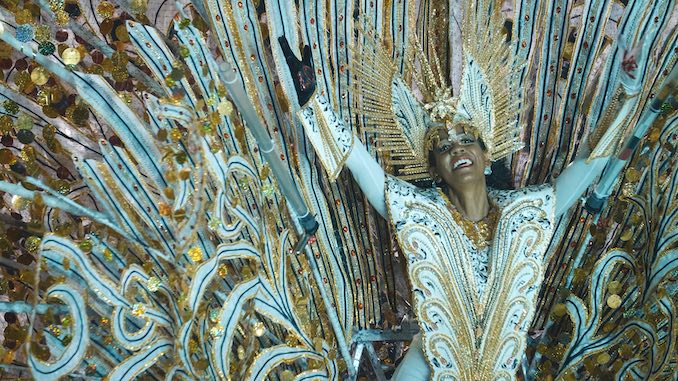 Life after competing has treated Joella extremely well. She still participates in the parade, playing mas, and it's not nearly as different as she thought it would be. Joella says she misses making costumes the most, but now she has a baby that keeps her busy. Her focus is on showing the culture to a younger generation and hoping Carnival can live on extravagantly.
Watch Becoming A Queen on VOD and Digital on July 19th. The Toronto Caribbean Carnival begins July 28th through July 31st. The Grand Parade takes place Saturday, July 30th at the Exhibition Grounds! Find out how to participate here, go watch and enjoy the atmosphere!