Dusk is a classic diva who loves to be the centre of attention! He'll first captivate you with his bright green eyes and tiger stripes, then seal the deal with his playful personality and the cutest meows you've ever heard.
If you look up the word playful in the dictionary, you'll see a picture of Dusk! He's a big fan of chasing around string toys, wand toys, and laser pointers. Other favourite activities of Dusk's include a relaxing brushing session and a nice long scratch on his scratching post. He will definitely let you know he's having fun with lots of meows and purring. Friendly, affectionate, and curious, Dusk enjoys being around his humans and will show you lots of love. Dusk is naturally affectionate, but he offers a great opportunity for further bonding as he sometimes requires encouragement to eat. He has a funny quirk where he likes to be booped on the nose with his wet food and sometimes this is all the encouragement he needs to start munching away!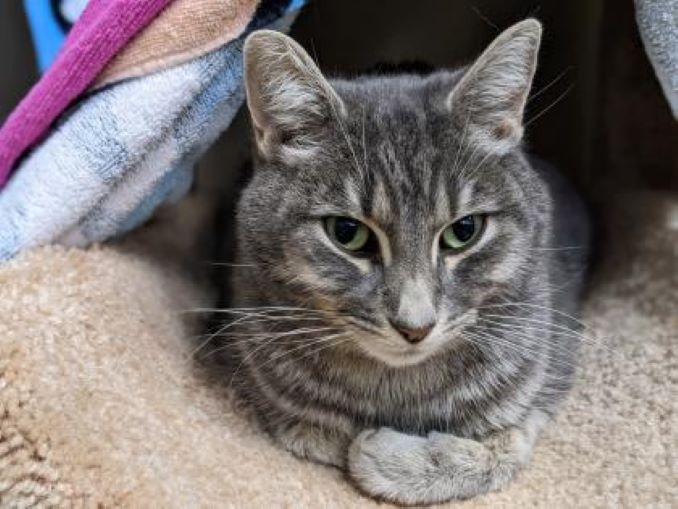 Dusk
Age: 2 Years 1 Month
Sex: Male
Size: S
Colour: Grey / White
Spayed/Neutered: Yes
Declawed: No
For Toronto Humane Society's complete adoption process, please click here to learn more about how you can make this companion, a forever friend!
About this column:
Each week we feature animals available for adoption from local shelters in the Toronto area with the hopes that our readers will assist in finding good homes for them. If you, or someone you know, has the resources to take care of one of these animals, please do get in touch with the appropriate shelter via the links provided.