Princess, a delightful female cat, has left a lasting impression on our volunteers with her extraordinary affectionate nature. From the moment she entered our shelter, it was abundantly clear that she craved human attention. Princess eagerly approached for pets, and her insatiable desire for affection never waned. She gladly rolled over, inviting belly rubs, and revelled in playful interactions with the wand toy.
Princess's sweetness is truly heartwarming. She yearns for companionship and eagerly partakes in any form of attention offered to her. Treats brought her immense joy, but her true passion lies in playtime with the wand toy. Being petted and brushed are among her favourite activities, and her purring never ceased during these cherished moments.
This endearing cat possesses a magnetic charm, as she consistently seeks human interaction. Greeting visitors with enthusiasm, she readily requests pets and even flops over to expose her inviting belly. Princess's playful side also shines through as she engages with the fleece wand toy, bringing joy to anyone lucky enough to spend time with her. Princess is, without a doubt, a very sweet and loving companion waiting to brighten the life of her forever family.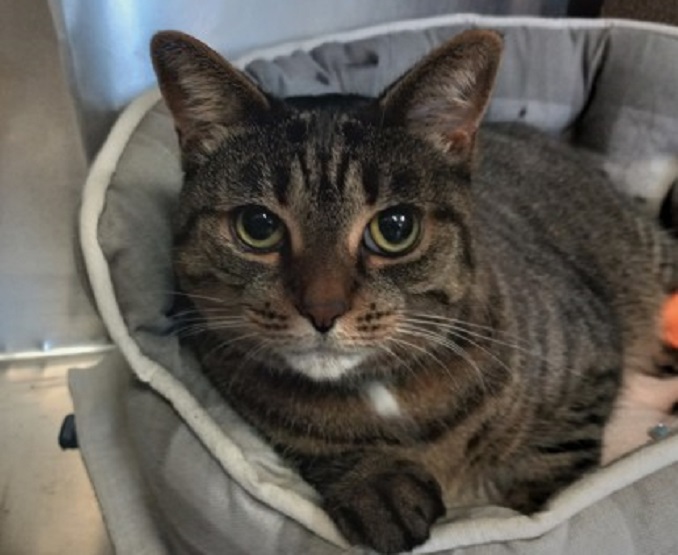 Princess
Breed: Domestic Shorthair, Mix
Age: 8 Years
Sex: Female
Size: M
Colour: Brown
Spayed/Neutered: Yes
Declawed: No
For Toronto Humane Society's complete adoption process, please click here to learn more about how you can make this companion, a forever friend!
About this column:
Each week we feature animals available for adoption from local shelters in the Toronto area with the hopes that our readers will assist in finding good homes for them. If you, or someone you know, has the resources to take care of one of these animals, please do get in touch with the appropriate shelter via the links provided.