Take time back with your family this season and get ready to explore the many events happening indoors and out! Whether it's a stage production or taking in the glow of the starry nights, here are our top Toronto family friendly events happening in December and over the holidays! Let it snow and let's go!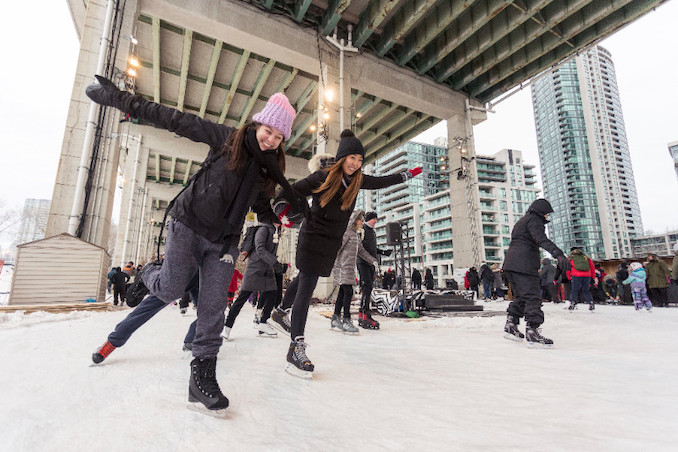 Soulpepper Theatre Family Festival: starts December 7
Celebrate the joy of the holiday season with the fifth annual Family Festival, starting December 7, 2018. Returning by popular demand is the holiday classic A Christmas Carol by Charles Dickens adapted by Michael Shamata, with Joseph Ziegler returning as Scrooge in his 11th year in this role, running December 7 to 24. Soulpepper's beloved production of A Christmas Carol has become a Toronto holiday tradition. Follow Ebenezer Scrooge as he is visited by three ghosts who help him understand the importance of charity in the holiday season. Recommended ages 8+.
Audience favourite J.M. Barrie's Peter Pan from Bad Hats Theatre adapted by Fiona Sauder and Reanne Spitzer, which will transport the theatre to Neverland December 8, 2018 to January 5, 2019. Pirates. Lost Boys. A ticking crocodile.  J.M. Barrie's classic story about the boy who would never grow up is given a lively musical reimagining for kids and kids-at-heart. Recommended ages 3+.
Families with small children can enjoy a special circus performance for Soulpepper's youngest audience with TWEET TWEET!; and art lovers can immerse themselves in a new collaboration with the Art Gallery of Ontario. TWEET TWEET! is a feast for the eyes and ears. Two little birds asleep in their nests high in a magical tree awake and discover each other and a wondrous world around them. Together they hop, flit, swoop and fly to the sounds of music and nature. An aerial arts and circus creation for young children performed in an intimate forest-like setting. Recommended ages 0 to 5 with their caregivers.
BLACK CREEK PIONEER VILLAGE FAMILY CHRISTMAS WEEKENDS:
Discover the magic of an old fashioned Victorian Christmas. Explore the sights and sounds (and tastes!) during the daytime. Visit with Santa, take a ride on a horse-drawn wagon, and more. Want to experience the magic of the holidays at night? That's available on certain dates too.
SPADINA MUSEUM VINTAGE HOLIDAY FUN: Step back in time and explore a real 1920s mansion all decked out for the holiday season. Playing the background are movies and radio shows of the era. Enjoy cookies and cider. Kids can make a festive card to take home. Check out other museum houses throughout the city for special holiday family events here.
ROM for the Holidays: Royal Ontario Museum
The Royal Ontario Museum is always a fun-filled time for kids and parents alike. Over the holiday season the ROM offers live entertainment, hands-on activities, and interactive experiences inspired by the feature exhibitions Spiders: Fear & Fascination, Zulu: Life of an Armoured Dinosaur and Wildlife Photographer of the Year. Extended hours of operation during the winter break December 26 to January 6, 2019.
You won't want to miss the Wildlife Photographer of the Year exhibition (opens December 1). This annual international nature photography exhibit showcases stunning award-winning images from the prestigious competition. 100 new images by photographers around the world are displayed including youth.
ALEX IN WONDERLAND: Solar Stage, Wychwood Theatre, Saturdays and Sundays.
Alex escapes to Wonderland looking for adventure, attention and answers. What Alex finds is a frivolous world peopled with creatures of nonsense. Can Alex find a voice and place in the real world while journeying through a land of madness? This beautifully crafted play features the well-known absurdity of Lewis Carroll's classic interpreted through delightful costumes, elaborate shadow play and whimsical puppets of various styles. Recommended for age 5 and up.
POLAR EXPRESS – Waterloo Central Railway
All aboard this magical train ride to the North Pole this holiday season. Departing at St. Jacobs Museum train platform for an hour long round trip journey. The ride is set to the sounds of the motion picture soundtrack. A pre-show inside the station will entertain families prior to boarding. Enjoy hot chocolate and  treats along the scenic ride. Santa and his helpers will join on the ride and be ready to sing along. Pajamas are encouraged! Visit www.waterloocentralrailway.com for tickets.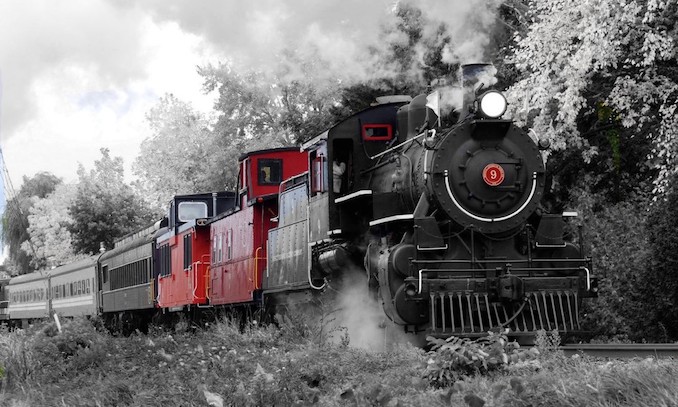 Guests of all ages are invited to warm up this winter with a line-up of festive Family Favourites, Classic Films, Special Events and live dance and stage productions coming to theatres in Toronto and across Canada from November 17 to December 31. As part of the decked-out holiday line-up, movie-goers can count down to snow day staples like The Nutcracker (Bolshoi Ballet), Home Alone, The Polar Express and Die Hard, among others.
School of Rock – The Musical: until January 6 (Ed Mirvish Theatre)
Based on the hit film, this hilarious new musical follows Dewey Finn, a wannabe rock star posing as a substitute teacher who turns a class of straight-A students into a guitar-shredding, bass-slapping, mind-blowing rock band. This high-octane smash features 14 new songs from ANDREW LLOYD WEBBER, all the original songs from the movie and musical theatre's first-ever kids rock band playing their instruments live on stage.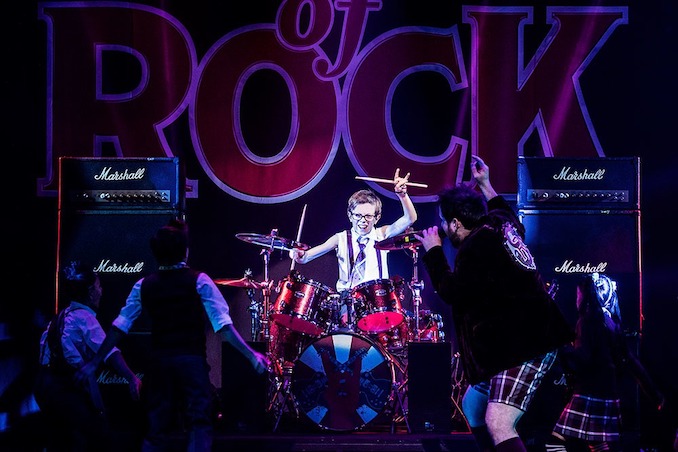 The Bentway Skate Trail: will open Friday, December 21. The Bentway was created to bring residents and visitors together in a public space and to connect outdoors year-round. Last winter, The Bentway's figure-eight skate trail saw more than 50,000 visitors throughout the season. Located under a portion of the Gardiner Expressway, the skate Trail is free and accessible. Skate rentals and skating lessons also offered. Get cozy in the winter village complete with fire pits, warming lounges and snuggly blankets. Food and drinks will be available for purchase on designated days.
Art Gallery of Ontario Family Sundays in December: Wishes for the Earth:
Get hands on this month and join in activities that celebrate the earth. Make a wish for the planet and then hang it on the tree of wishes. Families can help brighten the winter by creating bright, colourful crafts and adding it to the collaborative paper window
Gardiner Museum Family Sundays – Holiday Celebration: December 2.
The newest exhibition features David R. Harper: Zodiac – a museum wide exhibition feauturing the twelve Western zodiac signs. Families can have fun exploring the exhibition with the zodiac scavenger hunt. On December 2, join in for the annual holiday fun – gingerbread cookie decorating, clay making, ornament making and more. Each Sunday has a different family planned activities.
Hotel X and the Aurora Winter Fest (Ontario Place): if you're thinking of a staycation over the holidays this family getaway would get everyone off their screens to enjoy the beauty of the season. For the first time, the luxury hotel offers a fun "stay and play" package filled with goodies, perks, and tickets to the Festival that is within walking distance (or just ask the hotel to come and pick you up). Full details on their site. Also find more details about the Aurora Winter Fest here.
Ontario Science Centre for the Holidays:
The annual exhibition of the ever popular whimsical Dream Machines by artist Rowland Emmett will delight the whole family. Visitors will also be able to check out hands on activities, build, experiment and create household objects and explore the science of everyday. Quantum: The Exhibition has special programming over the holidays with visitors invited to witness some of the surprising quantum phenomena in the world from revealing the nature of light and dealing into data encryption.
Want more to do? Check out continuing events mentioned in our NOVEMBER FAMILY FRIENDLY EVENTS HERE..