We're inching towards the winter months but there are plenty of opportunities for family time in the city before we start cocooning! Whether your prefer the cozy indoors or the crisp outdoors, we've got our top Toronto family friendly picks. Strongly recommend to book your ticketed events now.
HAPPY PLACE: Harbourfront Centre November 1 to January 1, 2019
It's getting cold out and there's no better way to feel the warmth than to head over to a big happy place. This pop-up art immersive exhibition phenomenon had sold out shows in LA and Chicago. Ten larger than life multi-sensory themed rooms will include the world's largest indoor confetti room, a 20-foot tall double rainbow, and a superbloom room. An all-new Cookie Room will have a six-foot tall cookie and an interactive Canoe installation will be a tribute to cottage country created by local artist Jasmin Pannu. A Candy Room will feature 63 gumball machines and there will also be the Happy Place snack bar that will have a fun items on the menu including a rainbow grilled cheese sandwich.  Created to remind us that finding joy and happiness is important as we live our everyday lives. Tickets at www.happyplace.me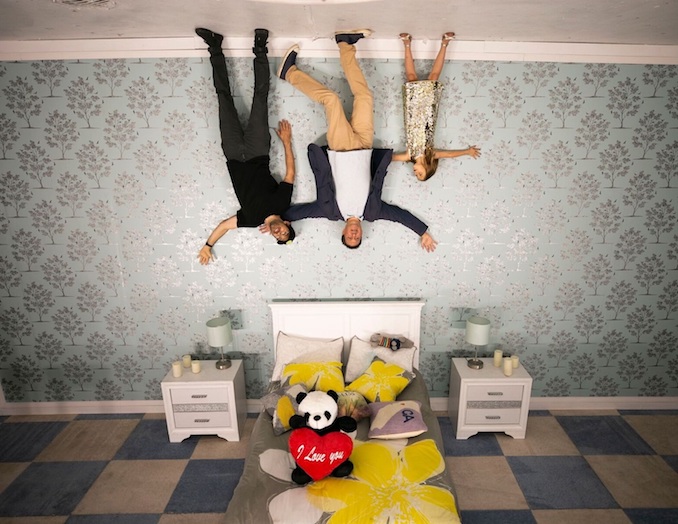 AGO Family Sundays: Art Gallery of Ontario, Weston Learning Centre. Each Sunday in November from 1 to 4 pm.
Hands on art for kids and families. Program this season is inspired by the current exhibition, Anthropocene. Reflecting on the scope of our foot print on this planet and how we each impact it, kids are asked to think about how we do more with less. Hands-on activities are included in general admission prices.
FAO Schwarz comes to The Hudson's Bay: now until December 31, 2018.
The legendary New York toy store made famous in films like Home Alone and Tom Hank's BIG, have joined Hudson's Bay in creating wonderland shop pop-ups during the holiday season. The original store founded in 1862 was an emporium full of extraordinary one-of-a-kind stores from around the world. FAO Schwarz is one of the world's oldest and most iconic toy brands and stores became destinations themselves. Look for the dance-on giant piano and oversized plush animals. Be sure to stop by the holiday window displays along Queen Street — they'll be unveiled mid-month.
MARY POPPINS:  Young People's Theatre from November 5 to January 6, 2019
Everyone's favourite nanny comes to Toronto in one of the most successful and beloved Broadway musicals. The YPT Production of Disney and Cameron Macintosh's Mary Poppins is sure to be a family favourite.
Synopsis: Jane and Michael's father insists upon precision and order in their household. But when the children write their own advertisement for a nanny, their dreams are answered with the practically-perfect Mary Poppins. The entire Banks family learns a great deal about each other through Mary who has the uncanny ability to turn everything upside down and, miraculously, just right. Visit: www.youngpeopletheatre.ca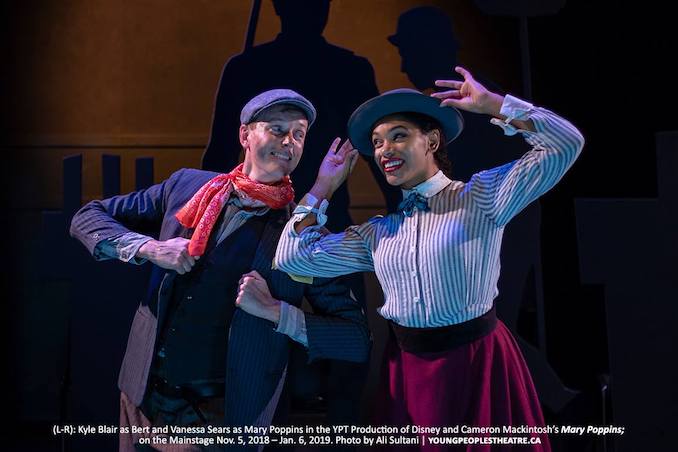 Roald Dahl's CHARLIE AND THE CHOCOLATE FACTORY: November 20 to January 6, 2019. Princess of Wales Theatre
This may be the golden ticket to a fun-filled evening for the entire family. Roald Dahl's famed children's story comes to the stage with all the colourful sweet musical treating audiences to a journey beyond imagination. We can't wait to see the Oompa-loompas! Tickets at www.mirvish.com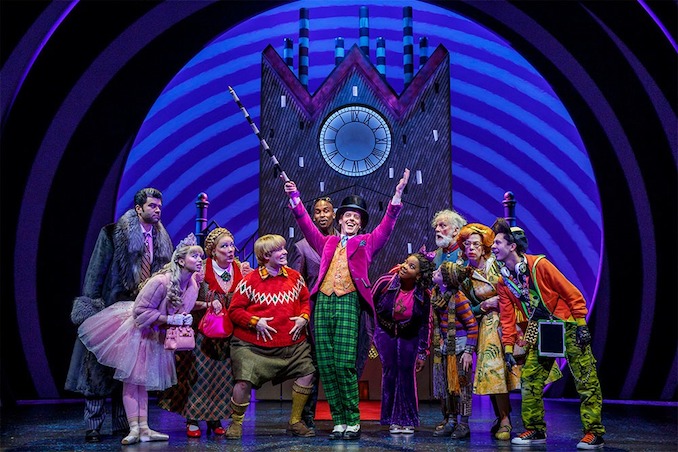 HARRY POTTER AND THE GOBLET OF FIRE in Concert: November 15 to 17. Sony Centre for the Performing Arts.
The Harry Potter Film Concert Series returns to the Sony Centre for the Performing Arts with Harry Potter and the Goblet of Fire in Concert, the fourth film in the Harry Potter series. Evan Mitchell will conduct the Toronto Symphony Orchestra in performing the magical score live from Harry Potter and the Goblet of Fire while the entire film plays in high-definition on a 40-foot screen. www.sonycentre.ca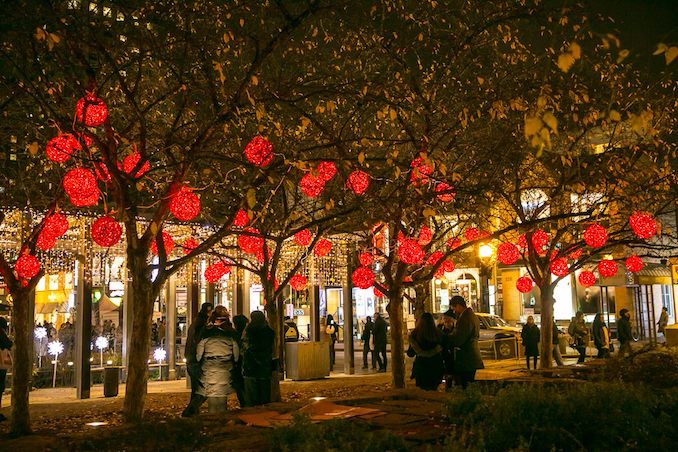 HOLIDAY MAGIC WITH SHAWN HOOK: Village of Yorkville Park, November 17, 5:00 pm to 7:00 pm
The Bloor-Yorkville BIA switches on the festive season with this free performance by Shawn Hook in support of the Canadian Foundation for Aids Research (CANFAR). The event will also include musical entertainment by The Rosedale Day School Choir. Holiday lights will be turned on in this official holiday season kick off event.
THE TORONTO CHRISTMAS MARKET: Distillery District, November 15 to December 23.
Celebrate the sights and sounds of a traditional outdoor and indoor Christmas market set in historical Distillery District. The cobble-stone walkways will be filled with artisans, vendors and food purveyors. Cozy up with your hot chocolate at the fire pit and enjoy the sounds of carollers, musicians and European dancers. Details www.torontochristmasmarket.com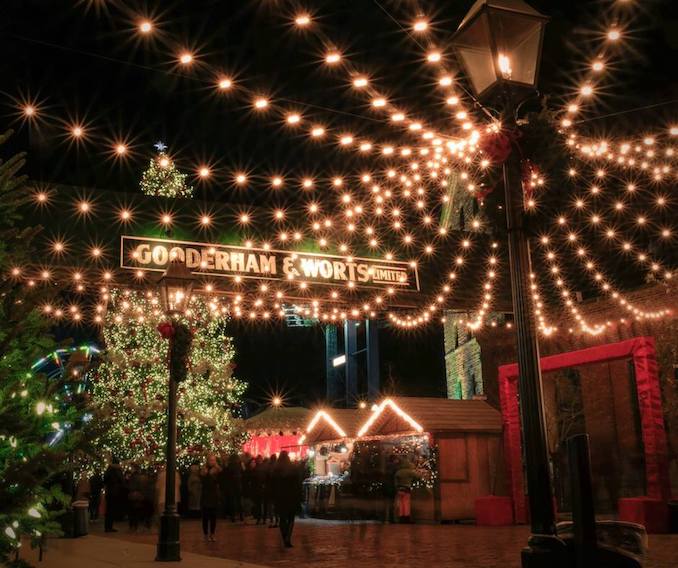 AURORA WINTER FESTIVAL: Ontario Place, November 29 to December 30.
The North Pole comes to Toronto in this enchanting festival including magical characters, light displays, activities, fun and games. Explore four Mystical Worlds inspired by the North Pole each region created with sensory experiences. Also included is an outdoor ice skating pond, tube park, Santa's Workshop where kids can engage in creative crafts and yes,  visit with Santa. Fun continues with carnival rides and Christmas vendors. Food vendors including  food trucks and a fully licensed area for recharging. Heated entertainment tent with live performances in the evenings. There will also be an interactive app available for guests to download and take the experience further with exclusive opportunities. Tickets available www.aurorawinterfestival.com
Ross Petty Production's THE WIZARD OF OZ: Elgin Theatre, November 29 to January 5, 2019.
The city's most entertaining stage production company presents The Wizard of OZ like you've never seen. Follow the twister of a story that begins at a home that was swept from Ossington Avenue. Dorothy and her dog Toto must find their way back home with a little help from some friends along the way. Full of current and relatable material that is always a night of unforgettable laughs. Tickets at www.rosspetty.com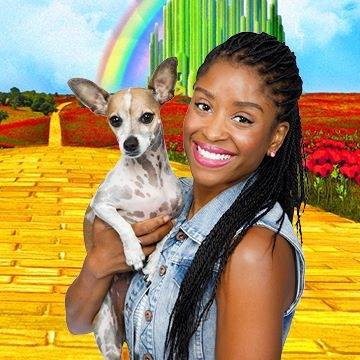 TORONTO ANNUAL SANTA CLAUS PARADE: November 18, 2018. Downtown parade route.
The 114th annual parade will meander throughout the streets of Toronto starting at Christie Pitts then makes its way down University Avenue, Wellington Street ending at St.Lawrence Market. Thousands of volunteer adults and children, corporate donors make this the most magical official kick-start to the holiday season. Dress accordingly. Parade goes on rain or shine…or yes, snow.  For parade route and tips visit: www.thesantaclausparade.com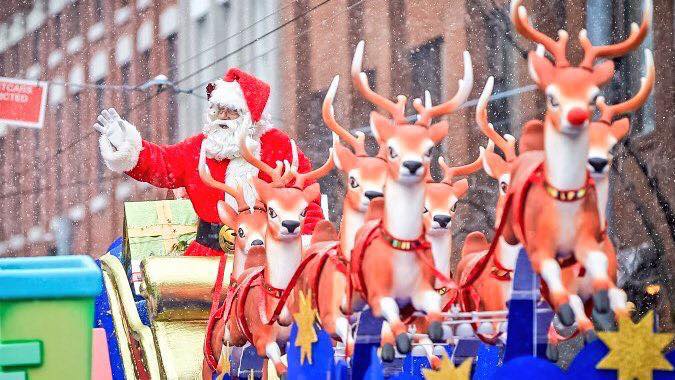 CALVACADE OF LIGHTS: Nathan Phillips Square, November 24
A Toronto tradition feature the lighting of the city's official Christmas tree. The ceremony includes live musical entertainment by some of the most talented. Also includes a fireworks show. Free event.
*A previous version of this post contained info about the Royal Agricultural Winter Fair at The Exhibition Place. We have removed the listing in solidarity with IATSE Local 58 who are currently on strike.