I'm obsessed with beautiful details so when a cake arrived at the office from Le Dolci I stopped everything I was doing, rubbed my eyes several times, and swooned! What arrived was the most fun and delicious chocolate cake covered in buttercream icing topped with a mini burger and fries! It was admired by everyone for a solid two hours before I would let anyone  dig into it…and of course, we took photos at every possible angle.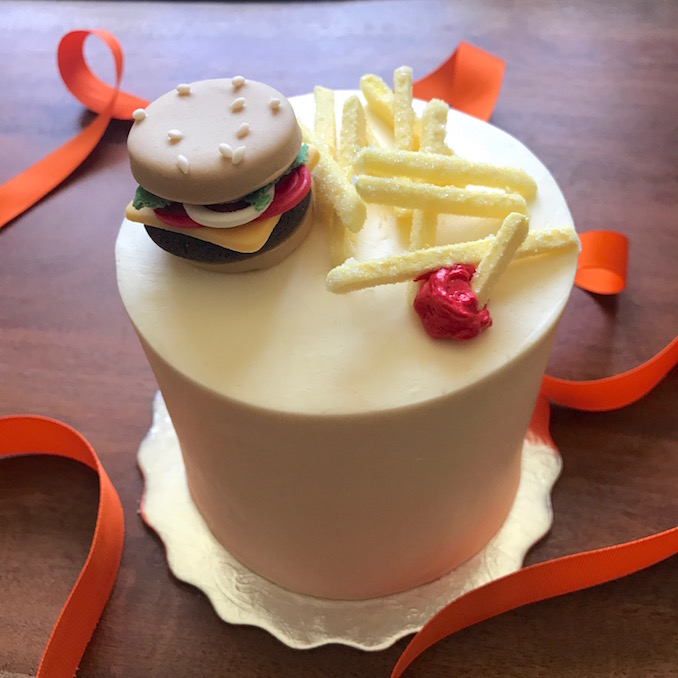 That's the kind of impression I want to make when I enter a room with dessert in hand. That jaw-dropping unforgettable cake is pure joy!
This is the work of master cake designer Julie Montgomery, former head teacher at the Bonnie Gordon College who has recently joined Le Dolci Bake Shop & Culinary Classroom located at the northern end of Trinity Bellwood Park downtown Toronto.
Montgomery's career spans over 20 years working as pastry chef at some of the city's most recognizable hotels and restaurants. She also worked along side Mark McEwan where she was executive pastry chef at two of his restaurants, Bymark and North 44.
There's definitely been a growing interest from home-bakers and hobby cake artists to learn some of these trade secrets and skills. And there are numerous Advanced Cake Decorating classes that will be led by Montgomery in the Le Dolci classroom over the next few months including how to make sugar flowers, couture cakes, gravity defying cakes, and yes, Unicorn cakes.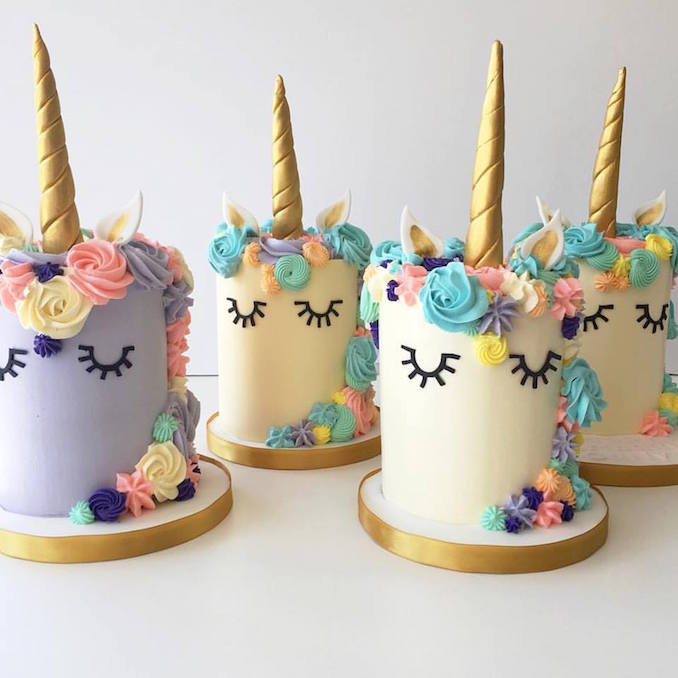 We wanted to find out more from Montgomery…
Is Toronto obsessed with Unicorns?
Yes! I think the obsession is global!  I follow cake artists from around the world on my Instagram feed, and every day I am seeing Unicorns…from cakes, to cupcakes, to macarons, to cake pops.  I think people love them because they are so magical and whimsical.
What's your favourite cake of all time?
My favourite cake of all time has to be the classic Opera cake.  I love the layers of almond sponge, coffee buttercream and chocolate ganache.  It is so moist and flavourful.
What's the secret to perfect buttercream?
When you have a recipe as simple as buttercream, the ingredients have to be the star.  I use only top quality butter with a high butterfat content.  My favourite  is French Buttercream though. Made with egg yolks instead of egg whites.  It is so sinfully rich and smooth..unbelievable!
Your creations are so intricate, what's been your favourite to make so far?
Thank you so much!  I loved doing them all…anything sculpted is the most fun for me.  My dad was a sculptor, so maybe that is where I get it from.
You're teaching a series of advanced cake classes and they all look amazing! But where should we start?
Yes!  So excited.  We are doing a series of Unicorn Cakes throughout the summer, which are 3.5 hours long.  We are also doing a gravity defying cake, which is a two day intensive class, a carousel cake class (2 days), a gum paste flower class (2 days @ 3 hours per day), and are still adding more.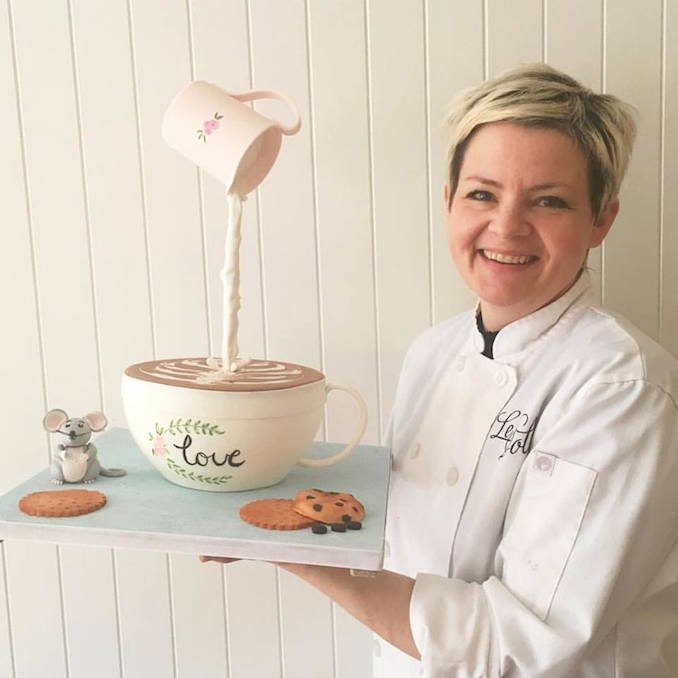 What cake decorating tools can't you live without?
I can't live without my mini fondant rolling pin, my wooden ball tool, my dresden tool, flower veiner, and I love the pasta machine for rolling out gum paste….a life saver! Also, with sculpted cakes, the hardware store is my "go -to".  I get a lot of things there for infrastructure, etc
If you were to design your own birthday cake, what would that look like?
My birthday cake would be full of gorgeous gum paste flowers.  They are probably my favourite decoration to make and are so pretty to look at!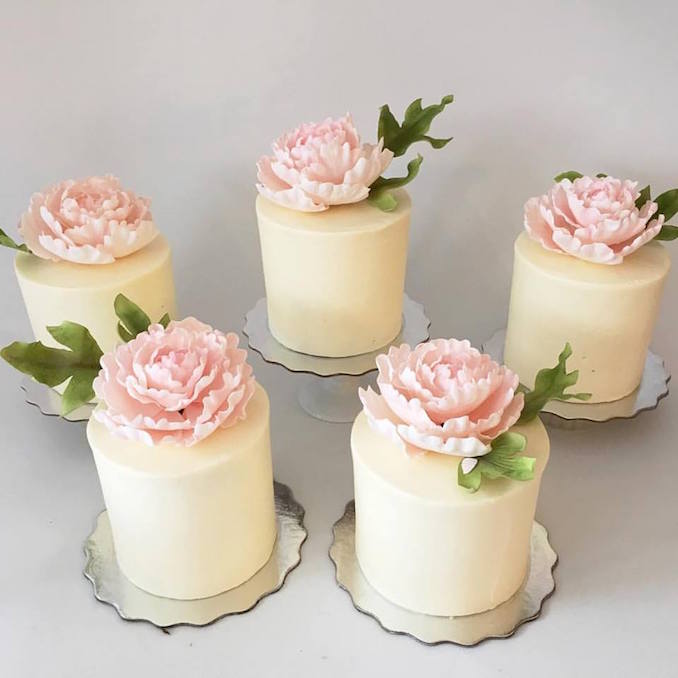 To book your spot in a class visit ledolci.com  (by the way, there are other classes like how to make buttery croissants, cinnamon buns, and uh, naked cake decorating?!)