There has never really been a reason for me to venture into First Canadian Place before; the smooth sleek buildings in the area appear as if only for banking types. I am far more often found in intricate little bars and character filled nooks and crannies and the city. Therefore I was intrigued to hear about Maman, a boutique café transplanted into the 72 storey building, boasting Parisian style fare and flare from Michelin Chef Armand Arnal.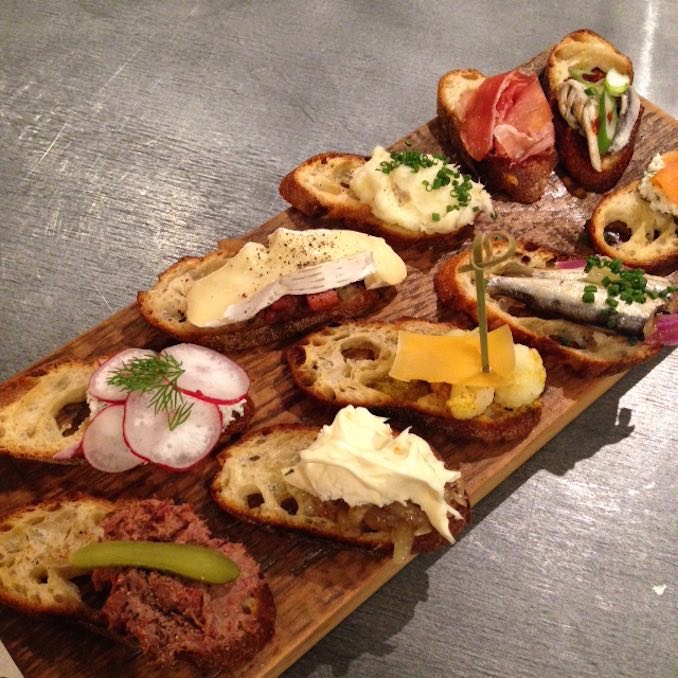 With a new tapas menu from the Michelin-starred Chef Armand and a promising looking cocktail menu, an invite to Maman sounded too tasty to pass up, and I was right.
Labelled tapas, but more like the Basque style pintxos I have come to know on my travels through Europe, Maman is serving up little bites of deliciousness.
My heart belongs to Camembert and Chef Armand managed to woo me with a truly tasty l'aperitif made up of the glorious cheese itself, onions and pastrami marmalade. Other delights included a truffle inspired take on a Croque Monsieur, Spanish Sardina with sour onions and mustard and a cod fish brandade. French flavours fused with undeniable Spanish influence really do make for a treat of a menu.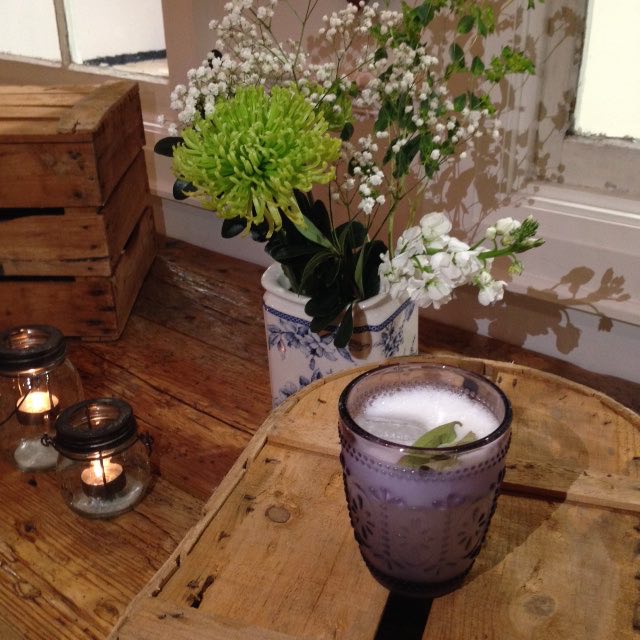 Of course the cocktails are a treat unto themselves, my particular favourite being the Le Vert, made with blanco tequila, cucumber, matcha and  lime. Watch out for the Foie Gras cocktail; it'll have you on the floor, but if that's your bag then go for it!
Light and bright, yet homely decor make Maman a pleasurable place to spend time in. Perfect for the post work "drinks n' nibbles" crowd, it is definitely worth checking out.
Maman is situated at Mezzanine Level in First Canadian Place, 100 King St West, Toronto.