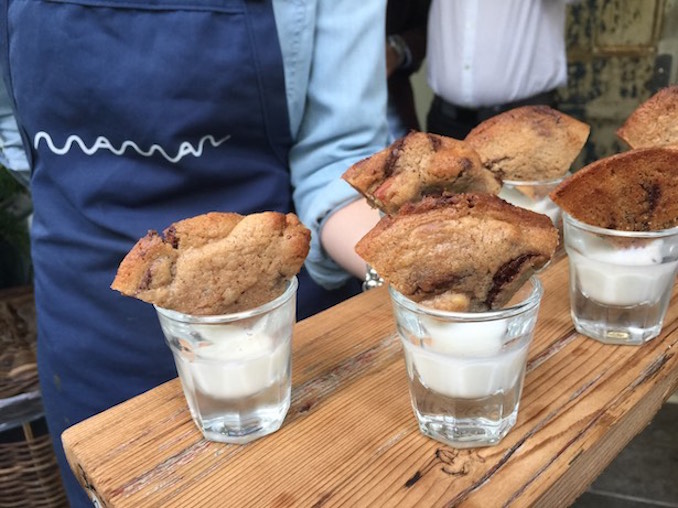 The city's Financial District can say hello to Maman — a new quaint French café and bakery from Michelin Star Chef Armand Arnal of La Chassagnette restaurant in Arles, France.  Tucked away in the west corner of the busy upper food court at First Canadian Place, Maman is a breath of fresh air. It's unhurried and welcoming space is a nice change from the hub of activity and long queues for wraps, burritos and General Tso chicken just down the hall.
Maman was conceptualized by friends: Chef Armand Arnal, Benjamin Sormonte, a hospitality entrepreneur and former partner in the worldwide Experimental Group; and Elisa Marshall, a baker, event planner and designer. The trio joined their long-time friends Laure de la Moussaye, a marketing strategist who recently relocated from Montreal, and Othman Kacimi, a financier. The idea of the cafe and bakery is based on the partners' fondest memories (and favourite recipes) in the kitchen from their own mamans — to bring childhood favourites from Southern France.
At first glance, you could easily feel like you've indeed stumbled upon a hidden gem somewhere in the south of France. The soft worn in decor gives the café a rustic feel that is comfortable and familiar. A long communal table offers a place to share a bite and a morning coffee while the outdoor patio is a perfect escape from office air conditioning.
Food offerings here are just as beautiful. I had heard that the Nutty Chocolate Chunk Cookies were famous but I had feasted my eyes on a loaf of blueberry and lavender cake. I had to try both for myself. Maman knows what we love and the sweet goodness here can only be described as heaven.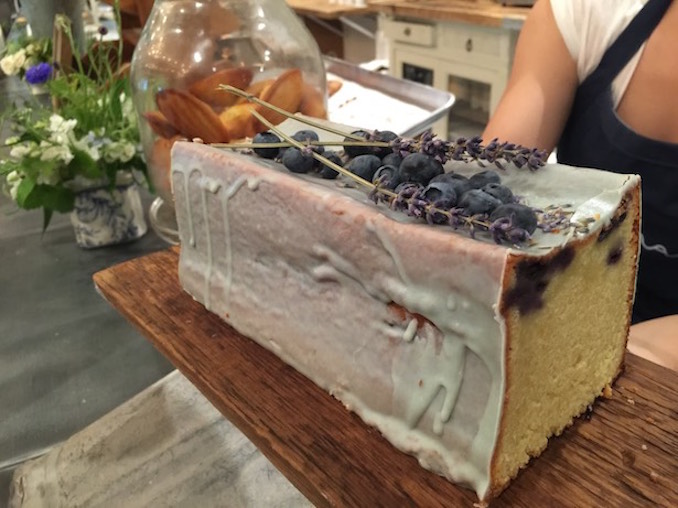 The savoury selection equally as strong as I had a taste of the red pepper & goat cheese quiche and a homemade focaccia that made me wanting more. There was comfort in a good traditional Croque Maman made with Parisian ham, comté cheese and homemade béchamel sauce. All a refreshing change. I'll need to get back to try the Pan-bagnat (with tuna, pesto, sundried tomatoes, cucumber, hard boiled eggs and black olives) since they were quickly gobbled up when I was there for their Grand Opening.
But I was curious as to their hours given the area is a frenzy all day and ghost-town in the evenings. Maman currently is open weekdays for breakfast, lunch and take away. Le cinq à sept is ideal for those who have time to wind down after work or want refreshing cocktails before dinner. By the way, their signature cocktails are worth trying!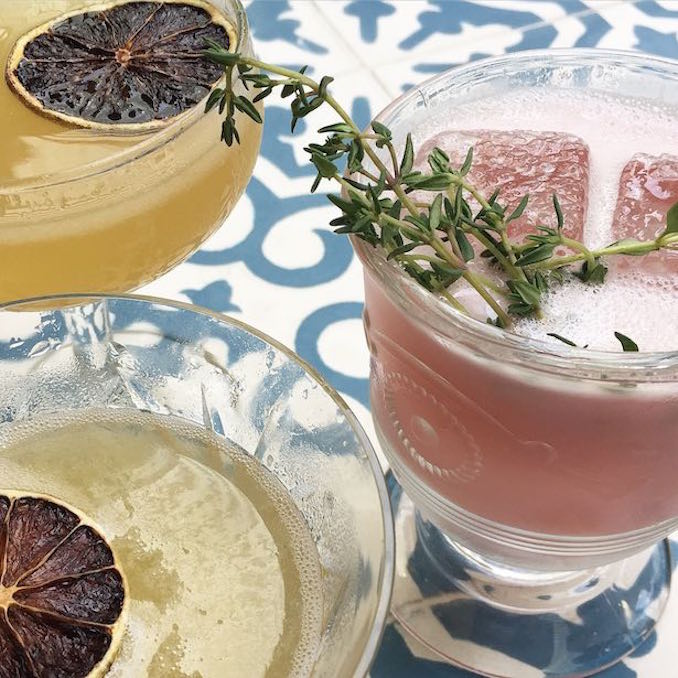 There are plans to bring in bingo games for a throwback to simpler activities to balance off our highly plugged in world. I'm told that the space will also be available for weekend and evening event bookings.
This is the second location for Maman, first being in New York City's SoHo district.