Back in the summertime, it was announced that long loved Pizzeria Libretto would be opening up a third location. With locations already in the east and west end, there was only one place to take over: downtown.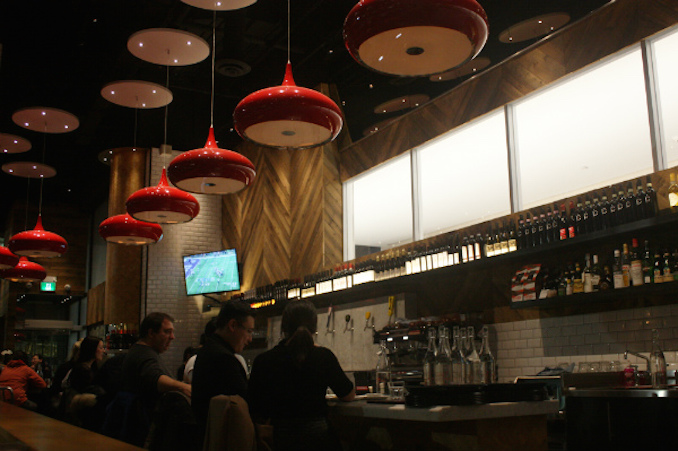 Pizzeria Libretto's newest location is smack dab in the heart of the financial district (155 University Street) with access via the street and the PATH Underground system.
During the construction, no expense was spared bringing in beautifully made pizza ovens (imported from Italy) to ensure the tradition of their honest and authentic cuisine lived on. The venue also has a much different look and feel than their previous locations catering largely to the looks and tastes of those in the Financial District. Beautiful banquettes, floor to ceiling windows and a heavy list of cocktails and craft beers. None of the details were missed and it shows.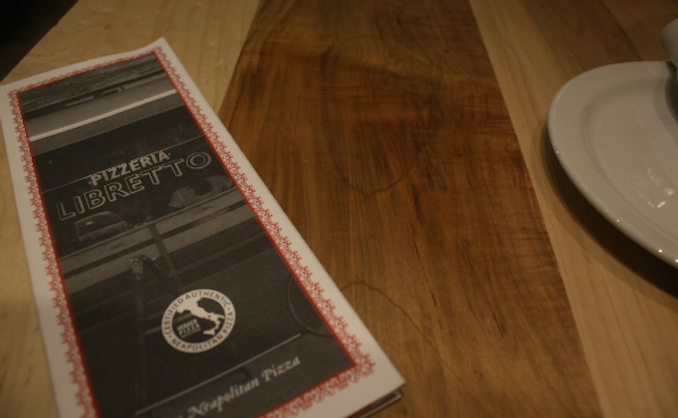 So while not much has changed with Libretto's menu (simple classic Neapolitan pizza with well-done apps), it is their use of classic ingredients that keep diners coming back for more. Take for example, the Buttermilk Calamari ($12) with its light crispness and tenderness.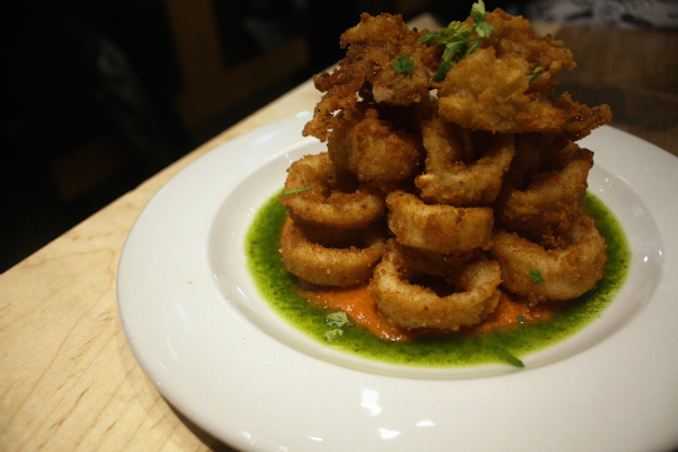 But it is the pizzas at Libretto that make the experience. We decided to partake in the Ontario Prosciutto & Arugula ($16) topped with garlic, tomato, oregano and shaved grana padano and the beautiful Cremini Mushroom ($17) topped with buffalo mozzarella, gorgonzola, roasted garlic and rosemary. All the ingredients were fresh with the ingredients beautifully crafted together. But its the crust we need to talk about for a second: pure heaven.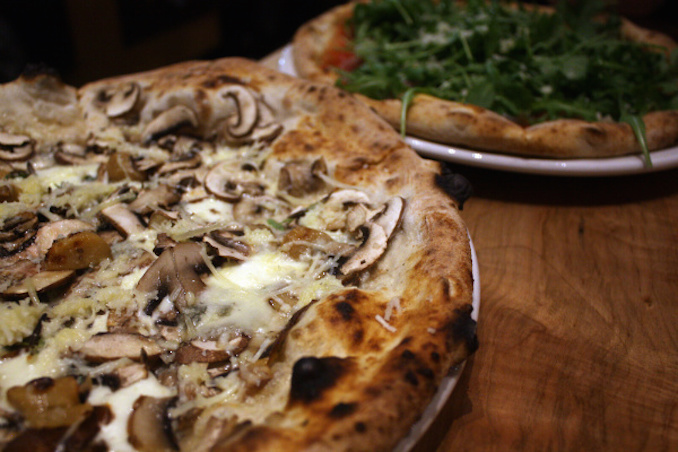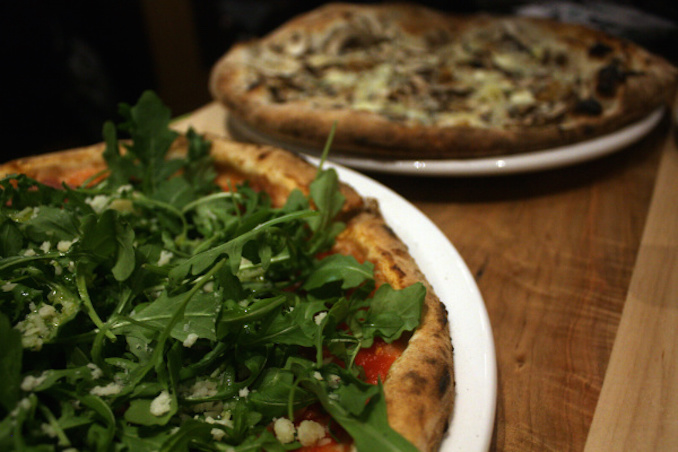 One thing that lunchers in the core can look forward to is Libretto's pre-fixe lunches for $15 which comes with a salad, pizza and dessert. Not bad when you're looking to spice up your afternoon.
If you're downtown and can't resist a good pizza date, check out Libretto's newest location.
All photos taken by Siobhan Ozege