The Toronto bakery scene is thriving, with a wide variety of options for sweet treats and savoury pastries. One bakery that stands out among the rest is Serano Bakery, located in the Danforth area. Their Location is: 830 Pape Ave, East York, ON M4K 3T5 This review will provide an in-depth look at Serano Bakery and its offerings, including its ambiance, menu, and customer service.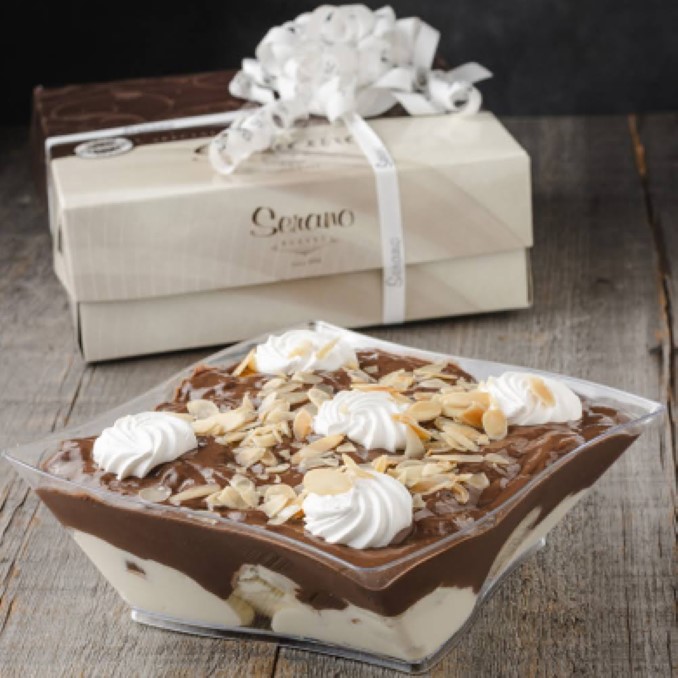 Upon entering Serano Bakery, customers are immediately struck by the cozy and welcoming atmosphere. The decor is simple and chic, with minimalistic accents and a focus on the delicious treats on display. The bakery is always bustling with activity, with a constant stream of customers coming in and out. The staff is friendly and attentive, creating a warm and inviting vibe.
Serano Bakery boasts an extensive menu of baked goods for every taste and preference. Their signature offerings include a variety of Greek delicacies. They also have a wide selection of pastries, including baklava, traditional greek cookies, mini choux puffs and more. For those with a sweet tooth, there are plenty of tempting options, such as cheesecake, profiteroles, gelato, cakes, etc. The bakery also offers a selection of savoury items for lunch, as well as coffee and tea to wash it all down. Everything is made with high-quality, locally sourced ingredients, ensuring that each bite is bursting with flavour.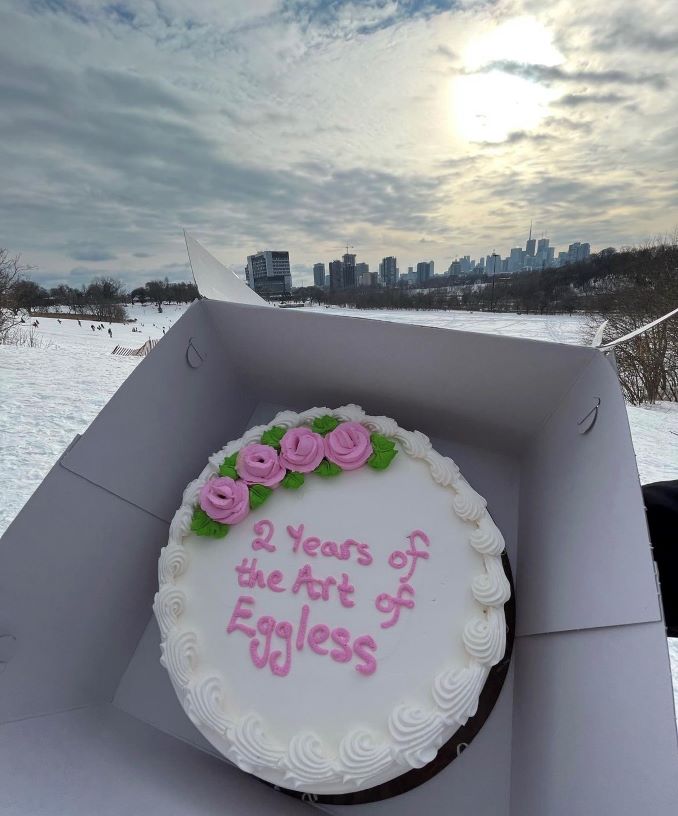 For the second anniversary of my food blog, they gave me a beautiful vegan vanilla cake with my signature colour (pink!) I shared this cake with a bunch of my biggest supporters and it was a hit with EVERY SINGLE PERSON! The cream perfectly complemented the cake in a way that was light, airy and delicious. I also loved how the cake was very balanced, the icing wasn't too sweet and the simple decorations on the cake were beautiful too!
On many different occasions my family has gotten trays of Serano's profiteroles because it has become our favourite dessert. The dessert is composed of mini cream puffs covered with chocolate ganache and sliced almonds. These are also eggless and are the perfect finale to a dinner party. I love how light the cream puffs are and how the chocolate ganache is rich but not heavy. I would highly recommend trying out the chocolate profiterole tray or cups!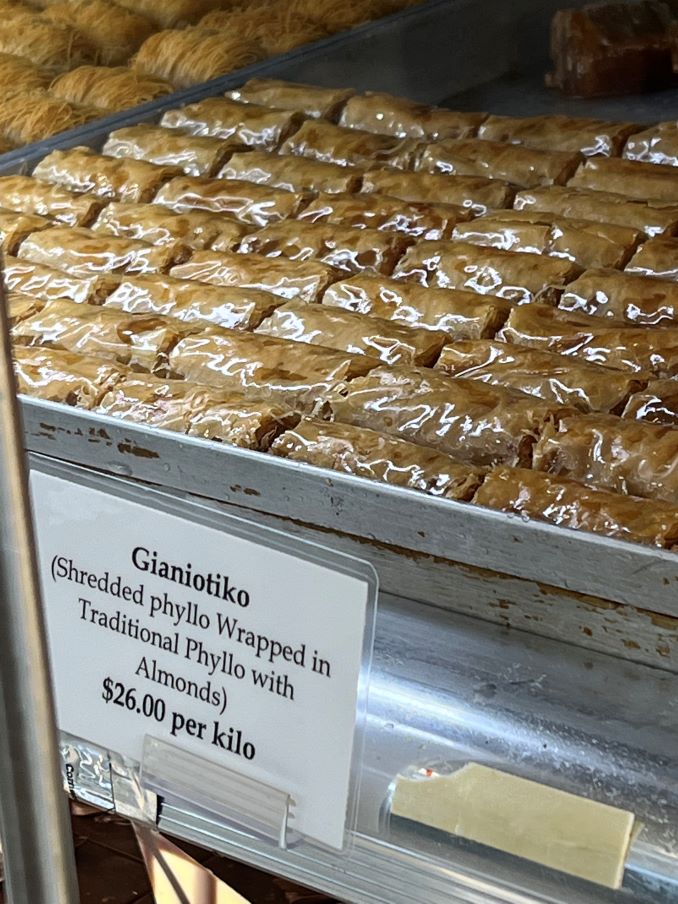 One of the standout features of Serano Bakery is its excellent customer service. The staff is always friendly and willing to assist customers with their orders, offering recommendations and answering any questions. They are also happy to accommodate special requests and dietary restrictions, such as gluten-free or vegan options. The bakery has a reputation for providing a high level of service, and it shows in the way they interact with its customers.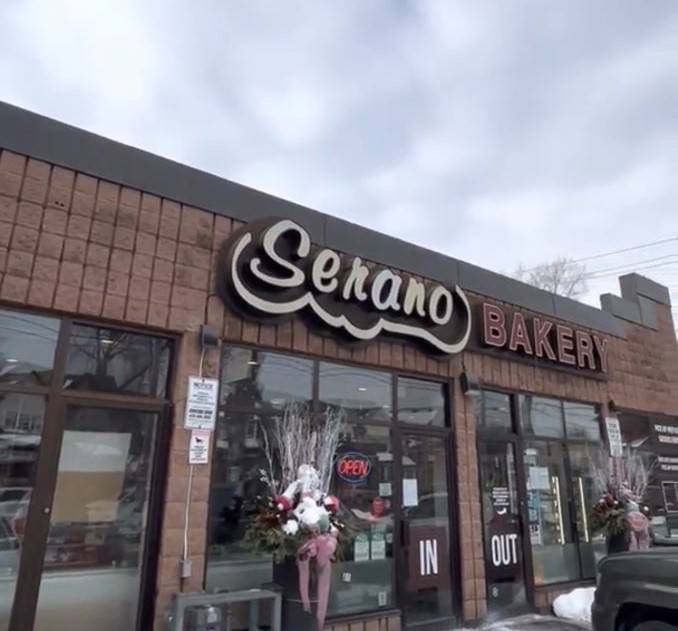 Overall, Serano Bakery is a standout option in the Toronto bakery scene. With its cozy ambiance, extensive menu, and exceptional customer service, it is no wonder that it is a popular destination for locals and tourists alike. Whether you are looking for a quick breakfast pastry on the go or a birthday cake for a friend, Serano Bakery has something for everyone. It is well worth a visit for anyone in the area looking for delicious and high-quality baked goods. Check out their Website and Instagram!