Adhika is a non-profit organization that aims to raise awareness and support for the needs of Filipino communities. We spoke with Nora Angeles, Chairperson of Adhika to learn more.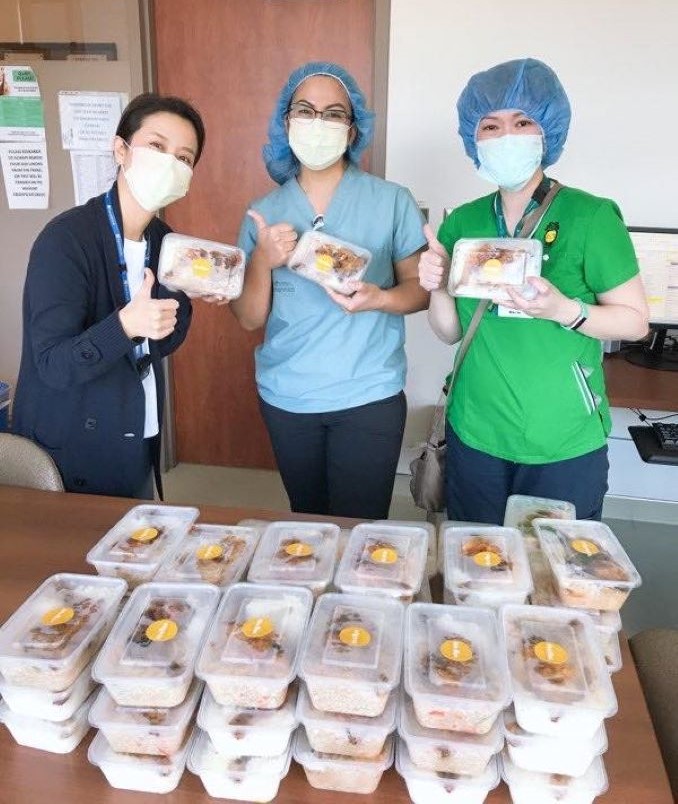 Describe your charity/non-profit in a few sentences.
Adhika is the Tagalog word for goal, wish, or desire. Our organization aims to assist community efforts to build and empower themselves so that they might live out their own goals, wishes and desires.
What problem does it aim to solve?
Our mission is to raise awareness and support for the needs of communities in the Philippines while engaging in activities that foster pride in Filipino culture and identity. Adhika is a volunteer-run organization that focuses on health and education for women and children.
When did you start/join it?
In 1985 when the Marcos dictatorship in the Phils ended, I with 4 other Social Work graduates from the University of the Philippines decided to form an organization aimed at helping in rebuilding efforts in the Philippines in whatever small way we can.
What made you want to get involved?
As immigrants and as graduates of social work from the Philippines, our goal was to do social work in the Philippines. Most of us left the country in the '70s when Martial Law was at its height. We therefore could not do "social work" as it would have meant serving the Marcos dictatorship. The end of the Marcos rule meant we could do work in the Philippines again.
What was the situation like when you started?
Adhika organized an annual summer camp for Filipino-Canadian children aged 5-14 until the early '90s. It provided fun opportunities for them to learn about the Philippines, its history and its culture.
CIDA funded rebuilding projects in the Philippines in the '90s. Adhika was one of 13 organizations that received funding which Adhika used for a Health Centre in Leyte, a Street Kids project in Manila and a Community Development project for women.
How has it changed since?
Over the years CIDA's focus changed and eventually Adhika which was a volunteer-run organization could only raise funds for small projects. From the late 2000's Adhika funded a Leadership raining for Positive (AIDS) women; Breakfast Programs in two schools and sent disaster relief for victims of typhoon.
When the pandemic lockdown hit in early 2020, Adhika (raised $10K online) partnered with KANTO Street Food to launch the Feed the Frontline project. KANTO prepared and distributed over 2,000 meals to healthcare workers and staff from 14 hospitals and long-term care homes in the GTA to thank them for their dedication and commitment in fighting COVID-19.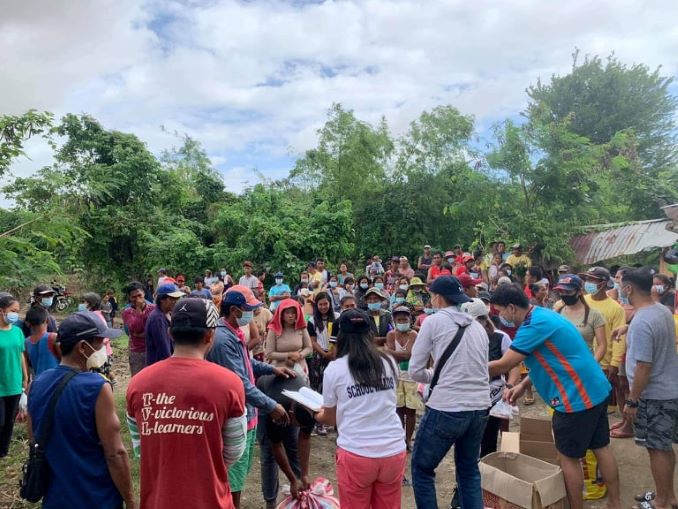 What more needs to be done?
The Philippines is one of the countries most affected by climate change evidenced by super strong typhoons hitting the country at any time of the year. In 2020 and 2021, Adhika sent funds to assist children and their families affected by three typhoons.
The most recent typhoon Odette hit numerous areas a week before Christmas and damaged the majority of Siargao Island. Nature Kids of Siargao, an NGO, is running a community kitchen that feeds 300 children a week and Adhika has sent funds to feed 1200 children.
The Philippines really needs help in building a community that is prepared to face the devastation of more typhoons to come.
How can our readers help?
Adhika is constantly on fundraising mode as can be seen from our website adhika.org and our Facebook Page.
Any help raising funds for our projects goes a long way. Our breakfast program North of Manila feeds 40 children in two schools ($1.00/breakfast). In Siargao, kids get a healthy hot lunch for $2.50 per meal.
We also have small business partners KILIG Candles and DRTY Ice Cream that regularly donates to Adhika a portion of their sales. Their donations help and they also help increase Adhika's visibility in the community.
Adhika also participates in the Annual Walk organized by the DeSantos Martial Arts Foundation, a longtime partner. This is a walk from Toronto to Niagara that occurs in September. Part of the proceeds go to Adhika and its projects.
Do you have any events coming up?
Adhika plans to organize:
– an online Coding Course for children in the coming months
– a Fundraising Martial Arts Show in May and June of this year
Adhika will also participate in the DeSantos Martial Arts Foundation's Annual Walk in September of this year.
Where can we follow you?
On our Facebook Page and on our website.
We are currently working on expanding our social media presence to create an Instagram page.
PAY IT FORWARD: What is an awesome local charity/non-profit that you love?
The Refugee Program at MCC Toronto.