Being a sixteen year old student is already difficult in itself, but for youth like Dylan Kalambay, difficult is putting it lightly. As seen in the short film titled Heart and Sole: The Dylan Kalambay Story which was directed by Michael Hamilton, produced by Game Seven Media and presented by Canadian Blood Services in association with Ridley College, Dylan, at the young age of just sixteen, suffered heart failure that almost cost him not only his basketball career, but his life.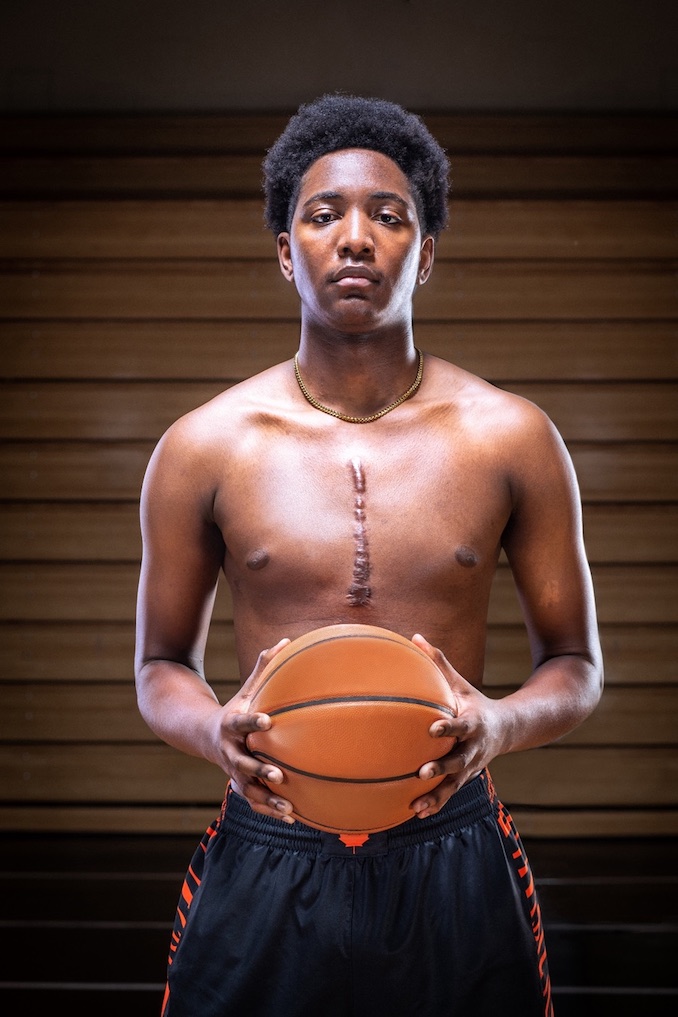 He describes his first symptoms as being nothing more than a small cough, but that cough then escalated to shortness of breath. His pulse was sitting at roughly 200 beats per minute which is over double the average resting heart rate. Having just travelled with Team Canada and being a healthy sixteen year old boy meant that the absolute last thing he or anybody expected were these symptoms to be related to heart problems.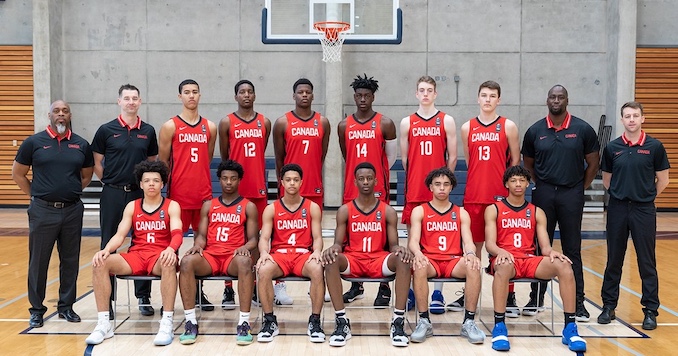 Unfortunately, after a doctor's visit, he was diagnosed with dilated cardiomyopathy (or DCM for short), which is a type of heart failure that made his left ventricle unable to pump blood at the rate it needed to. This diagnosis meant that if he wanted to return to basketball, his only real option was a heart transplant. He was aware that even with a transplant, there was still the possibility he would no longer be able to play, but it wasn't a chance he was willing to take, and from there, he was put on the waiting list for a new heart.
Despite Dylan's bravery in the face of something so unimaginable, he did recall becoming angry and depressed after receiving the diagnosis and waiting for the transplant. He describes losing all motivation at a certain point as the gravity of the situation set in. Luckily, he didn't have to stay in this state for as long as originally expected. Seeing as Dylan is a 6'9 tall, finding a donor that was similar in size was estimated to be a lengthy process, but after about 4-5 months, the new heart came. Thankfully, the operation was a success, and after the step-by-step recovery that Dylan endured, he is now living a normal healthy life once more.
After the lengthy healing process, Dylan was eager to get back to one thing in particular – basketball.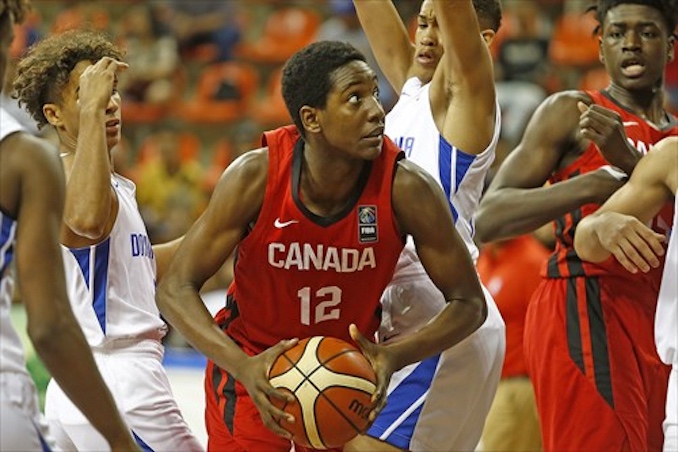 He was catching the eye of big universities and had a potential pro-career on his hands, but that wasn't the only reason why he couldn't wait to get back on the court; Dylan was hopeful to earn a scholarship to help his family afford his schooling.
"In the back of my mind, I'm playing for my parents, so that if I get a Div. One Scholarship, I could (like) take the burden off of their shoulders for having to pay for my education." – Dylan Kalambay
Not even one year post-op, he played his first game with his new heart. His incredibly inspiring story gained the attention of the Toronto Raptors coach himself, Nick Nurse, who came by to watch Dylan hit the court.
"I'm like, super impressed that he's out there on the floor. I'm checking him out in warmups. He looks great." – Nick Nurse
Although Dylan is extremely grateful for his life-saving transplant that made all of this possible, he can't help but think of the family and the victim who made it all possible.
"It's so sad to think (about) that they had to lose someone in order for me to live, but I do eventually want to be able to reach out to them and just let them know that the person that they lost is appreciated and that I really do extend my condolences to them and their family'" – Dylan Kalambay
For someone at such a crucial age of growth, being faced with near-death changes the way kids like Dylan see the world around them, and almost forces them to grow up too quickly. They understand the importance of health and how quickly things can change, no matter the circumstances. On one hand, learning these tough lessons so young creates a strength and emotional maturity that could never be achieved otherwise, but it's unfortunate that their youthful years are somewhat compromised by these traumatic ordeals. Dylan, now 18, has more of an appreciation for his life and all life around him after his transplant.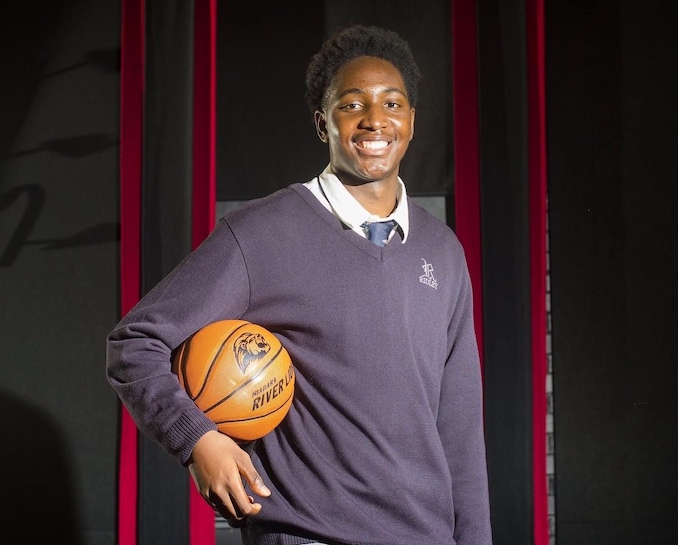 "I can't let what their loved ones sacrificed go to waste, and so (I have to, like) everyday that I wake up, I'm just like grateful for everything that I have, and I try t o make sure that I work has hard as I can because I was blessed with another chance at life and another chance at basketball, so I feel like I have to work twice as hard as I did before just because there's twice as many people now rooting for me and wishing the best for me and my success." – Dylan Kalambay
A big take-away for Dylan and hopefully for audiences who watch his documentary is the beautiful selflessness behind organ donation.
"Being able to sign up as an organ donor takes a lot of bravery, and it's one of the best things that you could do for someone." – Dylan Kalambay
Please consider registering to be an organ donor, as well as encouraging family and friends to do the same – you could save the lives of people like Dylan, who wouldn't have this second shot at life without it. It's amazing stories like Dylan's and so many others that prove the impact of this life-saving decision.
You can learn more about Canadian Blood Services and becoming an organ donor here: https://www.blood.ca/en/organs-tissues
***
All quotes taken from Heart and Sole: The Dylan Kalambay Story