There is a new place in the entertainment district to get your coffee in the morning and your oysters and champagne after work, if that is your thing. Coffee Oysters Champagne officially opened their doors on November 27th, 2018 with a fine focus on doing these three things very well.
Part of accomplishing this goal included bringing on a talented group of people and businesses.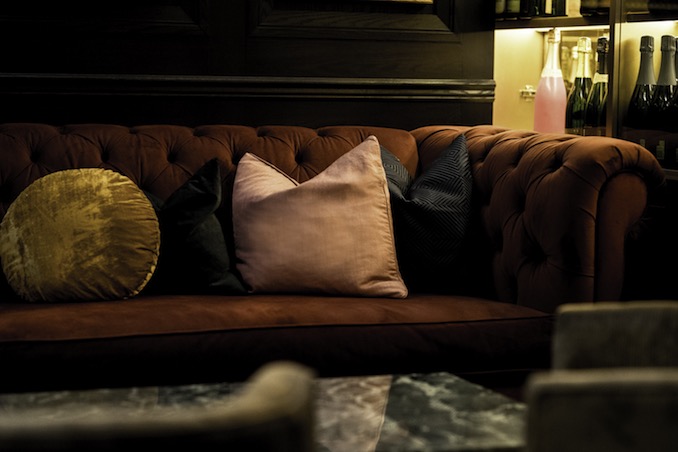 Navigate Designs assisted with the design and branding behind Coffee Oysters Champagne. The venue includes rose onyx walls, marble and gold tables, and plump velvet banquette booths.
Executive Chef Chris Wilkinson has over 14 years of experience and brings an elevated French inspired menu rooted in fresh and foraged vegetables as well as locally sourced products.
The Bar Manager, Jake Dolgy, is a filmmaker turned advertiser whose latest drink menu plays off his film career and reads like a series of short stories rather than a cocktail list.
Music is also a big part of Coffee Oysters Champagne and that is why they have brought on DJ Mark Oliver as their Resident Music Director. As an internationally renowned DJ with a profound influence in the electronic music industry, guests will be entranced with his take on classic music mixed unconventionally with new age songs.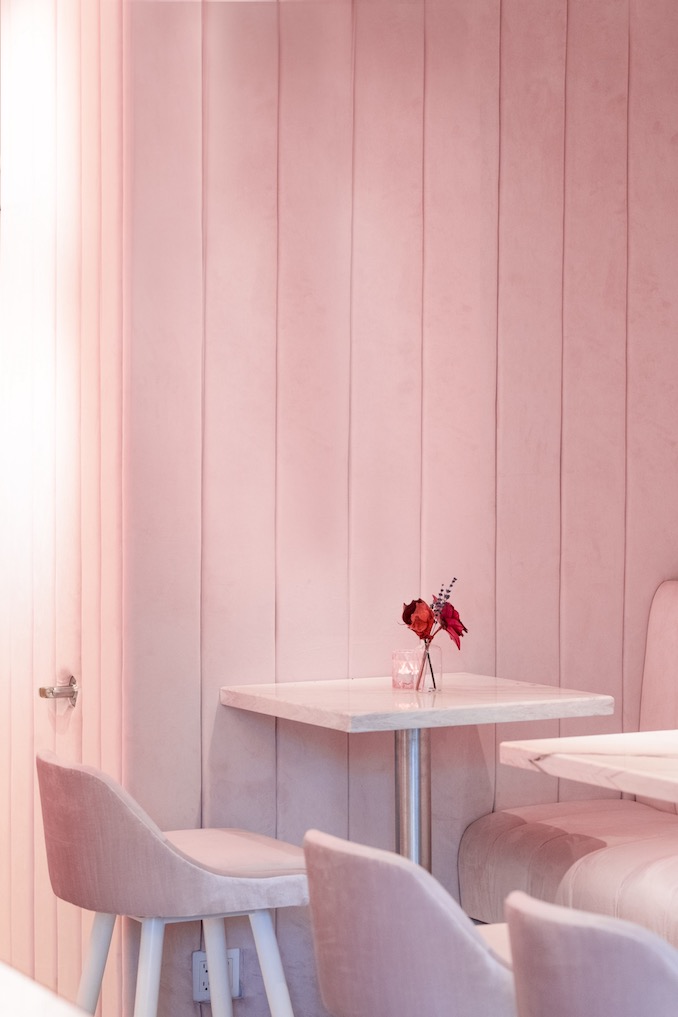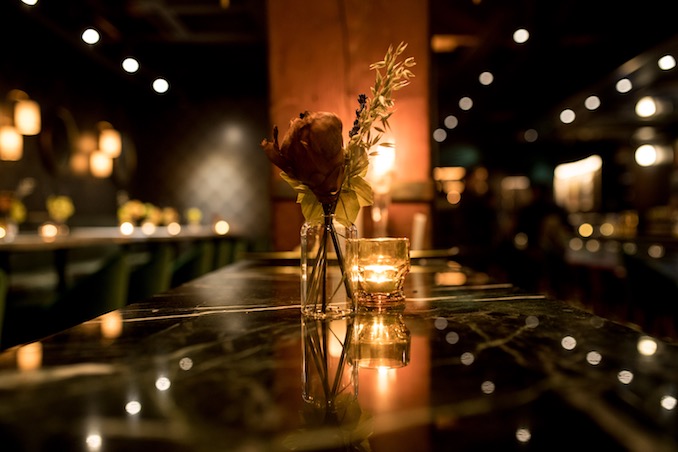 As for the owners. They are two friends, Sanjay Singhal, tech entrepreneur, and Steven Daicos, investor and restaurant developer. They opened Coffee Oysters Champagne so they could serve single-farm sustainable specialty coffee. They expanded on this idea by adding the largest selection of dressed oysters and a huge champagne menu.
As we learned from a View The Vibe article, there are also some hidden secrets that you can discover. Maybe your taste buds will discover something new and unexpected.
You can visit Coffee Oysters Champagne at 214 King Street West seven days a week from 7:00 am – 2:00 am. Champagne is served from 11 a.m. onwards and freshly shucked oysters become available after 4:00 pm.
Check out their website for more info.