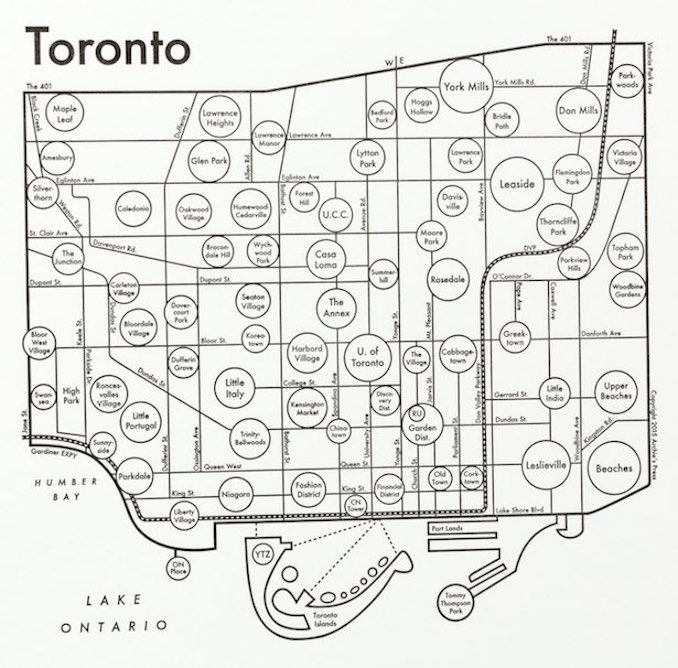 About a month ago, I posted a photo of a map of Toronto neighbourhoods and notable landmarks of our city that were displayed in a very unique way.
The creator of this map is Archie Archambault from Portland, Oregon, USA.  Archie creates these "on-the-ground and digestible "human scaled" mental maps" of cities from around the world.
After visiting Toronto a year ago, Archie began work on the map which is made up of major streets, neighbourhoods and notable destinations. "The GPS is wreaking havoc on our mind-map capabilities, so I enter urban spaces to sort them out from a pedestrian point-of-view, enlisting help from locals I meet along the way." says Archie who has created maps for cities like Vancouver, Brooklyn, Paris, L.A., Tokyo and even one of the Moon.
The artwork is not meant as an accurate, all encompassing map to navigate a city, but as an illustration of how one's mental map views the cities through a combination of major streets, landmarks and neighbourhoods.
Check out more if his work on the Archie's Press website.