One of our favourite art shows is fast approaching. The Artist Project is one that we enjoy going to each year as it features established and emerging contemporary artists from across the country. The Artist Project runs February 18 to 21, 2016 at the Better Living Centre, Exhibition Place.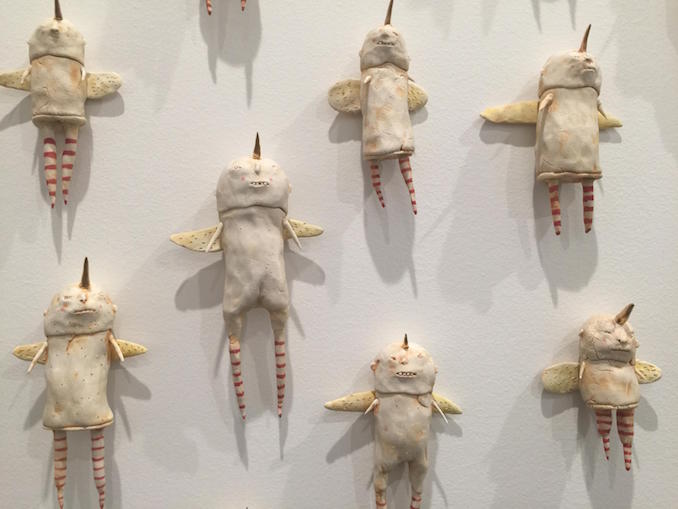 There will be over 250 artists featured at this incredible show but here are 10 artists that we can't keep our eyes off of. Some we've met previously and a few new ones that will be showing at this year's show…
MAUREEN O'CONNOR (Photography)
Introducing animals as representational figures or archetypes, she explores divergent narratives in our experience of time and memory. Her large scale landscapes are dramatic, transitory narratives commenting on beauty and fragility where a new dialogue can emerge. O'Connor is committed to the traditional photographic process using film and chemistry based printing. Maureen O'Connor is a fine art photographer living in Toronto and is a graduate of Ontario College of Art & Design.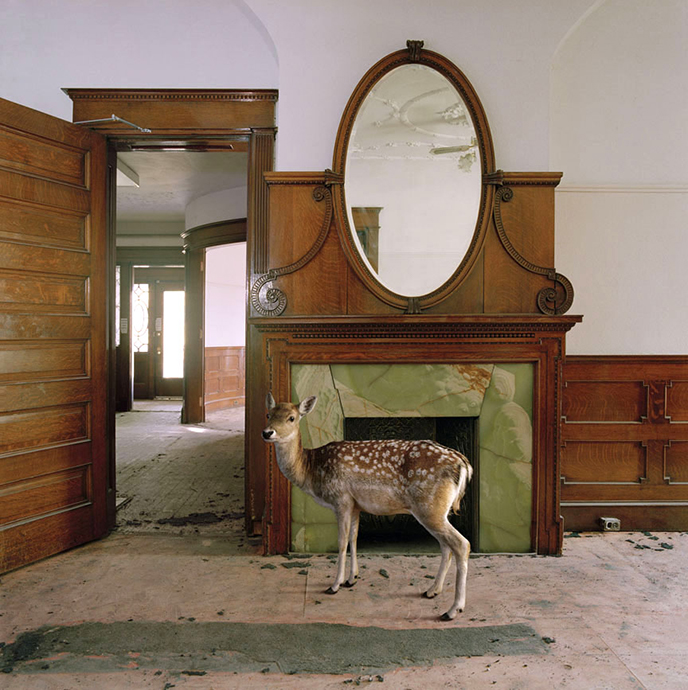 ***
ERIN ROTHSTEIN (Oils/Acrylics)
Erin Rothstein is a Toronto-based artist. Her latest series, "The Tasting Room,"  uses her signature hyperrealist style to portray edible subjects on stark-white backgrounds. Her work combines academic techniques with innovative subjects and compositions in order to showcase hyperrealism as a whimsical and fresh-faced style. She brings art and food closer together, fostering a new appreciation of art in an immersive foodie-culture. Rothstein holds a BFA from Concordia University, and an MA in Visual Arts from Western University.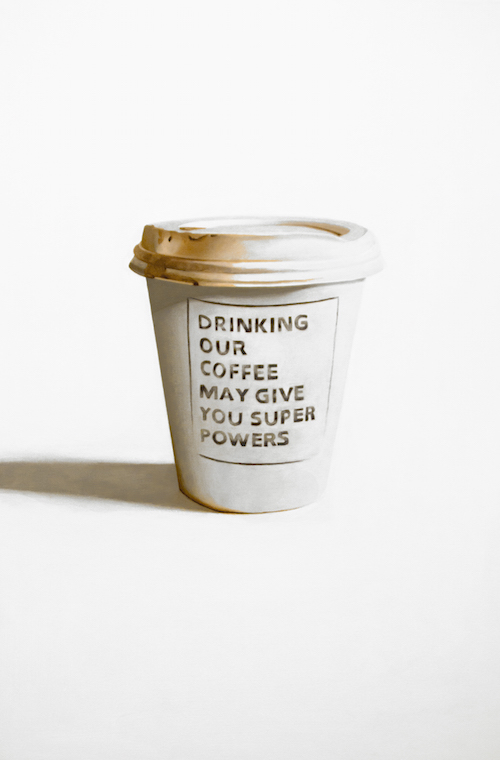 ***
ROXANNE TOCHOR (UNTAPPED Emerging Artists)
Roxanne Tochor, of Oakville, has graduated from Craft and Design in Glass at Sheridan College and has taken a class in Turkey at The Glass Furnace (Cam Ocağı) with Evelyn Dunstan to understand her technique. Her biggest aspiration was to evoke and inspire feelings of laughter, happiness and positivity.  We've been keeping an eye on her Robot Disco Bears.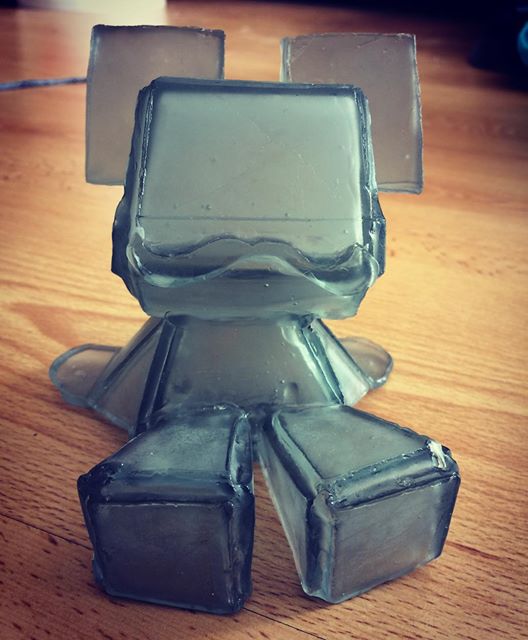 ***
CHRIS ALBERT (Photography)
Chris is a self-taught photographer and in 1990 he opened his studio and began shooting editorial and fashion. In the past 10 years, he's fully dedicated himself to fine art photography curious of nature, looking for unexpected angles, light and forms. He takes a fresh approach to familiar landscapes from around the world. "By exposing the relationship between photographic depiction and visual perception through  layering I convey an imagery that can be a powerful channel to visually express an abstract contemplation, creating an uplifting magical realism," says Chris. His work is photo based artwork, applied to wood panels and covered with resin.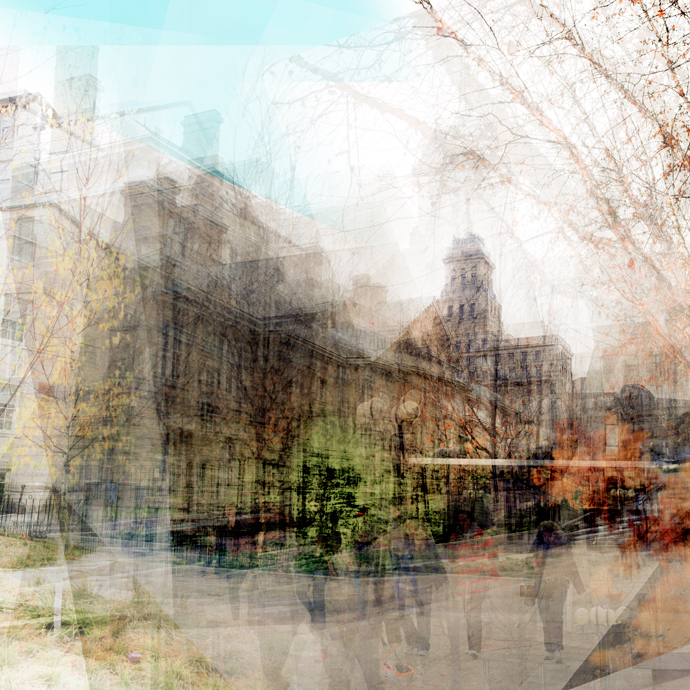 ***
HARV GLAZER (Digital Media)
With an award-winning career in film spanning over 150 music videos and 4 feature films as a director, Harv has now stepped into the art world with a style to call his own.  The image of a simple folded origami crane was my inspiration, how could I turn this into something more complex.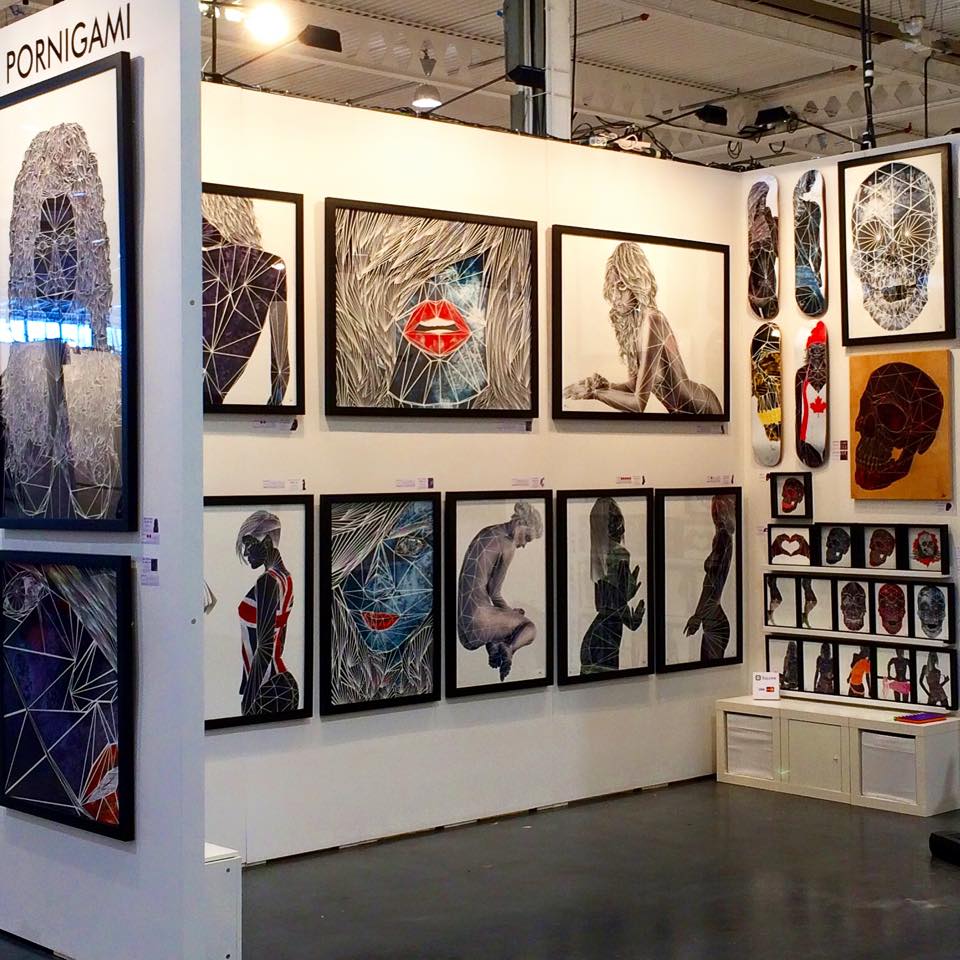 ***
ELZBIETA KUROWSKA (UNTAPPED Emerging Artists)
A self-taught photographer and biochemist based in London, Ontario. Her works have already garnered awards. Elzbieta's photography utilizes her science background to explore and visualize overpowering forces that compel the natural world to develop life from the amorphous organic matter.  In her work she implements photo elasticity; a visualization technique from the field of materials engineering. By employing novel materials; soft, translucent organic gels which have natural predisposition to form life-like structures, and which also have ability to glow in polarized light when subjected to deformation, Ela creates otherworldly images of emerging life made out of light and vivid colors.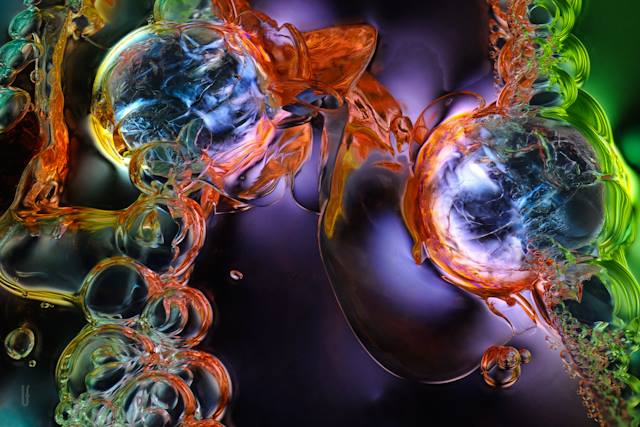 ***
JEANNIE PAPPAS (Sculpture)
Jeannie Pappas' works embody the conflicting psychological and emotional states that we experience. Adopting figurative sculpture, most often in porcelain clay with light washes of underglaze, Pappas evokes the tensions that persist between body and mind, playful and horrible, grotesque and endearing. Her figures are at once strange and familiar, personal and archetypal, inscrutable and intimate. Jeannie Pappas is a Toronto based ceramic artist. She attended Sheridan College, Nova Scotia College of Art and Design, and is a graduate of The Ontario College of Art where she received numerous awards.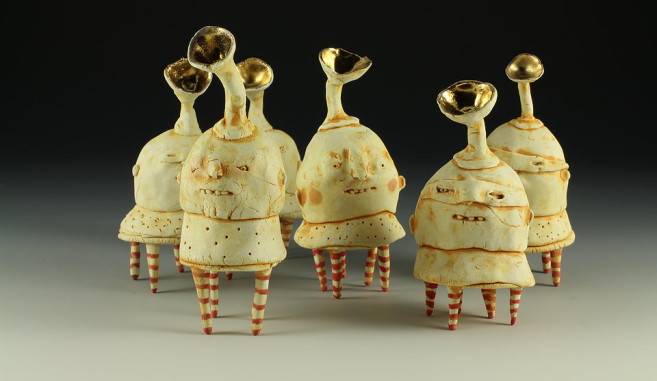 ***
NATASHA MILLER (Mixed Media)
Natasha Miller is a self-taught artist who was raised on Vancouver Island and now lives on a tiny island in NB. Natasha has pioneered a unique painting technique where she creates ghostly seascapes and landscapes using homemade maple charcoal from her wood fired pizza oven and acrylic paint used for the bold silhouettes and pops of colours.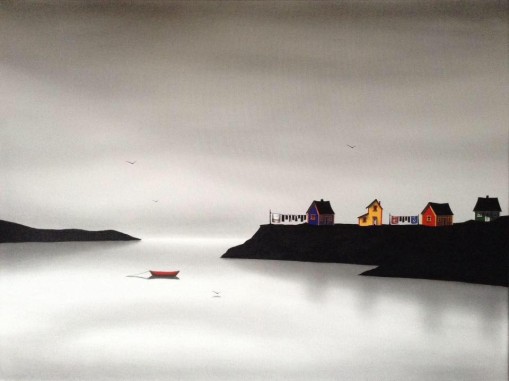 ***
VERONIQUE SUNATORI (UNTAPPED Emerging Artists)
Véronique Sunatori is a Montreal-based visual artist. Born from a Québécois mother and Japanese-born father in Gatineau (QC), she moved to Montréal (QC) to complete a BFA in Studio Arts at Concordia University and graduated with honours in 2014. Her work involves the use of a variety of skills resulting in three-dimensional works of sculpture and installation with aspects of interaction and intervention, centring around our capacity to be in touch with our vulnerability.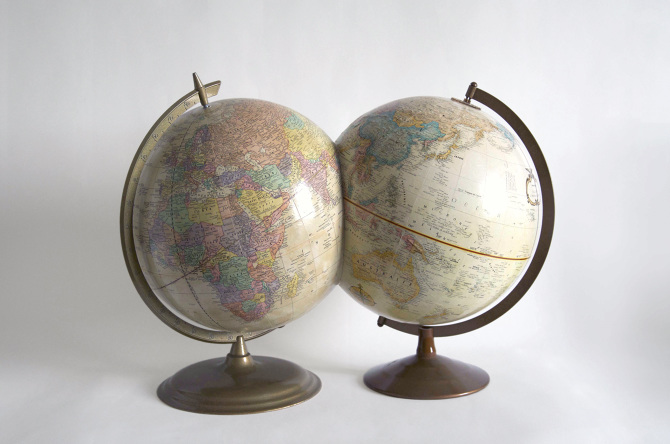 ***
SHAY SALEHI (Glass)
Based in Guelph, Shay has been interested in the fragility of glass and its ability to mimic other materials. Since graduating from Sheridan College in 2014, she's spent time exploring the different qualities and processes within kiln cast glass. Her current body of work studies these qualities using line, shape, colour and texture formed by the pâte de verre technique. She fuses glass beads into pure and simple forms, which play with negative space and texture.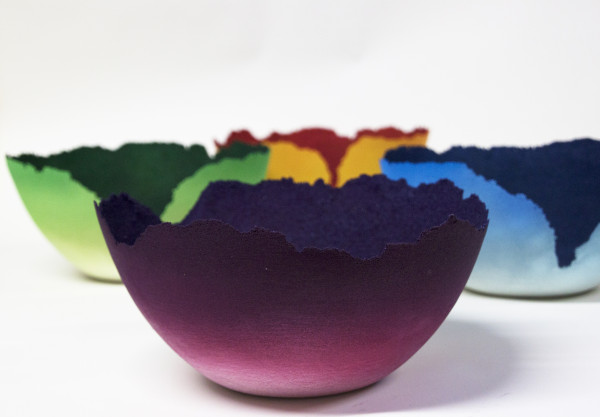 ***
ALEXANDER EROS ROCCO (Photography)
Alexander Eros Rocco is a Canadian based visual artist, born in Santiago Chile. He attended Art Gallery of Ontario art classes at an early age to build creative thinking and experiment with a variety of mediums. The family's Minolta camera was the start of a love affair with black and white photography. However, his creative calling and Art passion started several years after he finished his science degree at the University of Waterloo. "Art has always been around me giving me moments of joy, amazement, and sadness". Figures and shapes surround us and give rise to our reality. Shapes are made of points and lines that when contained by a boundary or boundaries will form a figure. The relationship between the two is the focus of his work at this year's show.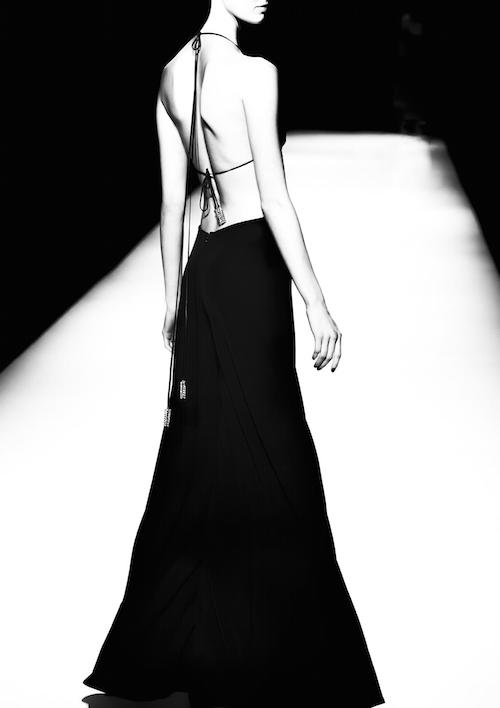 ***
For more information including show hours, tickets, and special events, visit The Artist Project Contemporary Art Fair at www.theartistproject.com