When I commit to a device it has to really work well with everyone else, and everything else, in my home and work. I need our technology to keep us organized, productive and creative. I admit it takes a lot to win me over and the latest technology has to not only keep up with my lifestyle now but give me the tools to move forward …and okay, make me look like a rock star. Apple's latest iPhone XR device landed in my hands for a test drive and its impressive features are worth noting.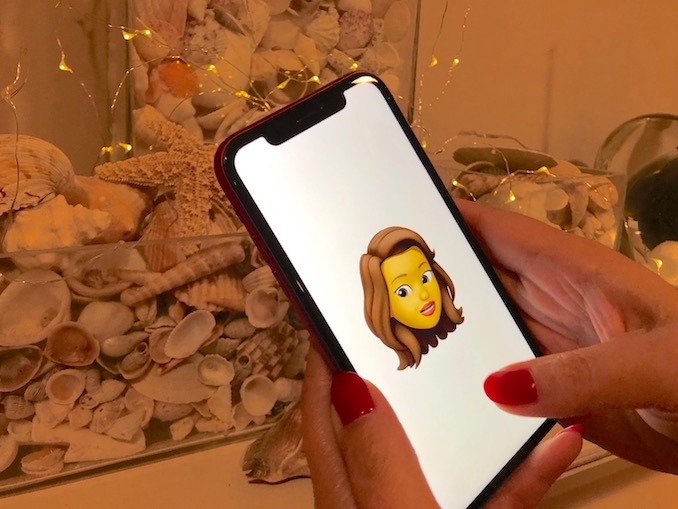 Let's start with the basics:
The overall size of the iPhone XR device is slightly smaller than the iPhone 8 Plus (which, by the way, I thought I would never let go) BUT the actual screen display is larger taking up the entire front real estate right to the corners. The iPhone XR's 6.1-inch Liquid Retina display also offers a rich and accurate colour LCD. The iPhone XR dimensions are 150.9 mm x 75.7 mm x 8.3 mm (HxWxD) and weighs 194 grams. The battery life has endurance lasting more than an hour  extra in comparison to the iPhone 8 Plus — which was already impressive. As a heavy device user, I've yet to run through an entire battery life on either in one day. Key Features include an A12 Bionic Chip, faster Face ID, 12 MP Camera, TrueDepth Camera, and it runs on iOS 12 from the get go. So let's break things down to what I'm already loving.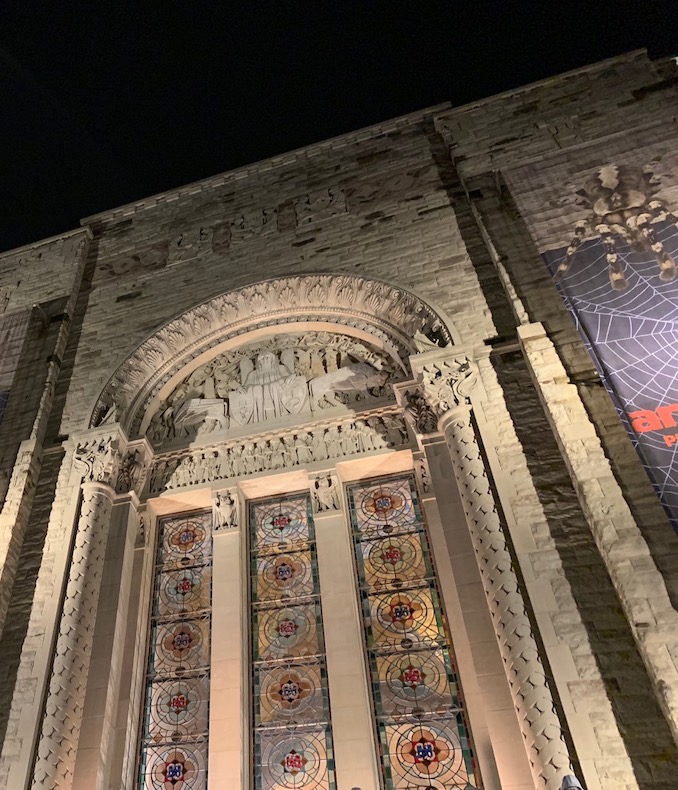 The CAMERA is wicked amazing.
No doubt that the quality of photos and videos is the biggest selling feature of any device. With the iPhone XR, shutterbugs of all experience levels will be excited to see what this can do. When you hear that highly accredited photographers around the world are personally using the iPhone for photography and videos, you know it's got to be good. It seems like Apple wants to first give users the optimum image through it's advanced sensors but still give ultimate control for this who love the DSLR camera experience. For the average person, your images will be way better than average. What I'm learning from this 12 MP advance single-camera system is its sophisticated sensors offer up deeper and larger pixels for richer images. The Smart HDR brings details like highlights and shadows creating more dramatic images. Fans of bokeh, like me, will LOVE the Advanced Portrait Mode. With the 7MP camera delivering a TrueDepth control and even after you shoot, you can still adjust the softness of the background to your subject matter.
Another impressive thing about its camera is the vast improvement in low light situations. Great for evenings and events like concerts!  Shooting videos? This one does it in 4K and has even better video stabilization. It also is able to capture movement like never before.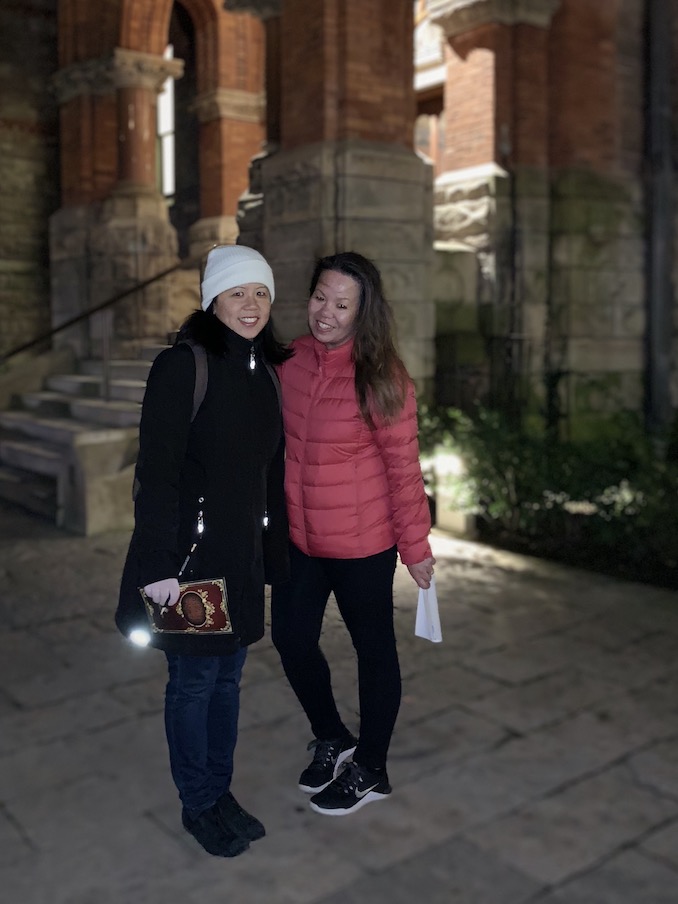 Face ID securely locks your phone, opens apps and lets you pay.
When you crack open this device out of the box, the first thing you do is set up your Face ID. A couple of movements of your head in circular motion sets up the iPhone quickly and offers up the most secure access to unlocking your device, apps and even use Apple Pay. There are more than 30,000 invisible dots that are projected onto your face that builds your facial map and over time, the Neural Engine in the A12 Bionic chip  continues to adapt to your subtle facial changes (new wrinkles? no problem). It didn't take me long to get use to holding up the phone to my face to unlock. But for fun, my sister did attempt to use it and she was denied. There is a back up passcode access if needed. I also tried in low light as well as wearing glasses and sunglasses — it still worked for me. There's an infrared camera that helps identify you even in the dark.
What else caught my attention?
AR Capabilities are more intuitive here and can be a lot more fun when more apps are available. Most AR related content is for fun and games but things are changing. I was able to view some home decor items from a US site and was able to virtually place the item in my home. More and more companies are jumping on board with AR so it will be interesting to see how else this will all work in daily life.
Wider Stereo Sound will remind you of being in a theatre for a movie where the speakers give you the experience in movement. The iPhone XR has left and right speakers so when you're creating your videos, the results will be more immersive.
Wireless Charging is fast with this device thanks to it's glass backing. A handy feature to have especially if you're on the go and are a fan of just placing your device on a charging pad. Of course you can still charge by plugging in the traditional way.
Water and dust resistant (up to 1 metre for 30 minutes) offers peace of mind for someone like me who has butter fingers. I always like to have my phone nearby whether it be at the beach, pool, er…bathtub. It would be no surprise for my friends and family to hear that I've spilled my coffee accidentally a few times too.
Memojis are totally fun and okay, not totally necessary. If you've heard of Animoji it works the similar way only you now can customize your own in iOS 12. It's diverse options gives everyone the opportunity to create a fun animated image of themselves and send off fun messages. What's impressive is the 50+ expressions it can mimic while you create your message. Wink, flick your hair, scream, laugh… I've spent more time than I should here.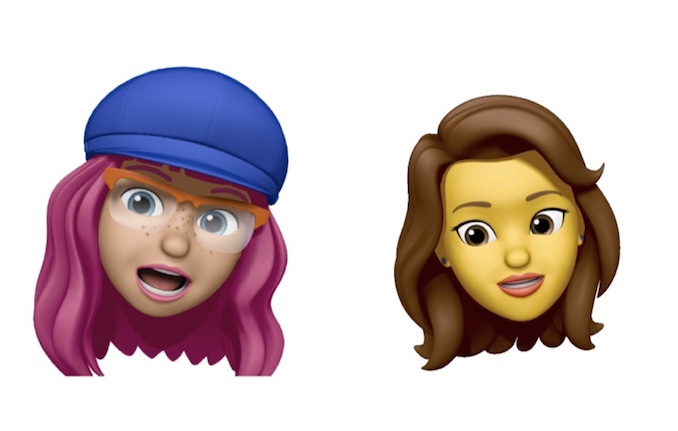 Screen Time check in with iOS12 is handy to keep track of my addiction, I mean iPhone usage. It offers a daily and four day summary of just how much time you spend on your device. It also gives a percentage breakdown of where you use your time. Instagram? Social networking? It's been a bit shocking for me but is helping me put my device away just a bit longer.
Group FaceTime is coming! My family and I are big fans of keeping in touch across the country with each other using FaceTime and this is something we have been hoping for.
Things I did not like?
Using a few of the apps takes a bit of getting use to on the full screen display. Instabeauty is a popular app to help get rid of blemishes (hey, it's better than using Clearsil, no really!) but their options are so close to the bottom of the screen now… it takes some getting use to.
The iPhone XR comes with EarPods made with proper connection into this device. However, the headphone jack (non-existent) is like my previous iPhone 8 Plus which means you need to remember to use the appropriate  "dongle" if you plan on using any other headphones/earbuds.
The portrait mode is great but it appears to focus on humans and not objects (or my dog) on this device. Basically it now tells me that no face is detected. Hoping they bring that back somehow.
The iPhone XR comes in six colours: black, white, yellow, coral, blue and (PRODUCT) red. What's also worth noting is the "better price point"– which is relative, of course. Given it's fine features, it will be a device you'll  have for a while.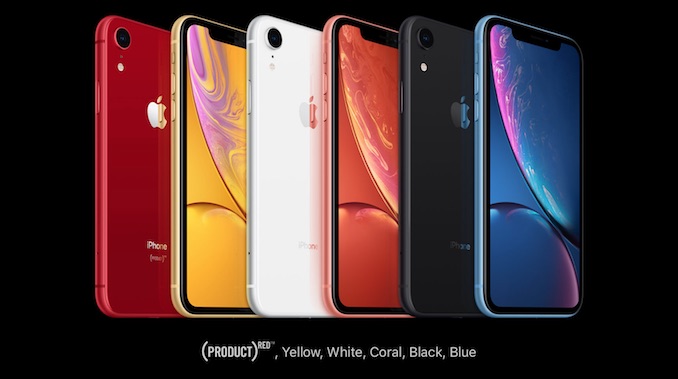 Who's it for?
If you've been holding out on an upgrade or switcheroo, the iPhone XR is definitely one to explore. Apple is already intuitive and caters across the board from die-hard fans to newbies.  I'm not ashamed to say I'm not a "techy-techy" kind of person. I'm the average end user and tech has to fit into my everyday life with minimal stress. It's ideal for anyone who takes pride in their photography game and is ready to embrace other cool features coming down the pipeline — truly AR is amazing! This is one device that can do more than you would imagine… or expect. By the way, all the photos I use in my stories are taken on the iPhone (unless otherwise stated). I'll be moving forward with this one.
The iPhone XR comes in 64GB, 128GB and 256GB and is currently on pre-order. Learn more (and yes, all the tech specs) here.