Julie Gladstone is an artist working in painting, installation and sculpture, currently living and working in Toronto, Canada. Although she is mostly known and collected as an abstract painter with a Contemporary Sublime aesthetic, she has recently received media attention for her Extreme Cloud Gazing installation which was featured at Grow-Op Exhibition in the lobby of the Gladstone Hotel and her "Adopt an Extreme Cloud" fundraiser for the David Suzuki Foundation. Creating intersections between painting, sculpture and installation art, her work aims to bring attention to environmental issues like climate change, and explores our culture's relationship with nature and spirituality. Julie's work has been supported by the Toronto and Ontario Arts Councils, and she has been awarded the Artscape TOAE Award, The 2015 Canadian Society of Civil Engineers Emerging Artist Award, Sim Residency (Iceland) and Gibraltar Point, Toronto Island. Her work has been included in notable exhibitions at the Department of Canadian Heritage, The Living Arts Centre, The Gladstone Hotel and Canadian Fine Arts Gallery, and she has had solo shows at Walnut Contemporary and Navillus Gallery. Her work is collected in Canada, the US and England. Gladstone carries a BFA from Concordia and is currently the director and curator at Gallery 555 in Toronto.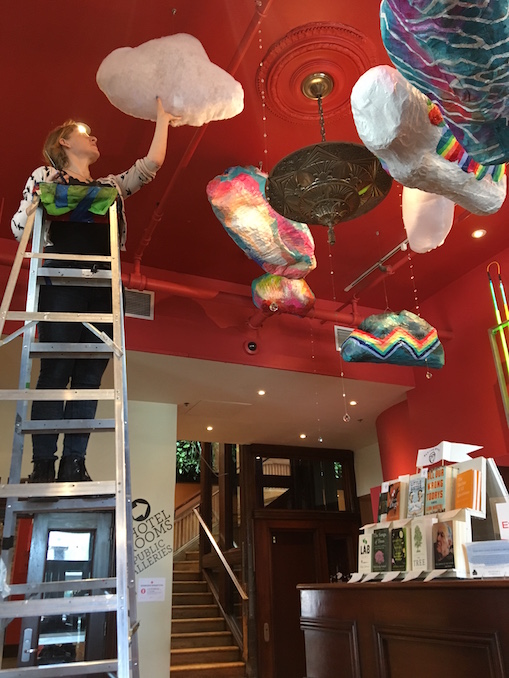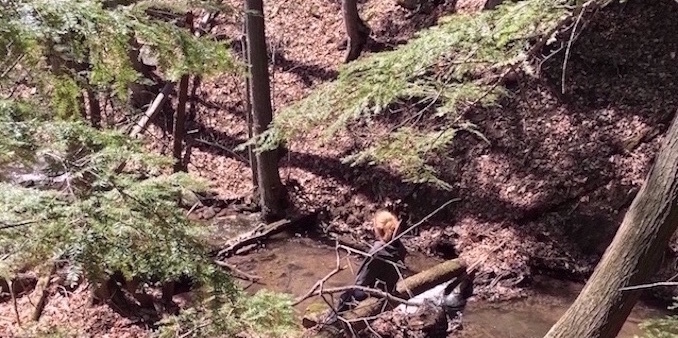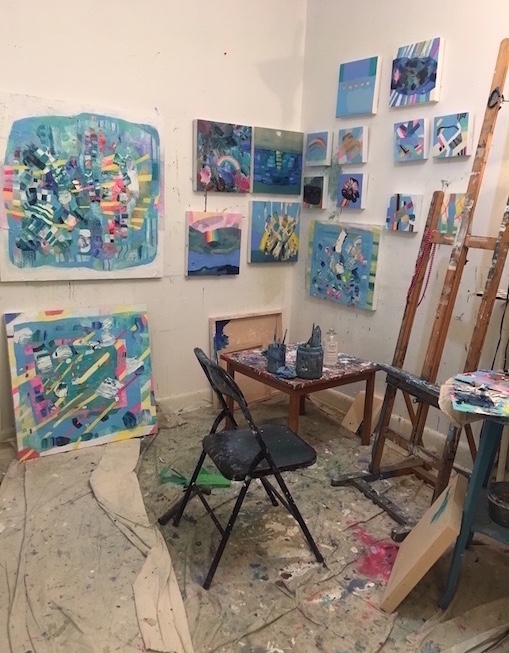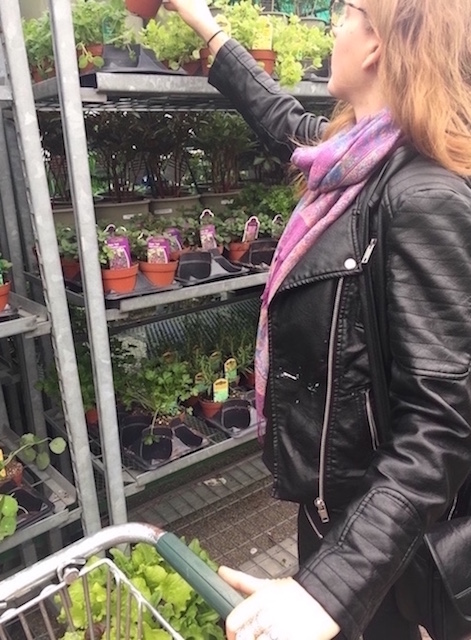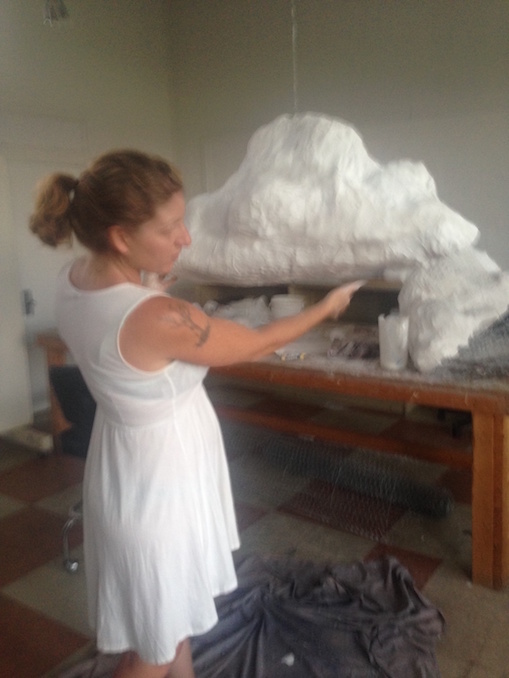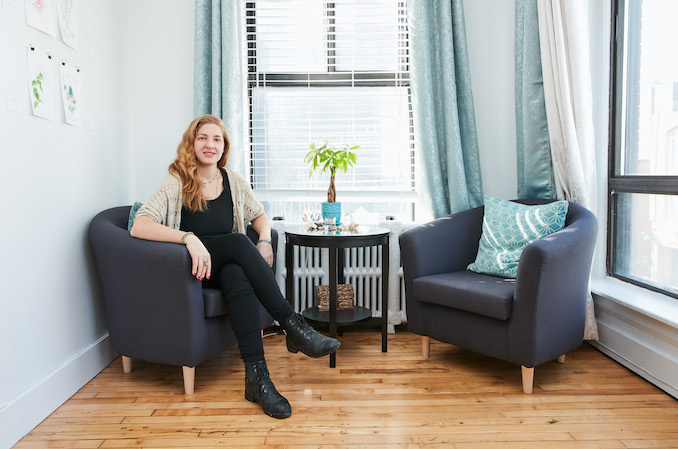 What 'hood are you in?
Little Italy/ The Annex
What do you do?
I'm a painter, sculptor and installation artist. I also direct and curate exhibitions at Gallery 555, a contemporary art gallery and healing arts centre
What are you currently working on?
I have two ongoing series of paintings that I'm working on. One is "The Secret Life of Rainbows" started during an artist residency I did in Iceland in 2015. This series is a contemporary exploration of the The Sublime aesthetic. The other series is the "Night Swimming" series, in which I explore Modernist aesthetics and the spiritual principles of abstract paintings explored by artists like Mondrian, in the context of the geometric patterns of swimming pools and the experience of swimming as meditation. I will be exhibiting a selection of new paintings from these series at the 2017 Toronto Outdoor Art Exhibition
The Extreme Cloud Gazing installation is an ongoing project. Currently it is at the House of VR Gallery on Queen St. This fall, I will be continuing to develop a photographic series of the extreme clouds in natural environments.
I am also developing a new sculptural series of weeds and native medicinal plants.
Where can we find your work?
My work is also available online at www.juliegladstone.com
on instagram:  instagram.com/julesglad
on facebook.
Recent press on CBC Arts CBC Arts:  Save The Planet, Adopt One of These Clouds