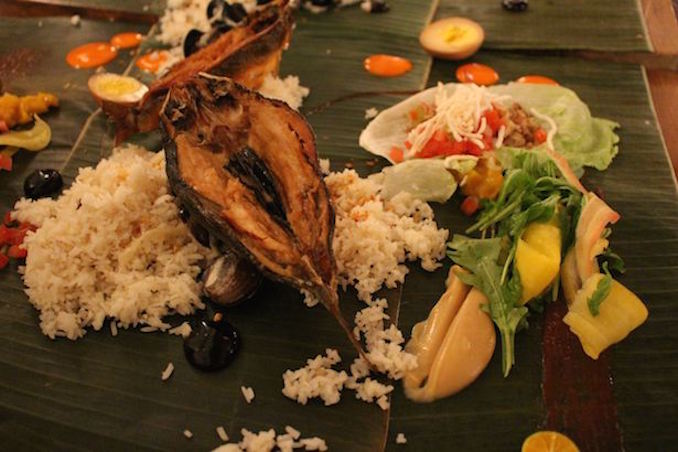 If you're looking for a unique dining experience on Queen Street West, look no further than Lamesa Filipino Kitchen.  With a prime location on Queen West, right near Bathurst Street – the restaurant has been opened for just over a year.  Chef Rudy Boquila alongside sous chef, Joash Dy have thought of an inventive new way to entertain and feed diners: Kamayan dinner.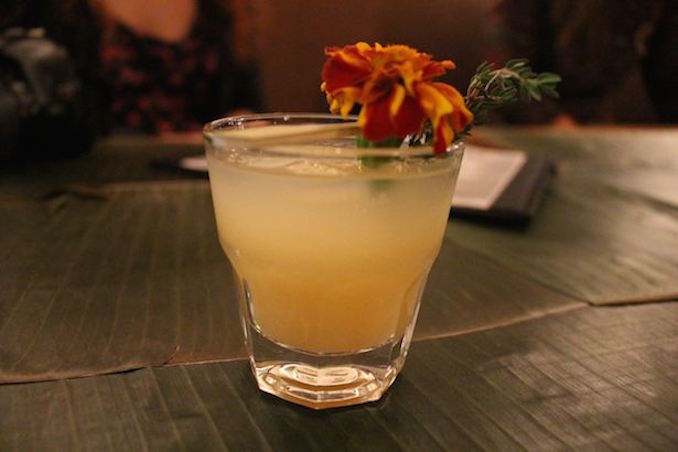 This Sunday night feast (the word Kama, is the Filipino word for "hand" and therefore Kamayan roughly translates into "eat with your hands") is a family-style meal with over 18-different components and not a single utensil to lay claim to – so come prepared.
Chef Rudy will come to your table and serve the meal.  Beautiful, fresh banana leaves are laid out across the table making up the 'plate' and painted brush strokes of hot sauce, caramels, shrimp pastes and other goodies.  It's done all in a very theatrical nature and each portion and ingredient is explained in detail.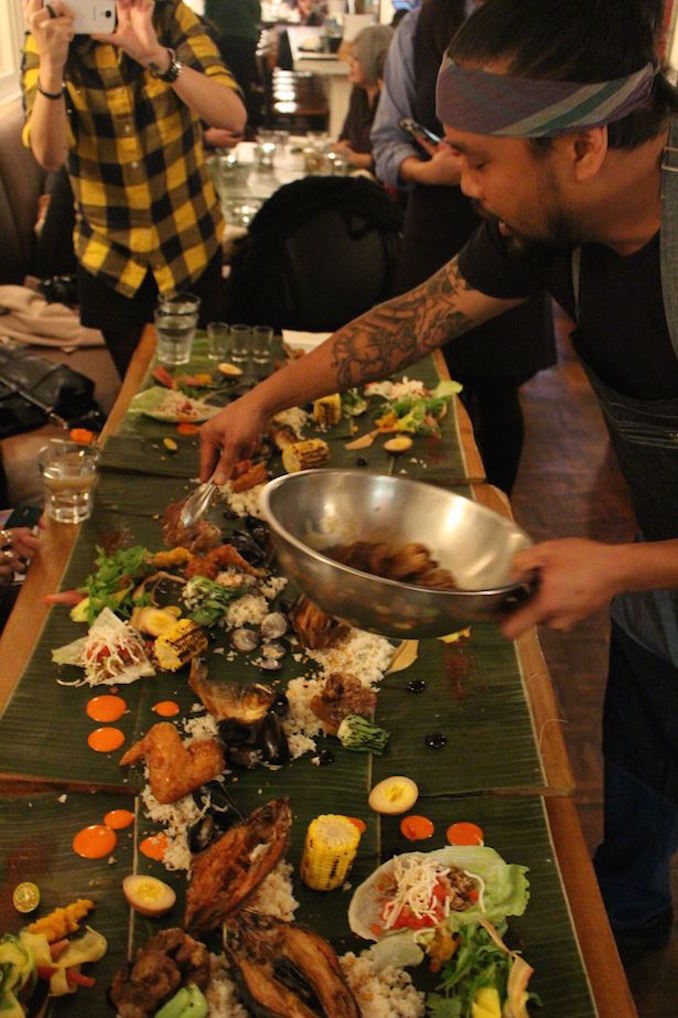 Step by step, the meal is layered on top of each other including meats and fish and everything from sweet to savoury.  Some highlights of the dish include the lettuce wrap with a sisig blend of pork, chicken and beef or even the adobo fried chicken. One item that may seem intimidating to eat but is a beautiful dish is the crispy fish with its delicate flavouring and smokiness.
Lovely clams cooked in coconut milk, grilled corn, baby bok choi and some rice were other fine additions to the table.  All of this is for $40/per person with a minimum of 2 people per table.
If you've been looking to experience all the spoils of fine Filipino food, check out Lamesa's Sunday evening feasts.