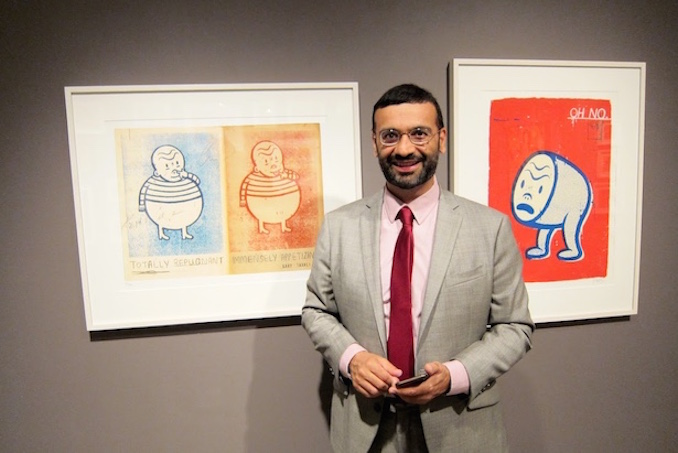 An incredible display of the creative works by Toronto-based contemporary artist Gary Taxali is now on exhibit in the Idea Exchange at the Design at Riverside. The internationally acclaimed artist's work is featured in the most comprehensive retrospective exhibition to date. Gary's work incorporates humour and social observations in his style reminiscent of depression era typography, advertising and packaging mixed with pop art.
The exhibition showcases a wide range of Gary's artwork as well as object and product designs. Installations include his colourful and playful paintings, books, toys, commemorative coin designs along side his limited edition prints and a salon style display of hundreds of his drawings. There will be five one-off creations by the artist that will be displayed on five exterior facing windows of the gallery.  In addition the short documentary film "Gary Taxali: the Art of Whimsy" will also be on view. The film premiered recently at the Canadian Art Reel Art Film Festival.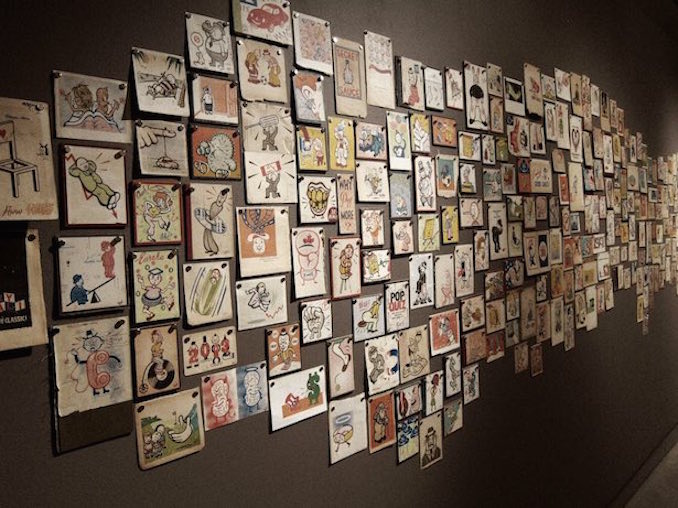 Here and Now: The Art of Gary Taxali is on display until September 20, 2015. The Idea Exchange at Design at Riverside is located in Cambridge, Ontario, once known as Cambridge Libraries and Galleries. Today, the historical area is transformed into a space of discovery, imagination, and creation.
For more information visit ideaexchange.org
Upcoming:
Gary Taxali Lecture and meet & greet, Revolver Gallery, Toronto Pop-Up "Andy Warhol Revisited" on August 6. (77 Bloor Street)
Gary Taxali, Solo Exhibition, "Hotel There" at the Jonathan LeVine Gallery, NYC. Opens November 21, 2015.