Longing for an evening of wine and tapas at a Spanish tavern? Got a didgeridoo or a mouth harp lying around, and wondering what to do with it?
FabCollab, a new grassroots arts organization, is here to bring exciting musical and dance performance to the basement clubs and community hubs of our beloved city. With its emphasis on female and BIPOC artists, FabCollab also promises – and delivers on – an inclusive environment that celebrates, and amplifies, traditionally underrepresented voices.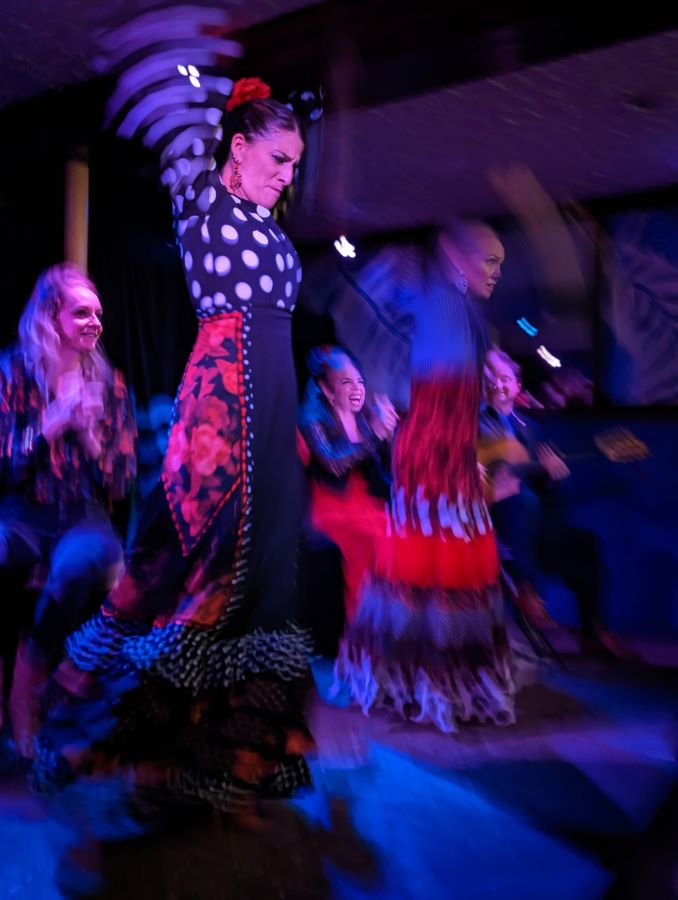 Late last year, the Toronto Guardian had the opportunity to check out one of FabCollab's "La Cueva" flamenco shows, hosted at BSMT254, near Lansdowne Station. Inspired by the tablao flamenco venues nestled into the caves of Granada – "cueva" means cave in Spanish – it proved a fantastic and remarkably authentic evening of guitar, song, and dance.
Honestly, stepping into the cozy confines of BSMT254, we weren't sure what to expect with La Cueva. A lot of flamenco in this city tends towards the corporate – big, stagey shows with amplification and glaringly bright lights – and so we were delighted to find in La Cueva an intimate, welcoming space, as authentic a flamenco experience as one might find on a frigid Toronto day.
La Cueva sometimes felt more like a gathering of friends, with a welcome improvisational spirit that's lacking in a lot of contemporary performance. Indeed, judging by the whoops and impromptu applause emanating from the audience, there were surely many more members of the flamenco community in attendance than those on stage – and the show only benefitted from that atmosphere.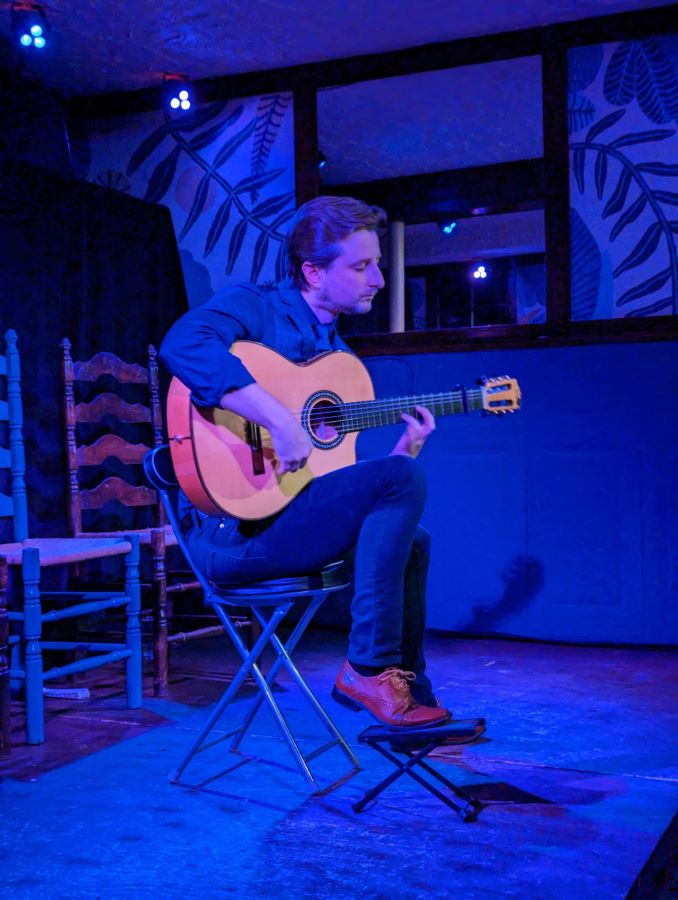 FabCollab's other big draw is its monthly "Mausiqi: Global Jam Sessions" series, hosted at the Alternity Community Club near St. George Station (it's easy to spot, right next to Bata Shoe Museum). For a certain type of music lover,  Mausiqi presses all the right buttons. Each evening begins with a short performance by a featured musician, followed immediately by a jam session where attendees are invited to rock out on their own instruments or try something new. Alternity's relaxed cafe environment encourages socialization, with plenty of opportunity to make friends with the didgeridooist or harmonicist or tambourinist sitting on the chair next to you.
Central to all FabCollab events is its mission statement of "amplifying minority and underrepresented groups, particularly BIPOC and female-identifying artists." La Cueva featured a predominantly female roster of singers and dancers, while the MAUSIQI music jams are all women-led. FabCollab's inclusive philosophy extends to the Pay-What-You-Can admission fee at Mausiqi; while guests are encouraged to make the suggested ticket price of $20, FabCollab promises no one will be turned away for inability to pay full price.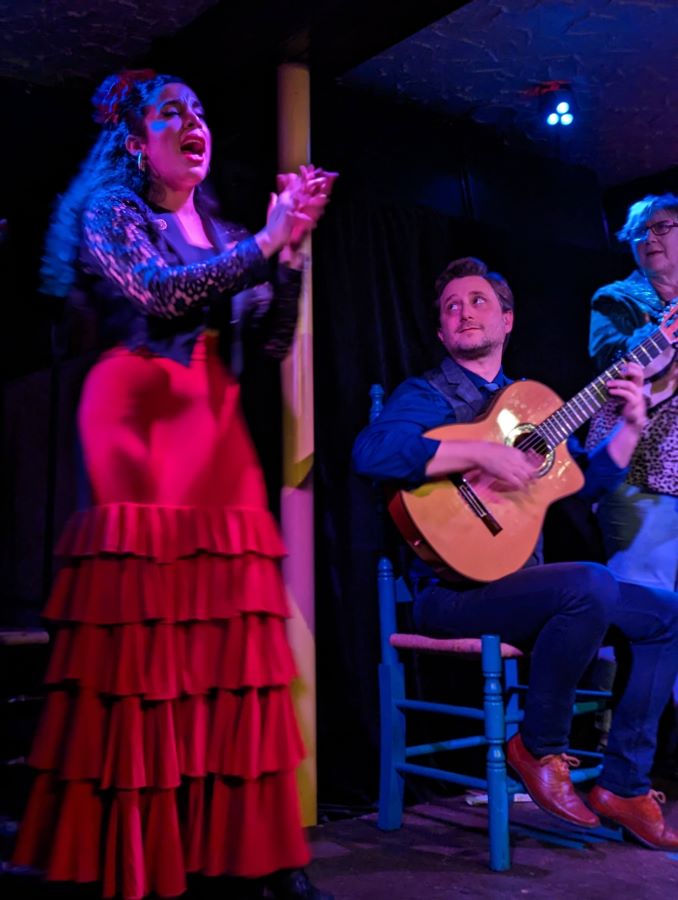 The Mausiqi jam sessions continue on February 28 at 7:30 pm. while La Cueva flamenco returns on March 5 at 7:00pm (get there early for the best seats and a bite of Spanish tortilla while you wait).
#
For all things FabCollab, including tickets, check out
Eventbrite – FabCollab (Toronto) and FabCollab.ca