I had the pleasure of visiting the trendy dessert cafe, Reign Dessert Cafe, located in Markham. Their Location is: 302 Copper Creek Dr, Markham, ON L6B 1N7 From the moment I walked in, I was immediately struck by their beautiful, captivating neon signs! Yes, I immediately took at least 80 pictures just of the light signs… As I perused the menu, I was overwhelmed by the variety of delectable treats on offer. From vanilla toffee crunch ice cream to strawberry milk lattes and butterfly pea flower lemonade, there was something for everyone.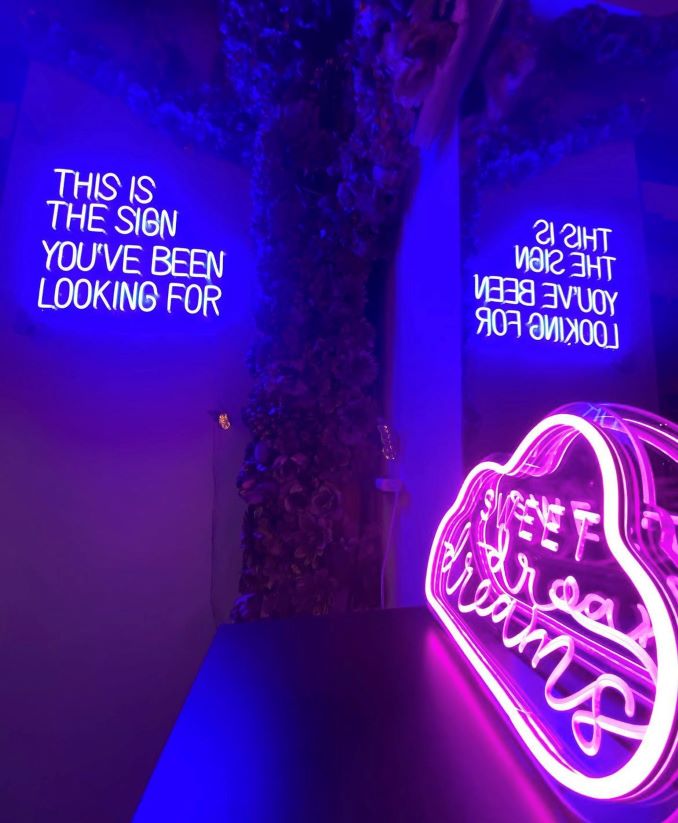 I tried out their vegan salted caramel brownie ice cream with toppings of gold leaf, caramel sauce and mini mochi! I loved the elaborate flavour of ice cream which blended into one of my favourite ice creams ever. Reign has a huge variety of toppings to choose from which takes your dessert experience to the NEXT LEVEL! Their sauces and mini mochi went perfectly with my treat! The presentation alone was enough to make my mouth water, and the first bite did not disappoint. The flavours were perfectly balanced, with the sweet, rich ice cream and the caramel sauce perfectly complementing each other.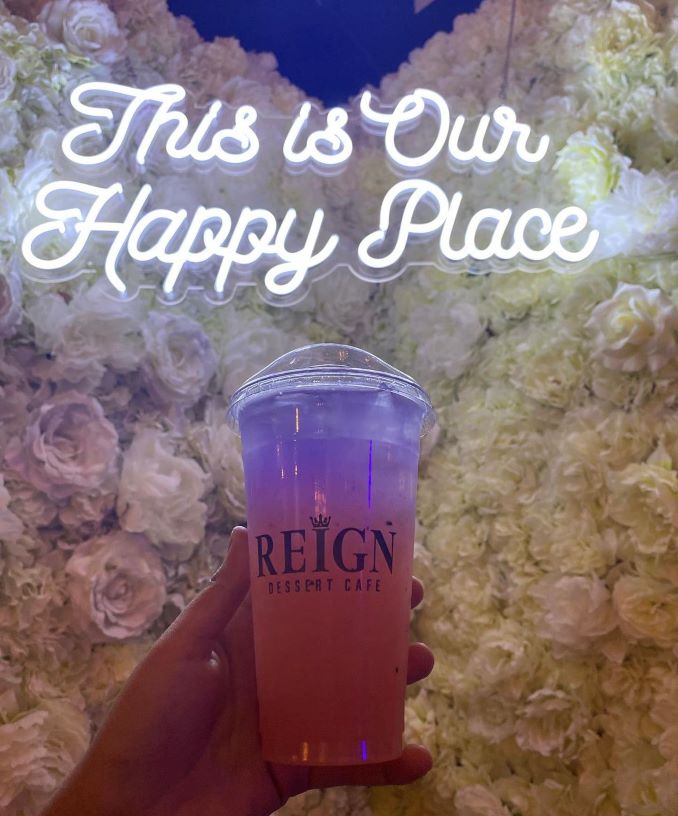 Next, I tried out their butterfly pea flower lemonade which was magical! I loved the different colour incorporated in the presentation of this drink along with the unique flavours from the different ingredients. I loved how it wasn't too sweet and the lemon added the perfect kick! This is probably the most instagrammable lemonade ever and came in the cutest cup with the Reign Dessert Cafe logo! I would highly recommend getting the lemonade and ice cream because they balance each other out well. Don't forget to take some pictures with their cool neon signs and cute decor!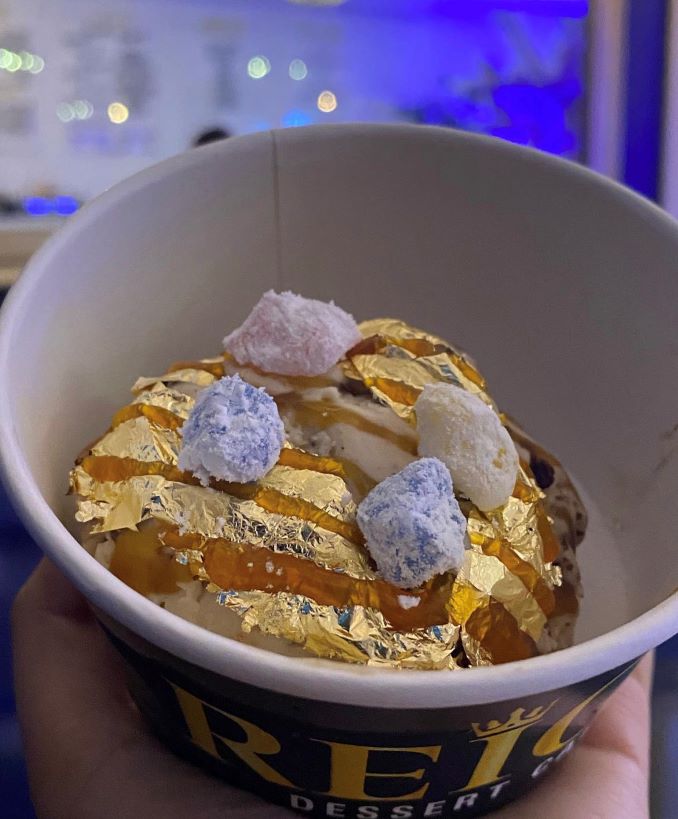 One of the things that really sets Reign Dessert Cafe apart from other dessert cafes was the impeccable service. The staff were friendly, knowledgeable, and eager to make sure my experience was perfect. They were happy to make recommendations and answer any questions I had about the menu. Their staff member actually recommended the salted caramel brownie ice cream because I was having trouble with deciding on a flavour from their huge variety and it turned out to be the perfect ice cream flavour for me!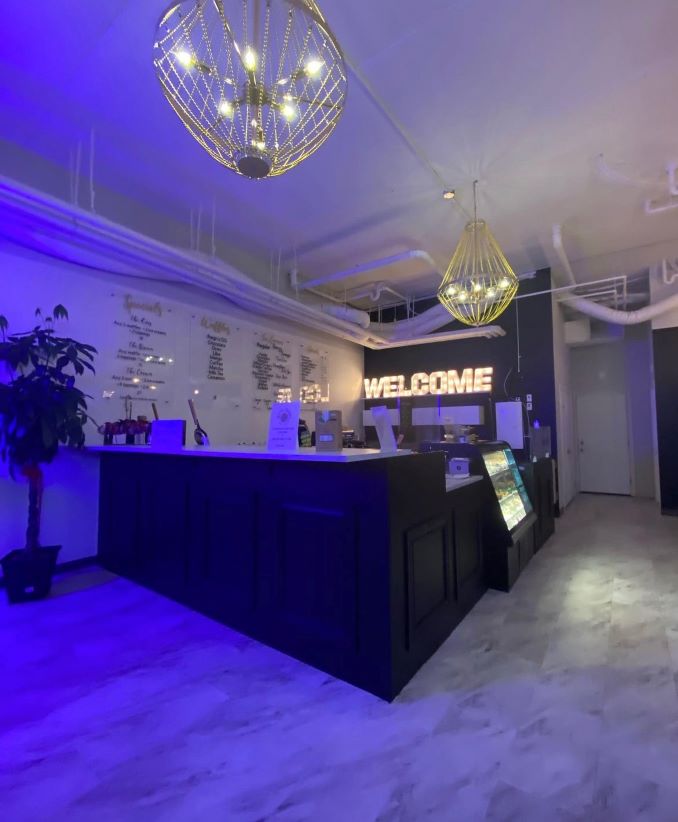 In addition to their delicious desserts, Reign Dessert Cafe also offers a selection of coffee and tea options. They have so many drink options such as their signature drinks, cold brew, affogato, mocha, teas, hot chocolate, etc. I was impressed by the attention to detail in every aspect of the cafe, from the beautifully presented food to the stylish decor. They were even voted Best Dessert in York Region for the 2021-2022 year!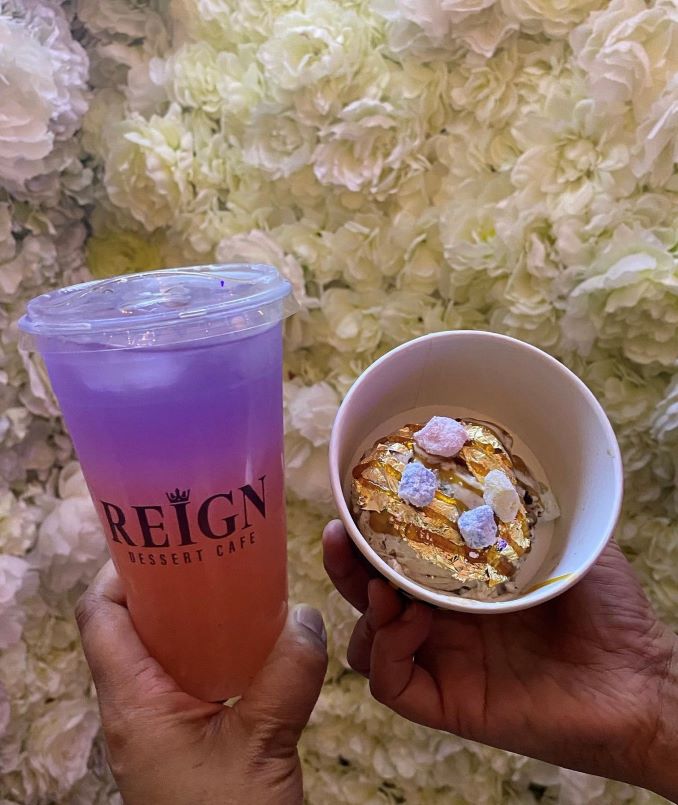 Overall, my experience at Reign Dessert Cafe was nothing short of dreamy. From the mouthwatering desserts to the friendly, attentive service, this cafe has it all. I can't wait to go back and try more of their delicious offerings. If you're in the mood for a tasty treat, I highly recommend checking out Reign Dessert Cafe. You won't be disappointed. Check their Website and Instagram out!