The Design Exchange (DX) has big plans to mark the 150th birthdays of Canada and Ontario. In all of its raw, industrial glory, one of Toronto's historic buildings will play host to an innovative festival that will make headlines worldwide.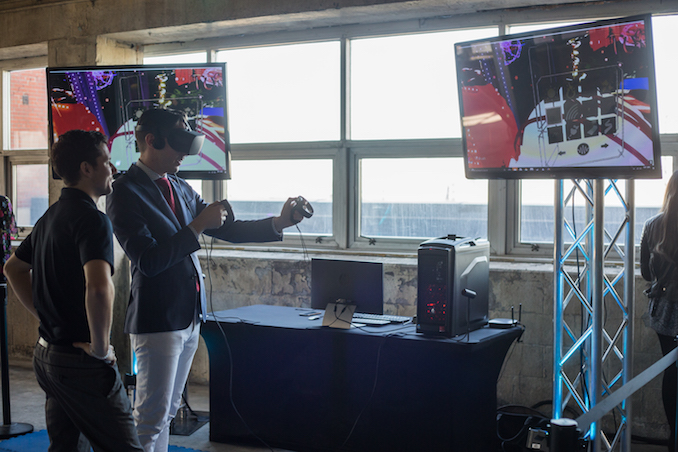 EDIT: Expo for Design, Innovation & Technology is a 10-day, 150,000-square-foot immersive experience that will spark imaginations, conversation and Instagram inspiration. Produced by Design Exchange, in partnership with the United Nations Development Programme (UNDP), the inaugural EDIT festival is designed to ignite a sense of discovery and to inspire both optimism and debates about innovation.
It's where you'll be able to mow down on a bowl of cricket Bolognese, discover a prosthetic arm that shoots out glitter, photograph an 8ft tall infographic interactive art installation and use a solar-powered LED lamp to make light graffiti.
Happening September 28th to October 8th 2017 and drawing some 100,000 visitors to East Harbour, the site for the former Unilever soap factory, the purpose of EDIT is to showcase how design can change the world for the better. On each of the building's five separate sprawling floors, you can expect a 360-degree immersive and playful experience that's full of thought-provoking installations, interactive programming, stimulating speakers and debates and immersive pavilions that will offer a (mind-blowing) look into the future.
With an overarching theme of "Prosperity For All" – inspired by the United Nations Development Programme's Global Goals for Sustainable Development – the festival will explore how the powerful intersection of design, innovation and technology can provide solutions to the world's greatest challenges and help shape the future for all people.
This means everything from game-changers in healthcare – like advances in robotic prosthetics and remote access – to forward-thinking solutions to housing, the environmental crisis and even the future of food. Globally renowned designer Bruce Mau, co-founder of the Massive Change Network, will bring to life the theme of "Prosperity for All" with an installation that will feature massive, black-and-white images of global conflicts, pollution, genocide and terrorism – as captured by award-winning Magnum photojournalist Paolo Pellegrin (Italy). Contrasting the images will be inspiring, universal design projects that offer solutions to these challenges.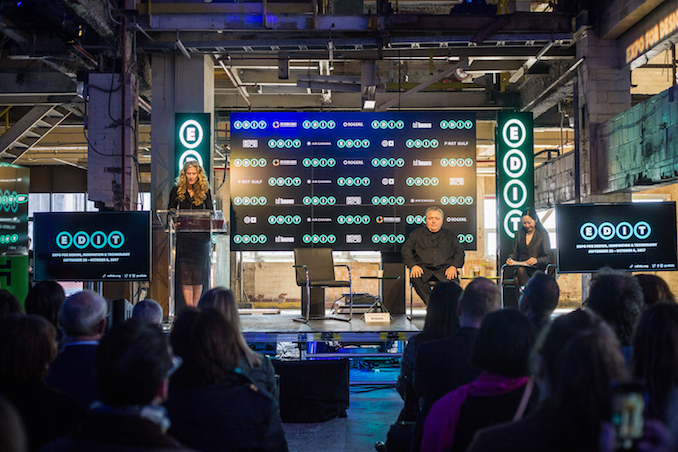 Leading cultural thinkers Carlo Ratti (Italy), Jamie Oliver Foundation (United Kingdom), Julielynn Wong (Canada) and Kentaro Toyama (Japanese-American) will join Mau, each of whom will develop a multi-sensory installation. Each installation will reflect the Global Goals, divided into four pillars of EDIT: Shelter/Cities, Nourish, Care and Educate. The exhibits will act as an "edit" of real-world problems and display how design thinking – coupled with innovative technology – can help elicit change.
Each floor of the history-rich building – the top of which has unmatched east-facing views of the city, by the way – will reflect a different theme. "We assembled some of the brightest and most creative thinkers and doers of our time to help demonstrate the true transformative power of design," said Shauna Levy, President of Design Exchange. "While the esthetics of design can be powerful in and of itself, design is so much more than that. Be it climate change, challenges of urbanity, or ensuring that basic needs are met for all, design should have a seat at the table."
The festival will serve as a unique platform to showcase loud and clear how progressive initiatives in design, innovation and technology can solve some of the major challenges we face as a planet. "The UNDP's Goals for Sustainable Development show that if we work together on a global scale we can solve anything," says Levy.
The Government of Ontario and its Ontario150 Program have supported EDIT with a funding commitment of $1.75 million. The hope is that the festival will situate the country as a hotbed for innovation. "With events like EDIT, our 150th anniversary of Confederation is continuing to provide a platform for innovation and the gathering of great minds to illicit positive change on a global scale," said Eleanor McMahon, Minister of Tourism, Culture and Sport. "This 10-day expo around the UN's themes will spark imaginations of global sustainability to educate, care, shelter and nourish and will spark important conversations that will cross generations and diverse backgrounds."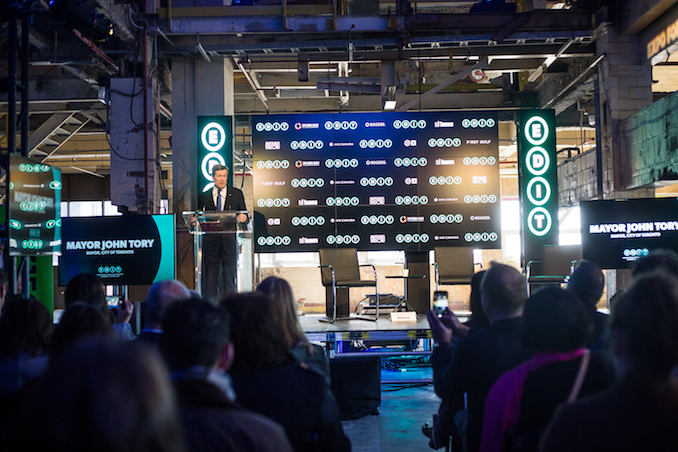 For Toronto, Mayor John Tory highlights the festival's ability to explore innovative ways to tackle the city's problems. "We need to address these challenges of affordable housing, protecting our environment, and building a smart city through technology so Toronto can continue to be one of the most livable and competitive cities in the world," said Tory. "Working together, we can improve how this city functions for the benefit of all who live, work and invest here."
In addition to the installations, other elements of EDIT include workshops, debates, a VIP dinner by Jamie Kennedy and a tour-filled Youth Day. Oh – and no shortage of networking opportunities.
If this imagination-sparking festival doesn't get you thinking, talking and debating the future, then nothing probably will.
Visit the EDIT website for more info.