Each year the Toronto Maple Leafs host a series of special games called "Next Gen" games where young prospects from a wide range of interests get to be a part of the production, with the goals of opening doors and leaving a lasting impact on the next generations of leaders, storytellers, players and fans.
This year, the Leafs brought in a group of young creatives to be mentored by the Leafs production team to create video and graphic design content for the season's two "Next Gen" games. The three Next Gen Creators were:
• Kamila Soneira-Sosa (16) is interested in Photography and graphic design and has been working on Digital Player Wallpapers.
• Matthew Gomes (17) is interested in Sports media production and has made some Hype Videos that have been share on the Leafs social media channels.
• Fiona Tsegaye (16) is interested in Graphic design and cartoon art and will have her work featured at the "Next Gen" game on April 7th.
We got a chance to speak with these young creators in advance of the "Next Gen" game on April 7th against Montréal to find our more about them and their interests.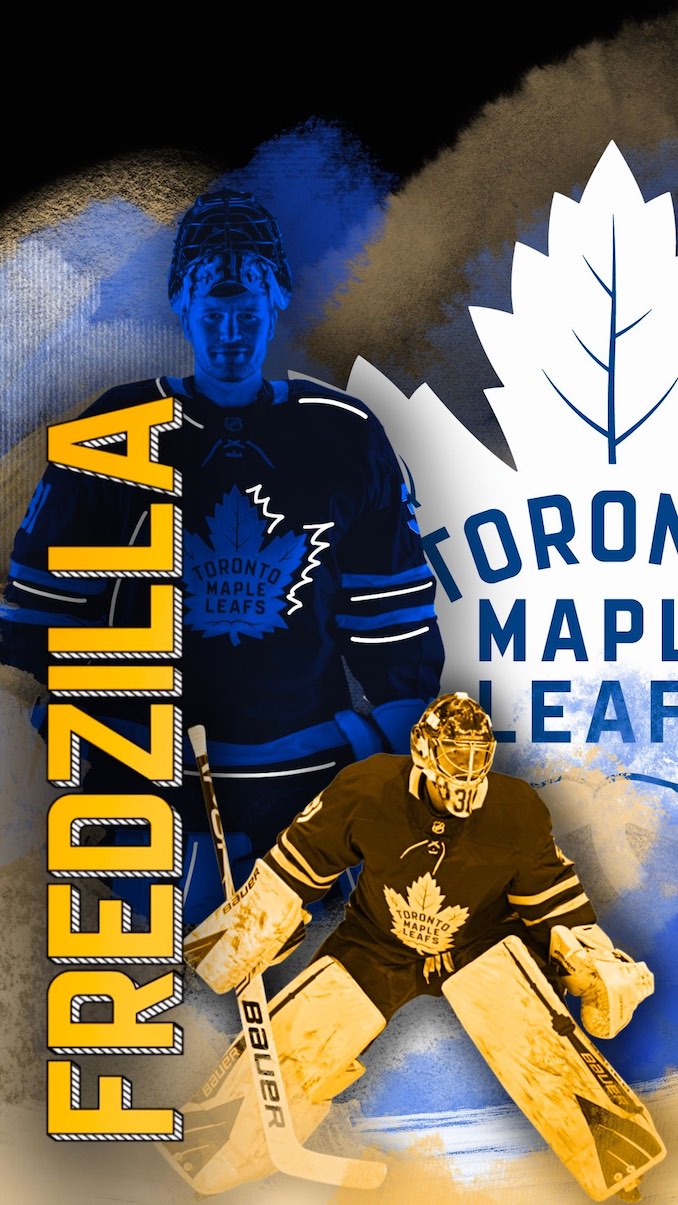 Where did you find your interest for your creative outlet?
Fiona Tsegaye: I wanted to start finding something that I was good at, finding myself and my true talents you could say. I decided to download some apps and started cartooning. I started in 2017 and practiced all throughout the years, till now and continuing. I always saw people drawing with pencil and paper but I wanted to switch it up a little. I started doing more digital art and I started while I was very young and kept going from there. There's never a day that goes by where I am not interested, my love keeps multiplying for graphic design.
Matthew Gomes: I found my interest in video editing during the start of the Covid-19 pandemic and I didn't want to be at home and do nothing so I decided I was going to start making little hype videos for people so I got myself a laptop and a camera and just starting making these hype videos for people, so that's how I found my interest in video editing.
Kamila Soneira-Sosa: When I was younger, I would go on vacations to Cuba with my parents. We would visit Havana and then travel to Varadero to stay in some of the most beautiful resorts in the Caribbean. My parents had this small digital camera that they would take with them on every trip together, and I asked them one time if I could use it to take a beach photo during sunset. Obviously, the picture was terrible because I had no idea how the camera worked, but that experience became the beginning of my favourite pastime.
Since then, photography has become an enormous passion of mine. As I grew older, I practiced using my phone and gradually gained a better understanding of lighting and how angles and the positioning of the camera affect the shot. After I bought my first digital camera, I started learning how complex settings like aperture and shutter speed worked. Even with all this experience, I still have a lot to learn and have infinite ways to improve. It's what I love about photography; I'm getting better and better with every photo that I take.
Graphic design is something I've only recently started to pursue. I didn't realize how much I loved it until I was told to create and produce a magazine article for my PhysEd class last year. I never imagined that designing the magazine would motivate me most to complete the assignment. Writing the actual article turned out to be my least favourite part.
After that class ended, I wasn't given any reason to produce graphic designs. I missed it so much that I decided to start a graphic design account on Instagram in March this year. I wanted to educate people on real-world and relevant topics by posting fun infographics to keep viewers engaged. Even though I don't have a huge following, I continue to post every week because it inspires me to do what I love.
What do you like about being creative in this way?
Fiona Tsegaye: Drawing and doing digital art gives me an escape from being lonely to having my own vibe and to do whatever I want to way I like it. It's like a sport to me, I always practice and I always want to be stronger than my competition and be better for myself. Since everything is now digital, I feel it benefits me when I am older when I start working for corporations and maybe even Disney! Especially while doing art, the outcome of the master piece is the most satisfying thing to see, that is why I love it.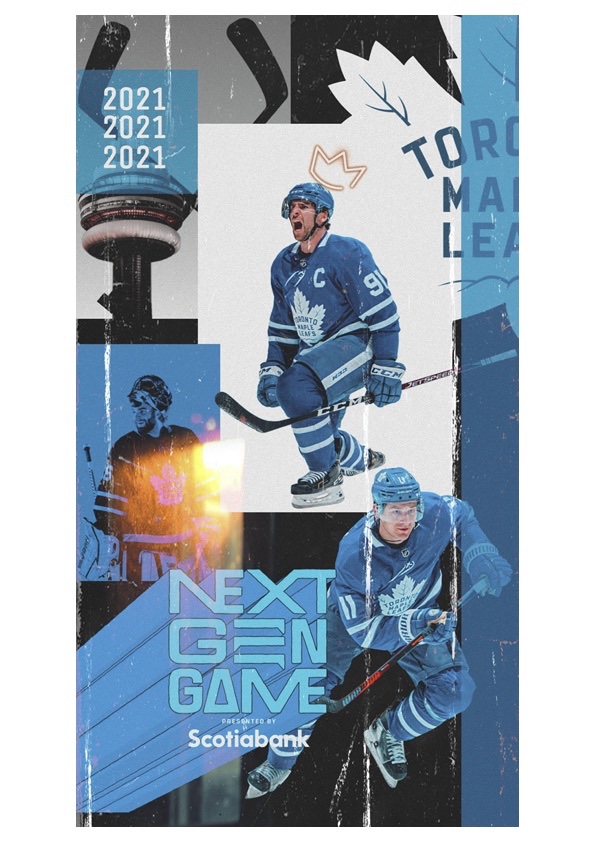 Matthew Gomes: What I like about video editing and video creation is that you have a lot of freedom to go out and make some great content for people and that it's something really easy to pick up on.
Kamila Soneira-Sosa: My favourite thing about photography and digital editing is its flexibility and the fact that there are no rules or guidelines that I have to follow. There's no one telling me that I have to do it a certain way. The only thing that limits me is creativity and imagination.
What has been the best part about working with the Maple Leafs and this program?
Fiona Tsegaye: The best part about working with the Maple Leafs program was definitely being able to connect with the brains of the operations team. I love how I could speak and feel like I can ask any questions and assistance. One of my favourite programs I have done, everyone was very kind and welcoming!
Matthew Gomes: The best part about working with the Maple Leafs and this program was being able to meet some great people in the Maple Leafs organization and being able to put my name out there.
Kamila Soneira-Sosa: The best part about working with the Maple Leafs was that I met a bunch of new people while doing something that I enjoy. I became aware of the opportunity last minute, but when I found out that the Maple Leafs offered a chance to create graphic designs, it was a no-brainer. I had to apply.
I was super excited to hear a few days later that I would be one of the Next Gen Creators this year. I was introduced to the Maple Leafs media team, and I learned about the different players on the Maple Leafs. I also had access to some fantastic creative elements like photos, logos and stickers to create my digital wallpapers. Participating in this program is unlike anything I've ever experienced, and I am so grateful that I had the chance to meet such amazing and talented creators.
What is your favourite creation in the program so far?
Fiona Tsegaye: Honestly I love all my work equally, but definitely the one attached (above). This image reminds me of Toronto and the ice rink and it made me feel like this is a great hockey wallpaper with the editing and it's cold blue features. It's definitely an amazing piece of work! I love how I was able to incorporate the CN tower which is one of Toronto's sites to see!
Matthew Gomes: See Matthew's Maple Leafs hype video here. 
View this post on Instagram
Kamila Soneira-Sosa: My favourite design that I made for the program is my wallpaper of Frederik Andersen (at top). I liked how the colours came together and how the four elements created depth in the design.
Tell us about your favourite player? Have you been able to meet them yet?
Fiona Tsegaye: I don't personally have a favourite player, hockey is a team effort but Auston Matthews is definitely someone I look out on, his stats are very good. I like how he idolized other players before he became one and fulfilled his dreams. He definitely is a successful human being with great success. He is a great player on the ice as well. Very confident, he has his own unique shot the goalie could never catch! His character is dominant, he creates plays and finishes them on his own so effortlessly.
Matthew Gomes: My favourite hockey player has to be Zach Hyman because he plays with so much passion and he's willing to put his body on the line for the benefit of the team.
Kamila Soneira-Sosa: My favourite player is Mitch Marner. I love his energy and how talented he is. He also has a really goofy personality, and his passion for the game is inspiring. I have never met him, but an opportunity like that would be amazing.
What do you love about hockey and what do you want to show through your work?
Fiona Tsegaye: Hockey is a sport that needs skill. You have to be spot on and be very talented to be a hockey player. I give so much respect to the game because I can't even put on a pair of skates and walk. The game is so difficult yet they make it look so effortless. Even when they get their tooth knocked out they are always still smiling! Through my work I want to show that hockey isn't just aggressive and teeth flying everywhere. I want people to see that hockey players are fun and playful and have a fun side to them off the rink.
Matthew Gomes: I'm going to be totally honest I didn't really watch much hockey before I was working with the Maple Leafs but when I started watching games and highlights, I realized hockey is an exciting and competitive sport. I want to show that hockey is a great sport, especially to people that haven't really watched hockey, through my work.
Kamila Soneira-Sosa: I never really got into hockey until I participated in this program. The first time I watched a hockey game was the Next Gen Game on March 29th, and it was then when I discovered why people love and are so dedicated to the sport. The games are action-packed and played at a super high speed. Whenever someone scores, it's amazing to watch the players celebrate the goal.
The idea behind my work was to show how anyone can be a hockey fan. I wanted my wallpapers to look fun and be something that would attract people to the Next Gen Game. I used the players' nicknames and personality shots to show how the Leafs are a young and fun-loving team capable of bringing people together.