VTMN Packs is a direct-to-customer e-commerce business that provides a monthly vitamin subscription service. They offer a personalized service to make it easier and more convenient to purchase and manage your daily vitamin intake. We spoke with Founder Laurie Cook to find out more about what they do.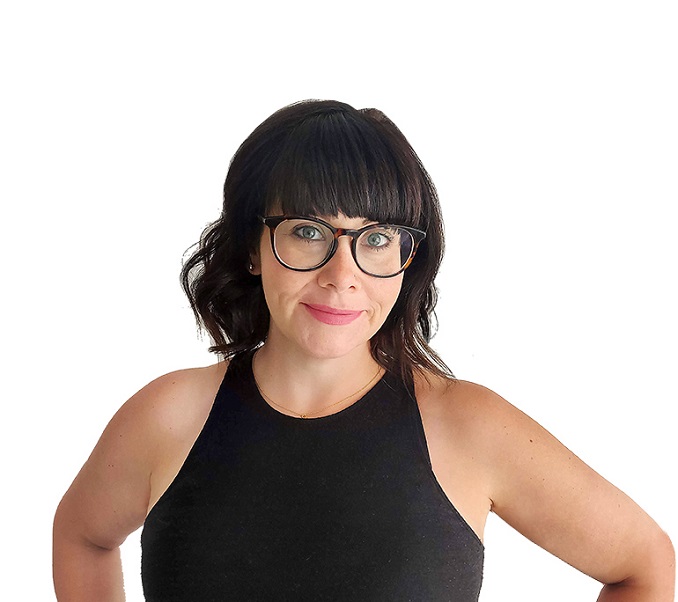 What is your business called and what does it do?
VTMN Packs launched in December 2019 as Canada's first monthly vitamin subscription service. It's an easy and convenient way to purchase and receive premium quality vitamins and helps customers take the trouble and guesswork out of choosing the right supplements.
With an order you will receive a monthly supply of vitamins and supplements in daily dose packets to help you stay on track and get the most out of your wellness regimen. Your packs come pre-loaded in one of our stylish and convenient dispenser boxes. Inside each box, you will find a personalized supplement chart that outlines all the important information you need to know about each product inside the pack.
There are a few ways to place an order. You can take a brief online Health Assessment (created by pharmacists, nutritionists and holistic nutritionists) that guides you and confirms the best products for you. If you already have a regimen you love or have been working with a healthcare professional, you can build your own pack as well. For those looking to get a quick start, we've recently bundled our bestselling premium vitamins into easy and affordable starter packs in our Essentials Collection.
Our subscription and direct-to-door delivery service is exactly what people are looking for right now, especially as we see a greater focus on health, shopping local and supporting small businesses. Ultimately, we make staying on top of your regimen easy with convenient daily packs and eliminate the hassle of buying and sorting vitamins by ensuring your packs arrive at your door every month so you can get back to living your best life!
What made you want to do this work?
I began my professional career as a licensed pharmacist where I noticed there were shortcomings in the vitamin industry surrounding quality, adherence and convenience. I would often forget to take my own daily vitamins and felt that I wasn't the only one finding themselves going weeks with untouched containers. With my pharmaceutical experience and determination to simplify the experience for consumers, my mission became to educate Canadians about taking their health into their own hands. Now, our continued vision is to increase accessibility to high-quality vitamins and supplements for Canadians, with our ongoing goal of creating an easy and convenient way to stay on top of what can be a daunting routine.
What problem did you want to solve with the business?
When it comes to taking vitamins, people have the best intentions, but today's market makes purchasing supplements and maintaining a consistent program very difficult. Many try and then give up. Ultimately, consumers are overwhelmed by choice when searching for specific supplements, with the inability to compare "apples to apples" due to hard to understand labelling. The supplement market is also saturated with poor quality, misleading and often ineffective products backed by flashy marketing or trendy influencers further perpetuating the misconception that vitamins don't work.
Consumers looking for high-quality, professional-grade supplements often find them difficult to access as they are not widely available at mass market or retail pharmacy locations. And once you do find supplements that work for you, it can be very difficult to stay on top of a routine. The hassle of opening a number of bottles every morning/night is often enough to discourage people from continuing on their regimen. Enter VTMN Packs! We are a personalized service that takes the trouble and guesswork out of staying healthy and have created the easiest, most convenient way to purchase and manage your daily vitamin intake.
Who are your clientele/demographics?
As a brand, we strongly believe in a food-first approach to health, but in reality, no one eats perfectly 100% of the time, and even if they do, the nutrient density of fresh foods is declining. As a population, we are busier and more stressed than ever before which all takes a toll on our bodies and its ability to properly store and use nutrients effectively. Furthermore, now more than ever, people are interested in improving and maintaining their immune health.
VTMN Packs are for any and every adult who wants to focus on improving their health but doesn't know where to get started. For those who are already actively taking vitamins, we simply provide a smarter way to supplement. And for those who aren't, it's a great way to give it a try without having to commit to full bottles. Generally, almost everyone can benefit from supplements, and our Health Assessment is designed to figure out exactly which ones you may need.
Whether you are a pregnant woman who needs an easy way to take her vitamins, a busy professional who has no time to focus on their self-care, an individual who enjoys the convenience of a set-it-and-forget-it subscription service, we have the perfect solution, made just for you!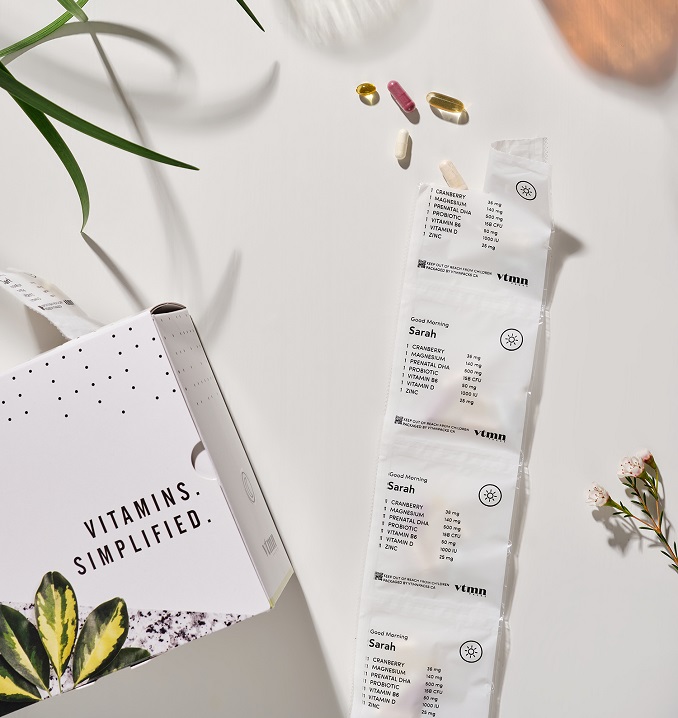 How does your business make money? How does it work?
VTMN Packs is a subscription service. Based on your order the prices vary as each supplement is priced individually for the month. Our flexible subscription model provides customers with the peace of mind knowing that their vitamins will show up at their door every month while providing the option to delay or pause your delivery at any time.
A very unique aspect about our business is that we work with reputable Canadian supplement brands that people already know and love and we work hard with our vendors to secure the best possible prices and pass those along to our consumers.
Our customers enjoy being able to try out different supplements for a month at a time without having to commit to purchasing a whole bottle which may just end up sitting unused.
Where in the city can we find your profession?
We are a direct-to-customer e-commerce business based out of Toronto and offer shipping across Canada.
What is the best question a prospective customer could ask a member of your profession when comparing services? Give the answer as well.
Q: How do I know what vitamins are good?
A: The most important advice about supplements is that they should be considered an extension to an already healthy diet. When choosing a supplement, the most important thing is to focus on quality. It's essential to always read the label! Look for supplements in their activated and most absorbable forms, choose products that are free from artificial dyes and fillers, where possible, choose capsules over tablets and look for products that are non-GMO and that are third party tested for quality and purity. If you don't know what you're looking for, reach out to someone that does!
Holistic pharmacists, naturopaths, dieticians and nutritionists all have specialized training in this field and can help guide you in the right direction.
With so many choices out there when it comes to supplements, Canadians need a voice they can trust and rely on and VTMN Packs is here to be that support for them.
What is the best part about what you do? What is the worst part?
There are so many great things about what we do, but if we had to narrow it down, it would have to be the incredible feedback we get from our customers. It's always so rewarding to hear that we've been able to solve real health problems for so many individuals by helping them stick to their wellness routines, they now have more energy, are sleeping better and overall feel like themselves again.
The most challenging part is that there are a lot of skeptics out there who believe that vitamins are ineffective and don't see the value in premium quality vitamins. Unfortunately, this misconception comes from the fact that most people are simply not taking the right one. The form, dose and ingredients of a supplement makes a huge difference and I am so thankful that I now have a platform to be able to educate and inform these consumers.
What is your favourite joke about your own profession?
I have two, but they are pretty cheesy!
What's the best vitamin for friendship? B1
What's a Canadian's favourite vitamin? Eh
Where can we follow you?
PAY IT FORWARD: What is another local business that you love?
There are so many amazing local Canadian businesses, it's hard to name just one! I'll give a shout-out to InspiredGo though as share a similar mission – to simplify healthy eating by delivering delicious salads right to your door!