A dynamic and innovative business by the name of Staffy has emerged in Toronto, challenging the traditional staffing agency model. Staffy has created a unique digital staffing marketplace, a platform that is transforming the way healthcare providers operate but also making a profound impact on the lives of patients. By focusing on ensuring every open shift is filled with qualified professionals, Staffy addresses the pressing staffing challenges that have long plagued the Canadian healthcare landscape. We spoke to CEO Peter Faist to learn more about Staffy and what the future holds for our healthcare system.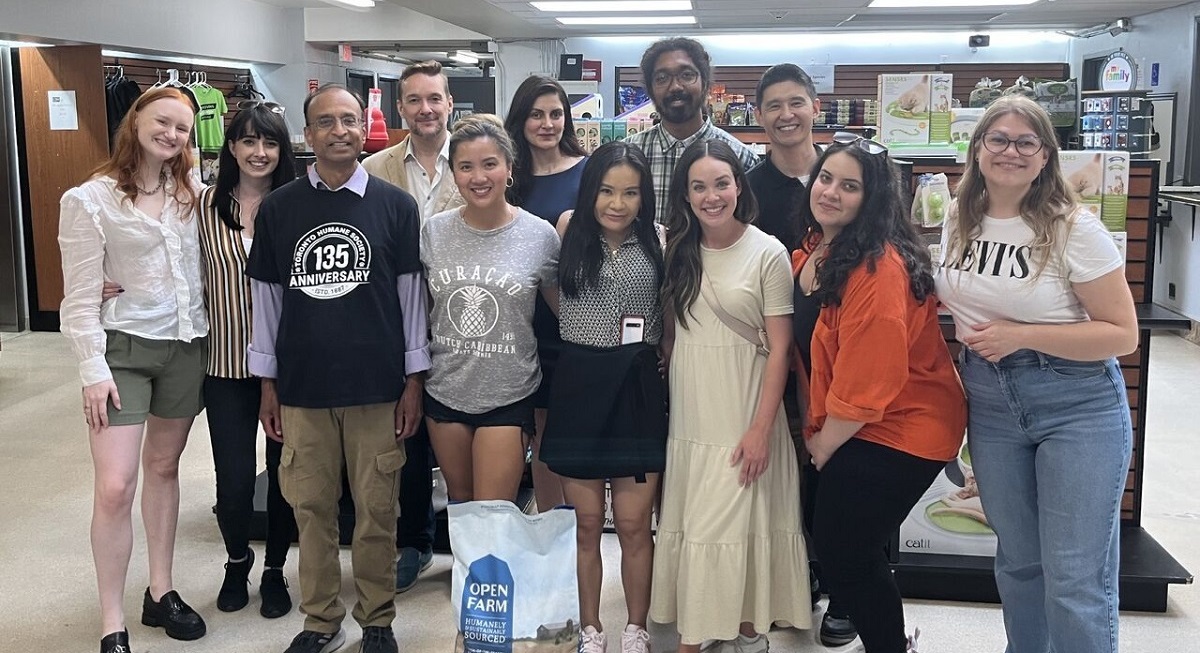 What is your business called and what does it do?
My business is called Staffy. It is a digital staffing marketplace for healthcare in North America, leveraging technology to ensure quality patient care by filling every open shift and addressing the staffing challenges within Canada's healthcare system.
What made you want to do this work?
Canada's healthcare system is currently crippled by staffing shortages, and this has serious implications. Through Staffy, our goal is to ensure healthcare organizations have appropriate staffing levels to reduce burnout among healthcare workers, increase access to timely healthcare for Canadians, and support the delivery of quality patient care.
What problem did you want to solve with the business?
I initially launched Staffy in 2015 as a technology-driven solution to the high absenteeism in Toronto's hospitality industry. As a food enthusiast with culinary training and experience in technology and security, this was a natural combination of my passions. However, once the pandemic hit in 2020, many restaurants had to close down and as a result, there were no shifts to fill. With many restaurant staff eager for work, I contacted clients to see where they needed staffing support. Long-term care homes that initially used Staffy to fill positions in their kitchen responded in need of hospitality workers to fill odd jobs and positions. We then opened Staffy's platform to healthcare workers such as personal support workers and registered nurses to fill the gap that many healthcare facilities were experiencing. Once vaccine clinics started to roll out, healthcare networks began calling on us to connect them with qualified workers to run the clinics. After the rollout, Staffy began deploying qualified healthcare workers into the overburdened hospital system. We continue to grow today as a workforce optimization tool for healthcare providers, enabling facilities to close the gap in their staffing needs.
Who are your clientele/demographics?
As a platform, there are two sides to our clientele – healthcare organizations, including hospitals, long-term care, retirement homes, and home care agencies who have open shifts they need to fill with qualified healthcare workers, and healthcare workers looking to pick up extra shifts, from registered nurses (RNs) to personal support workers (PSWs). Our role is to connect the two sides.
How does your business make money? How does it work?
Healthcare workers can access and use Staffy for free to find open shifts for them to pick up. However, we charge healthcare organizations a small fee for connecting them with qualified workers. Our team carries out extensive vetting and credential management before accepting qualified workers onto our platforms, so healthcare organizations are confident they are connecting with workers who meet their standards and have the skillsets necessary to fill their open shifts.
Where in the city can we find your profession?
While we started in Ontario and have the greatest presence there, we have since expanded across Canada – there is a need to fill open healthcare worker shifts across the country, so we're supporting healthcare organizations in filling that gap.
What is the best question a prospective customer could ask a member of your profession when comparing services? Give the answer as well.
Credential management is of the utmost importance to healthcare organizations, so understanding the most efficient and effective way to verify healthcare workers' credentials and experience is crucial.
At Staffy, we pride ourselves on having some of the most celebrated workers in the industry. To maintain these high standards, we have a thorough vetting process before healthcare workers can access the available shifts on our marketplace by utilizing our own healthcare-specific credential management solution that we have developed in-house.
What is the best part about what you do? What is the worst part?
The best part for me is setting up healthcare workers and organizations for success and working with a team who are equally passionate about what we do.
In terms of the worst part, I think there are a lot of misconceptions around our staffing model and we often get mistaken for a traditional nursing agency. When Staffy pivoted to healthcare staffing, we took a look at the current staffing agency model and knew there was a better way – organizations were being overcharged and talent was being underpaid. Through our model, healthcare organizations receive access to fully vetted, qualified talent at fair prices, while talent can set their own rates reflecting their skills and experience. We, in turn, earn a small transaction fee for our vetting service and for creating these connections.
Where can we follow you?
You can check out our website, and follow us on LinkedIn, Facebook, Instagram and Threads.
PAY IT FORWARD: What is another local business that you love?
The Toronto Humane Society has always been near and dear to my heart. Being an animal lover and having a pet of my own (a dog called Monaco!), I greatly admire the Toronto Humane Society for its unwavering dedication to the welfare of animals in need. This organization has consistently demonstrated a deep commitment to providing shelter, care, and a second chance at life for countless animals in the Toronto area. Moreover, the Toronto Humane Society plays an active role in raising awareness about animal welfare issues and advocating for humane treatment. Their emphasis on education and community outreach programs not only improves the lives of individual animals but also fosters a culture of compassion and responsible pet ownership within the community.