Four Brown Girls (FBG) are back with the second instalment of BLAXPO – a series of lifestyle events connecting BIPOC individuals to equitable and diverse career pathways. This year's kick-off event saw Jully Black as the guest star bringing excitement and energy to the Toronto Marriott City Centre Hotel.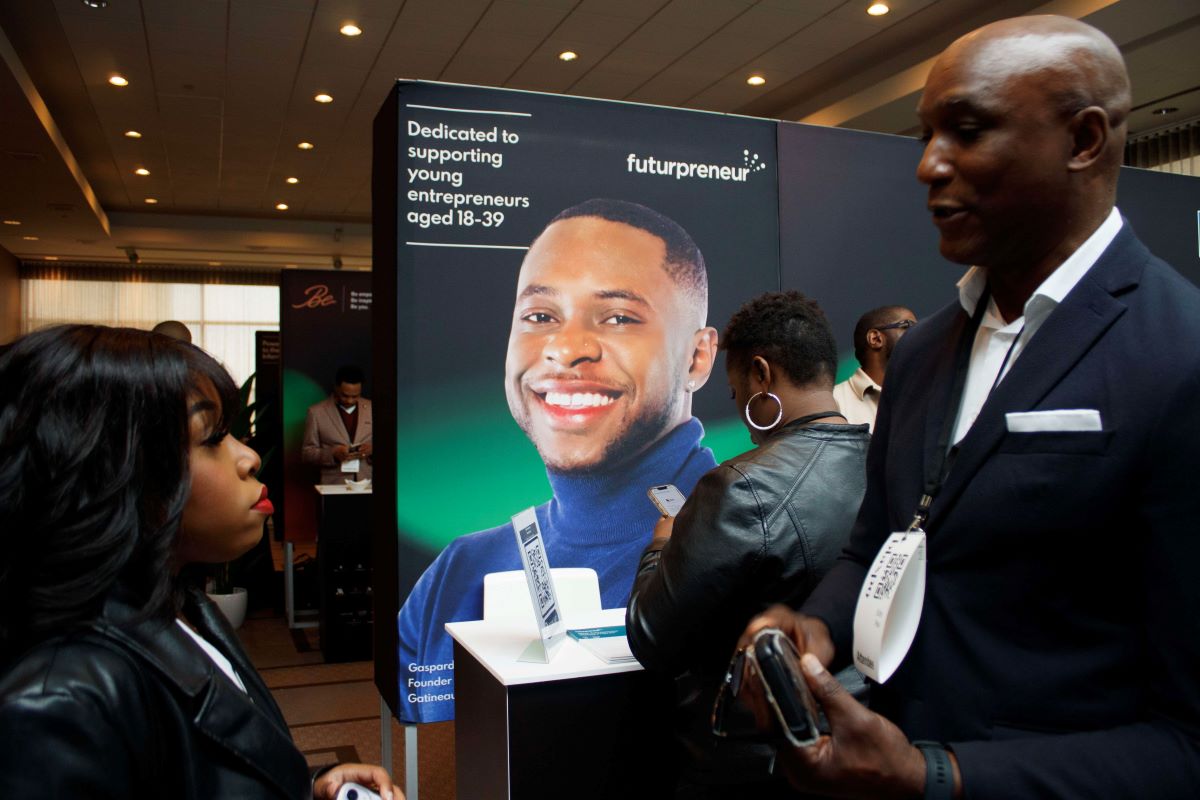 BLAXPO has developed a program which focuses on supporting the voices of BIPOC job seekers within a market laden with discrimination. A recent survey by Statistics Canada highlights the overwhelming figures related to Black job seekers currently in search of gainful employment. Stats Canada reports, "55% of Black individuals have experienced discrimination at work, during job applications, promotions and within the workplace…". With this statistic in mind, it is important to understand the impact BLAXPO and similar programs offer the BIPOC workforce. BLAXPO reframes accessibility and inclusivity within the workforce, encouraging Black and marginalized community members to build their legacy within organizations by fostering safety and job security.
FBG connects the BIPOC job seeking community in Canada with opportunities to network in a variety of fields. Financial insecurity, job security and uncertainty within the economy are why these services and service providers are essential in challenging the status quo of the labour market in Canada for BIPOC job seekers. Co-founder of FBG, Nicole Antoine, emphasizes the significance of BLAXPO as a "welcoming environment for candidates looking to explore culturally aligned career paths". Antoine posits, "[FBG's] commitment extends beyond candidates, we actively collaborate with companies on their journey towards greater diversity and inclusion".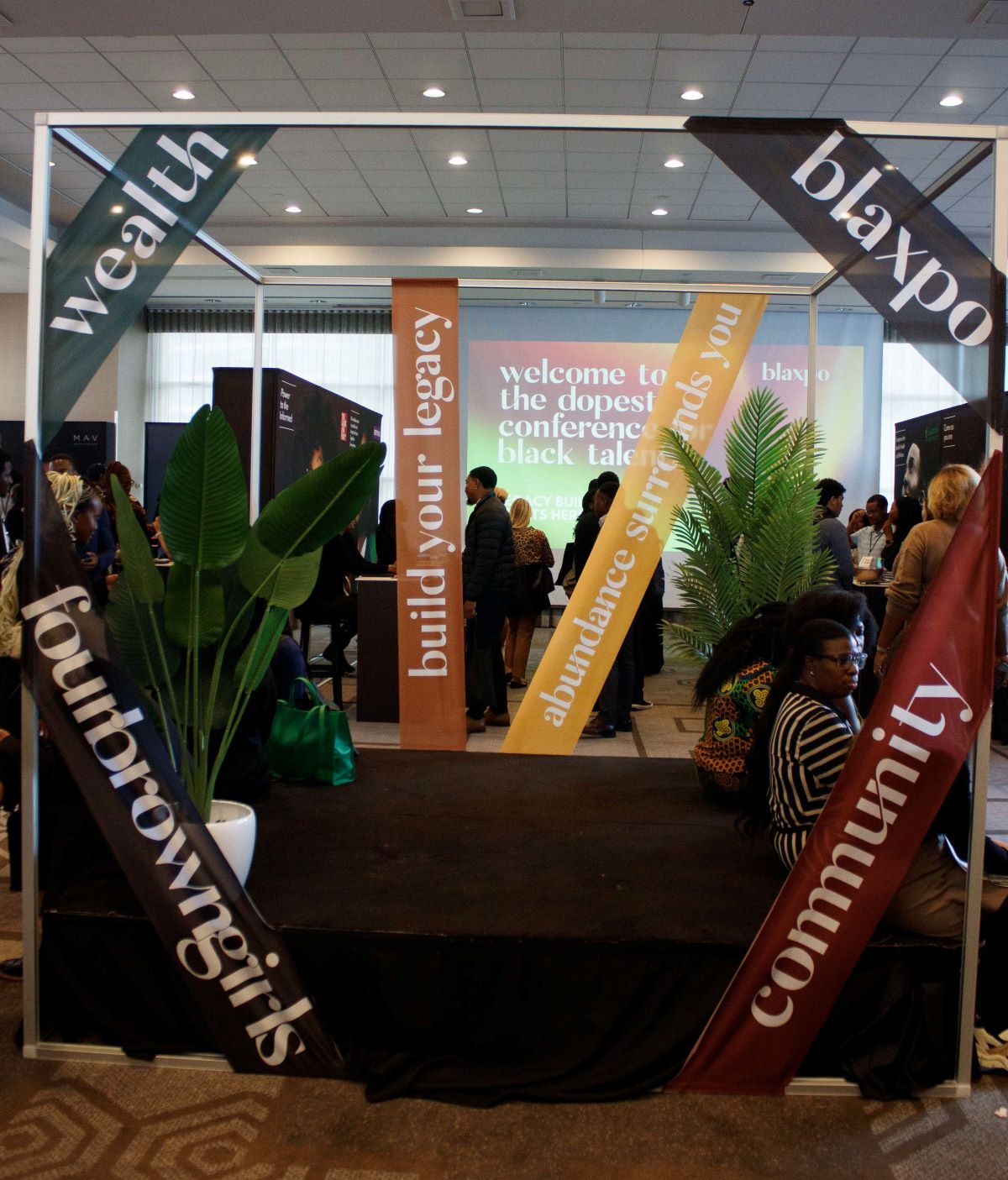 A lasting connection is formed initially through the one-day career fair event; attendees and interested individuals can then foster relationships with prospective employers by utilizing FBG's online platform, seen as a "virtual space [which] perpetuates the impact of BLAXPO". BLAXPO caters to a multitude of career stages and encourages networking through various means through in-person events and virtual spaces. Using a similar concept to speed dating for the second year in a row, BLAXPO offered a speed networking event which many attendees likened to adding elements of "comfort, connectivity and trust" to the already engaging experience. Professional headshots were offered by Allianz; this seemed to be one of the most interactive vendors. Time slots for headshots filled up quickly according to Allianz spokesperson, Nancy Dorvil. Dorvil was serving confidence and kindness in a well-tailored vibrant green suit and coiffed locs. Her energy reflected a synergy within BLAXPO. Regardless of where one turned, there was conversation, laughter and a feeling of ease; this is not the typical energy when engaging with prospective employers as a Black individual attending career fairs in Toronto.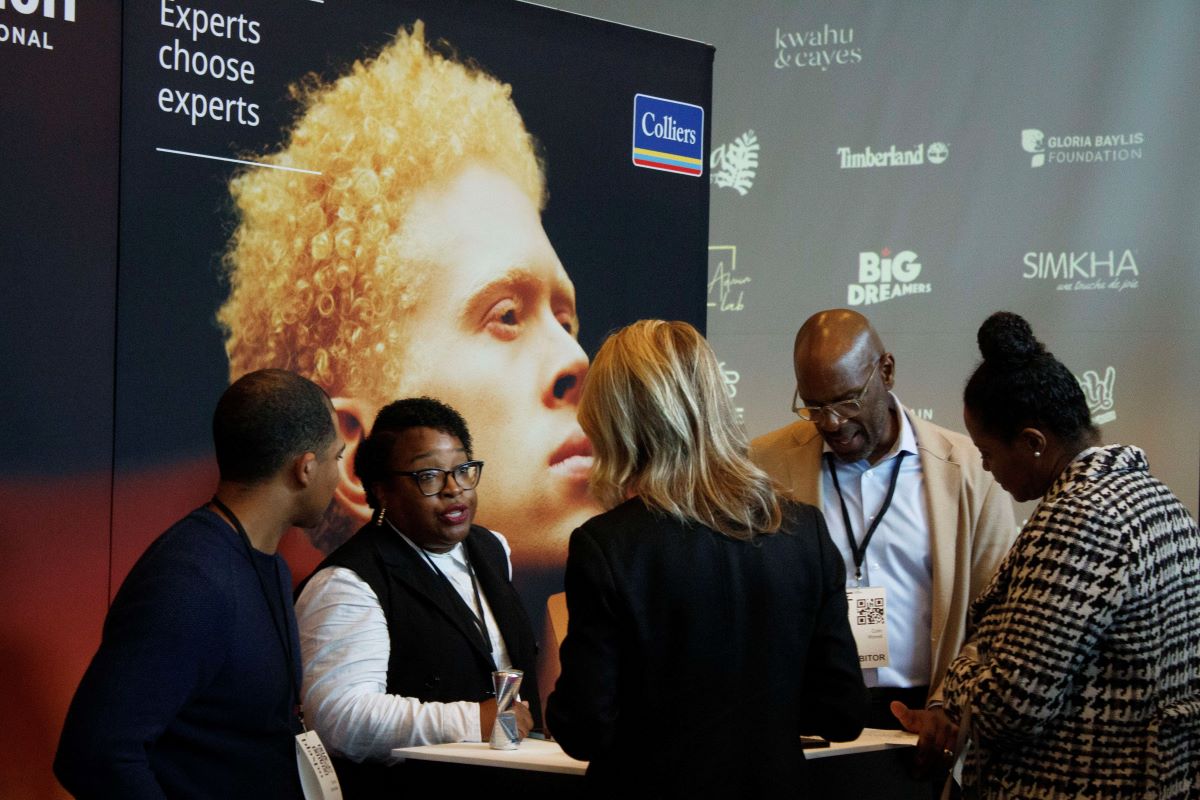 The fashion, hairstyles and energy of the crowd of attendees and vendors was refreshing. Natural and protective styles were on full display. Weaves, box braids, locs and fros – natural and protective hair styled to perfection. Black folks were dressed to the nines in what can only be described as self-reflective business casual to formal attire. Clean sneakers, colourful shoes, textures and patterns galore. The space was brightly lit with a mixture of hair and fashion choices, which shone brighter with the glaring confidence of each attendee. It was truly impressive.
BLAXPO offered many interactive features including live podcasts related to quiet quitting, building a legacy and developing connections over competition. There were opportunities for attendees to review and edit their existing resumes and speak directly with exhibitors including CN Railways, KPMG, Air Canada, Manulife and Moneris. A variety of exhibitors from different sectors were in attendance and many of the conversations taking place were around developing transformative mindsets – which coincidentally was the name of Dr. Dori Tunstall's live podcast. Attendees were also privy to relax in the wellness pods or utilize this year's newest feature, the Confessional Booth – where they could spill tea on takeaways of their overall experience.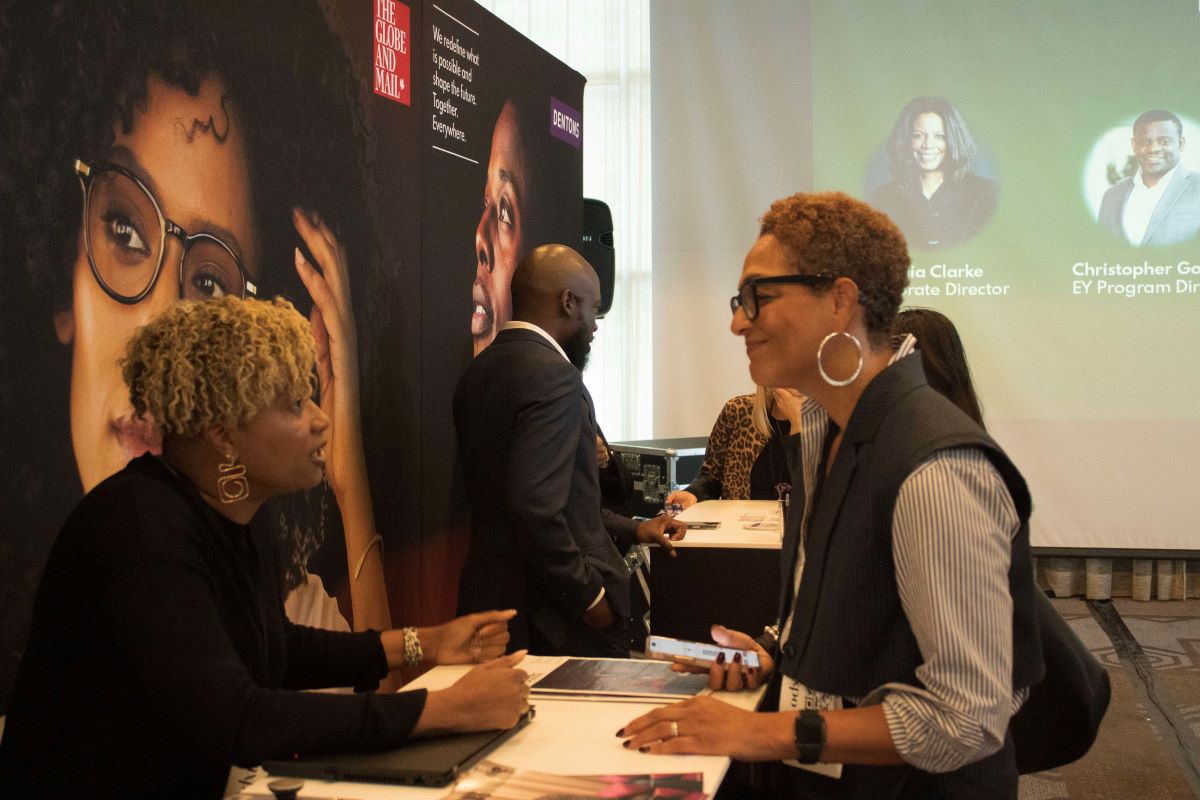 Four Brown Girls was founded in 2015 as a not-for-profit event management facilitation organization. Their goal was to establish "safe digital and physical spaces for Black individuals". FBG is a leading Canadian organization in non-profit event management fostering massive change, social innovation and activism in a market where little effort and attention has been shown toward marginalized Canadian job seekers. The progressive nature of this event is encouraging and exciting to watch. Inclusivity and access to equitable career options in a plethora of sectors means more diversity and overall change in access to wealth, breaking generational curses and building lasting legacies in the Black community.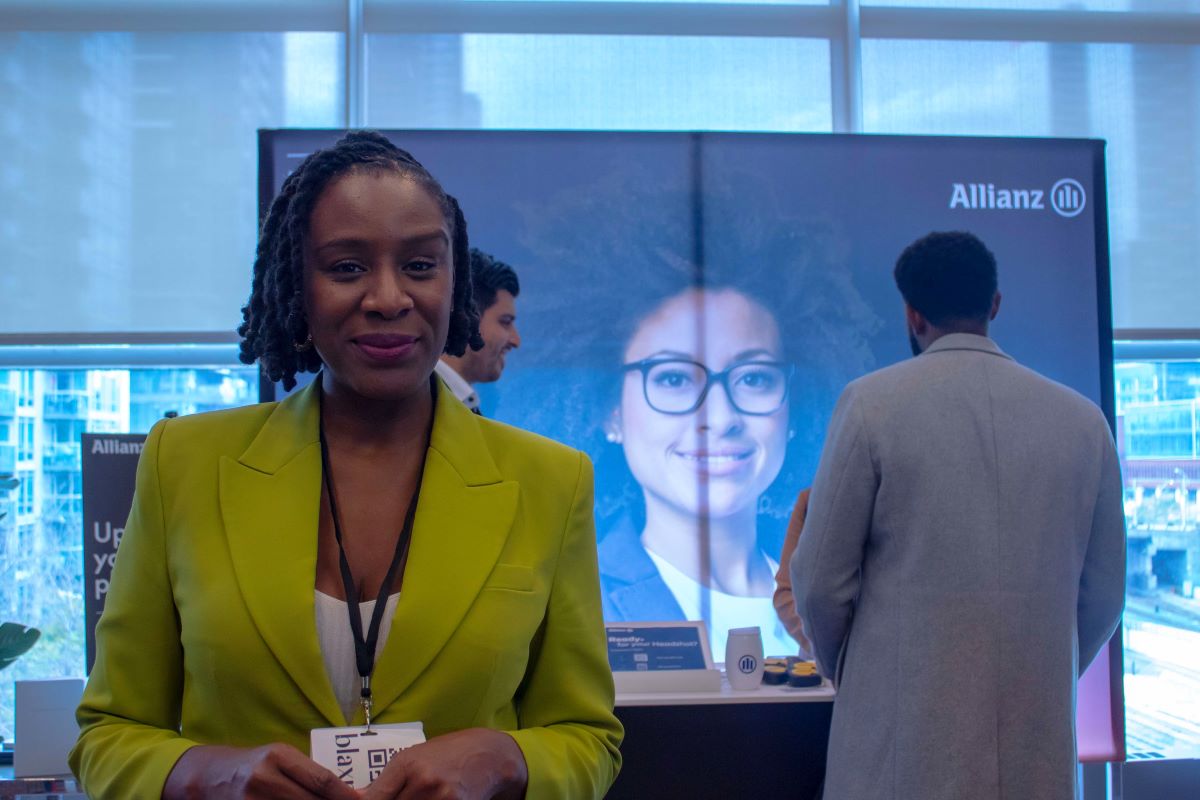 FBG continues to challenge social norms and has reframed how Canadians who often feel powerless understand and interact with potential employers. The power dynamic has shifted within this space; both employers and potential employees communicate from a space of trust and community making it easier to develop authentic connections. BLAXPO's slogan, Build Your Legacy, encourages exhibitors to support this form of social change and attendees to know this change is possible and attainable.