Embrace the holiday spirit with Pilot Coffee Roasters' Mulled Coffee, a meticulously crafted blend that transforms premium beans into a festive symphony. Infused with seasonal herbs and spices, this aromatic brew captures the essence of the season. Ideal for a lively brunch or a cosy evening, its rich flavours elevate warmth and merriment. Each sip tells a story of tradition and celebration, inviting you to savour the intricate dance of spices. Whether shared at a festive gathering or enjoyed in solitude, this Mulled Coffee ensures a sensory journey, a delightful escape into the heart of the holidays.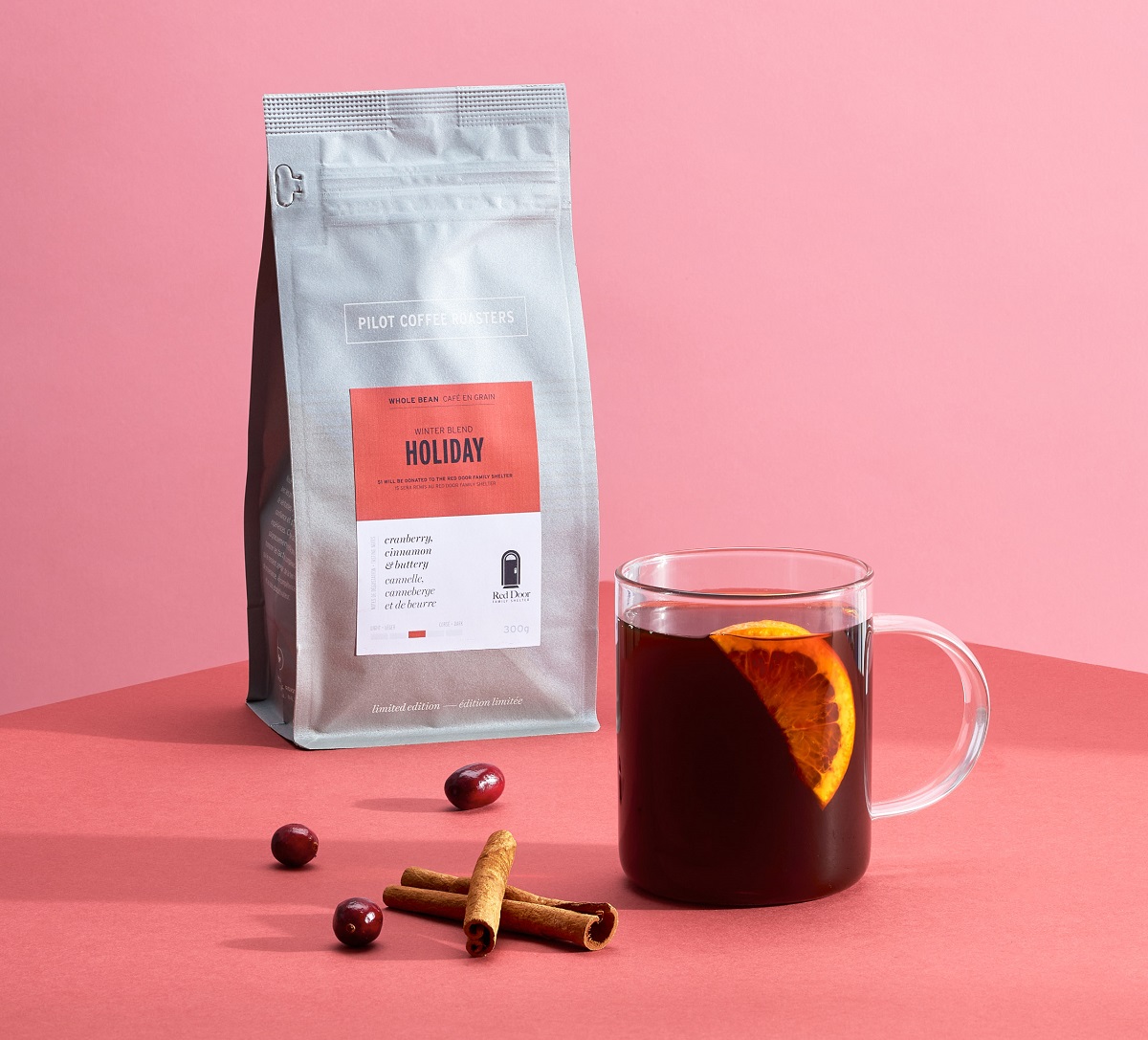 Mulled Coffee
Ingredients:
30g Holiday Winter Blend – medium grind
480g filtered water – 30s off boil
French Press
2-star anise
4 whole cloves
6 allspice
60g Grand Marnier
2 orange slices
2 cinnamon sticks
Directions:
Add coffee to French Press, pour 60g of water, set for 30 seconds. Add star anise, cloves, allspice, and remaining water. Pour evenly over grinds, set for 4 minutes. Gently stir the crust that has formed and scoop out any grinds that haven't settled to the bottom. Set for 5 minutes. Plunge down just past the surface of the brew and gently pour into serving cups. Add Grand Marnier, garnish with orange slice and cinnamon stick.