On July 3rd, Steam Whistle Brewing hosted a party to celebrate the opening night of its Collage Art Show. Artists, collectors and all-round art enthusiasts gathered to celebrate collage art. Steam Whistle hosts eleven art shows annually. Throughout the month of July, Steam Whistle Brewing will showcase works by eight local collage artists.
Recently, collage art has made a reappearance in the art community. Of the many submissions Steam Whistle received for their art show, collage was an overarching theme. The July Art Show brought groups of collage artists together. The works showcased were by Laura Clayton, Mel Coleman, Victoria Alstein, Lloyd Arbour, and artists from the "Group of 7 Billion": Drew Taylor, Sean Gadoury, Caitlin Eady and Victoria Iles.
Steam Whistle is a proud supporter of local creative talent. Unlike most gallery spaces, Steam Whistle does not charge artists a showing fee or acquire commission from works sold. As an alternative, at the close of each Steam Whistle art show, a piece selected by the showcasing artist is donated to Steam Whistle's permanent collection. This leaves Steam Whistle with an interesting and eclectic assortment of art.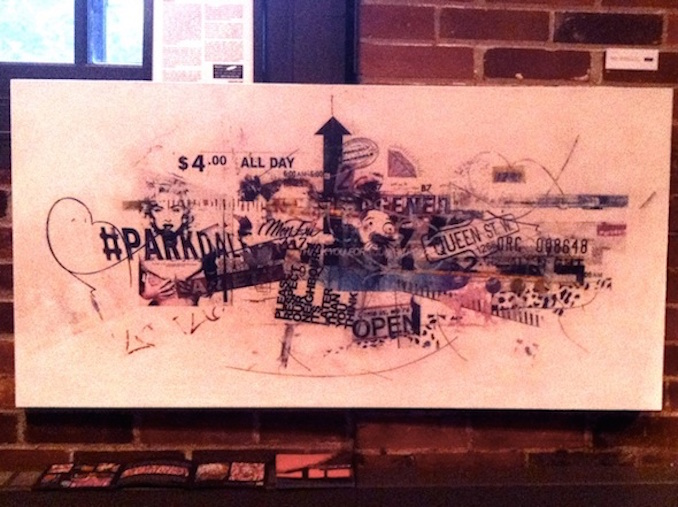 You can go see Steam Whistle's July Art Show free, from Monday-Thursday, 12pm-6pm; Friday-Saturday; 11am-6pm; and Sunday, 11am-5pm. The Steam Whistle Brewing building is located at 255 Bremner Blvd (south of the CN Tower).