When you think of Canada, you may think of hockey and beer. In Toronto that would equate to The Maple Leafs and Steam Whistle Brew. So for our first must see in Toronto we are introducing you to The Steam Whistle Brewery which is conveniently located close to the home of the Leafs, The Air Canada Centre, and the home of the Jays, The Rogers Centre, at the old John Street Roundhouse in downtown Toronto. The John Street Roundhouse is a roundhouse station used for trains, as part of CN Rail, from early 1900s until it was last used for this purpose in 1986. The location was then renovated and is now home to the Toronto Railway Heritage Centre and of course, Steam Whistle Brewery. Steam Whistle produces a premium pilsner lager that consists of only 4 ingredients: spring water from Caledon; hops from Germany; two-row barley; and yeast. The beer is brewed in Toronto and packaged in a very distinct green bottle with non-twist caps. I met up with one of their reps, Matthew Weed, to ask him a few questions.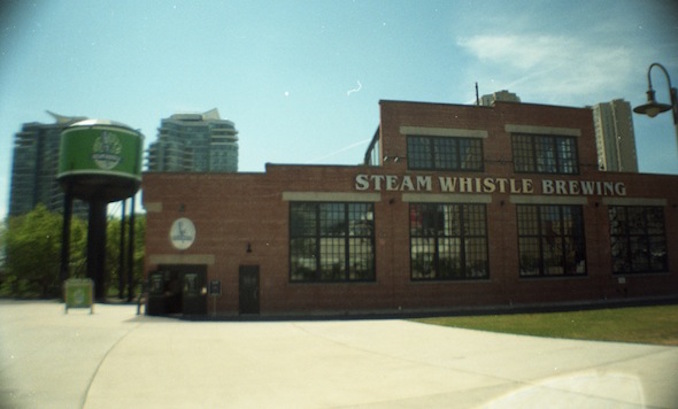 What can one expect to see when visiting the Brewery? 
The brewery is great to visit for a sample and a tour around.
We have all of our custom Steam Whistle merchandise as well as the freshest beer around!
When is the best time to come visit and why? 
We are open for tours between 12-6 Monday to Wednesday, 11-6 Friday Saturday and 11-5 on Sundays. Come early if you want a tour on the weekends though as they sell out fast! Other great times to visit are during our regular Art Shows, Steam Whistle Unsigned Concerts, and parties like Oktoberfest! Keep an eye on our website as they happen all throughout the year.
Any kinda deals with local businesses or sports? 
Free samples of beer before the Jay's game? Best deal in town!
Why is Steam Whistle Toronto's Beer?
I think Toronto has really embraced Steam Whistle because it is something locally made and without compromise. The quality is something they can be proud of. The Brewery is also right in the literal and figurative heart of the city, and with it's deep connections in the musical, artistic and cultural fabric of the city, it is a natural fit in your hand at a show at the Horseshoe in February or on the back patio at the Cadillac in July.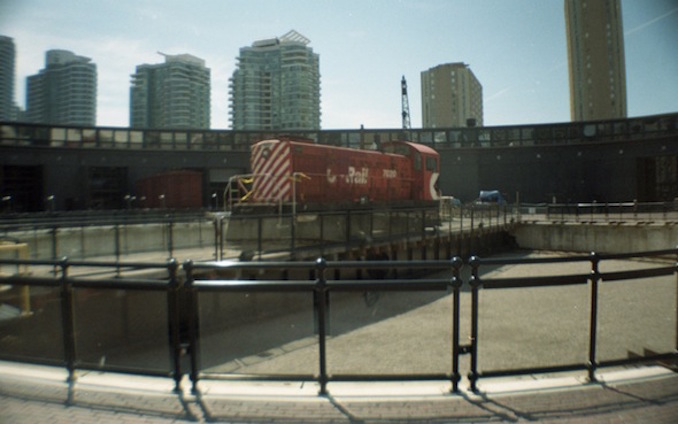 To keep up with events at the brewery, visit their website.