Fight To End Cancer (FTEC) is a local charity I have been happy to support for several years now. What began as a single annual charity boxing match, has now exploded to include year-round programming that further fundraises for FTEC's main benefactor, the Princess Margaret Cancer Foundation.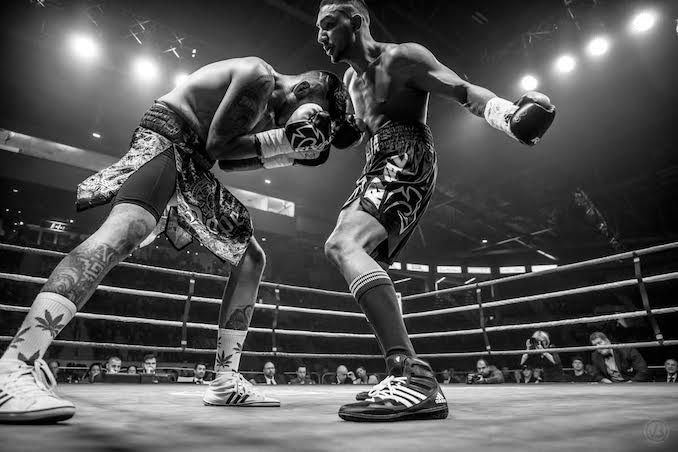 Through the main event in May, and the year-long fundraising efforts, FTEC has now donated over $1 million!
The organization was founded by Jennifer Huggins, a boxing gym owner and an international boxing referee. Though her efforts, the efforts of her partner Virgil and the incredibly supportive ambassadors, sponsors and volunteers worldwide, the organization continues to grow and remains one of the most exciting charitable organizations in Toronto.
The latest event to support FTEC is the Fight to End Cancer art show, a photography and art exhibit taking place during the month of May 2019, with all proceeds going to Fight To End Cancer.
There will also be a gallery event on May 7th. On the event night, there will be over 200 FTEC Family, Friends and media, the public is also encouraged to come and bring a few friends. The featured artists will have the opportunity to talk about their work at the event.
Are you an artist looking to support a great cause?
Artist Submission Process:
Photo and painting submissions may be FTEC related images and/or your own work that best represents your individual creative style
-(1) to (4) images: .jpeg format
-Short Bio of yourself and names of images submitted
Submission Deadline: Feb. 22, 2019 at 5:00 pm
Submit Via Email to – pr@fighttoendcancer.com
Submissions will be selected by March 1, 2019. If your image/piece is selected, we will require a high res version along with an image name/description. You will have a choice of us displaying your print (mounted on foam core) or supplying us with the final image the way you would like it displayed (at your own cost). The space allows for approx. 30 pieces, so we will be working to display and sell the remain images on the website. Items sold on event night will remain in the gallery until May, 31, 2019.
***
On top of the Fight to End Cancer Art Show, the 2019 main event is nearly sold out. More information and tickets available at: www.fighttoendcancer.com.