Old Shoe Stores have a certain charm about them. As more and more of our local businesses fall to international corporations and online shopping, it is nice to remember the aesthetic of a homegrown retail shop.
One of my favourite galleries of photos that I have previously put together and posted was the one on historic Toronto storefronts. Since posting it, I have often looked for follow-up ideas that single out a specific type of business. So, during my latest trip to the Toronto Archives, I discovered a ton of pics of old shoe stores and gathered them together for this latest curated collection.
The first photo is actually from Goderich, Ontario but I included it anyway as it is the oldest image of a shoe store I found and a very interesting one as well. Enjoy!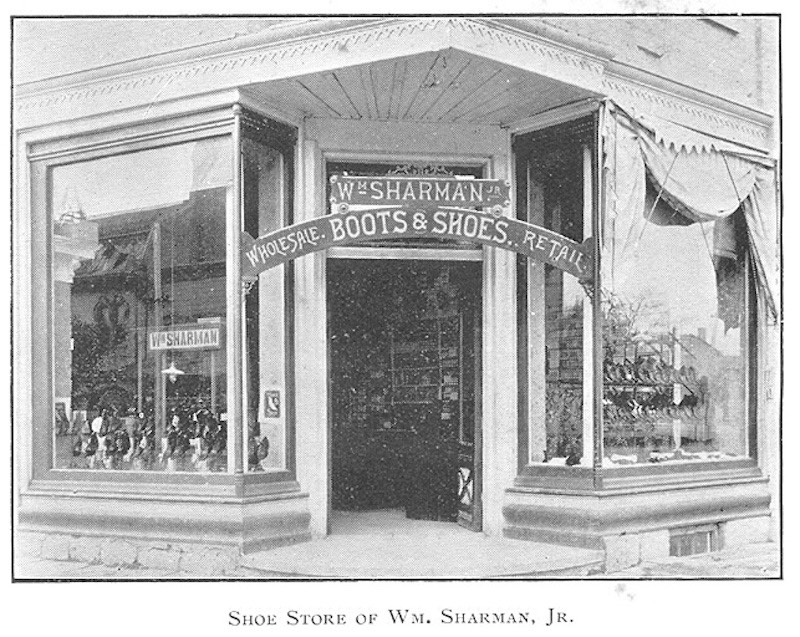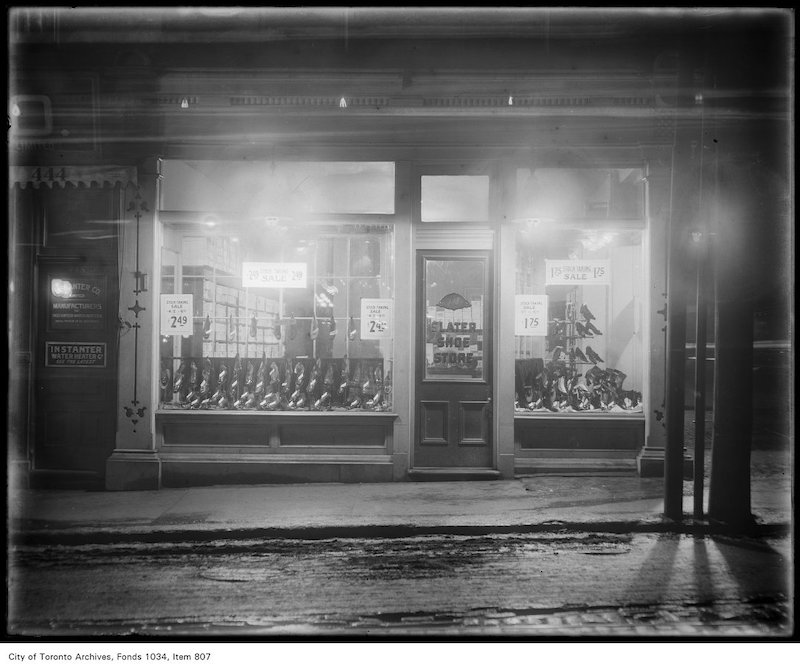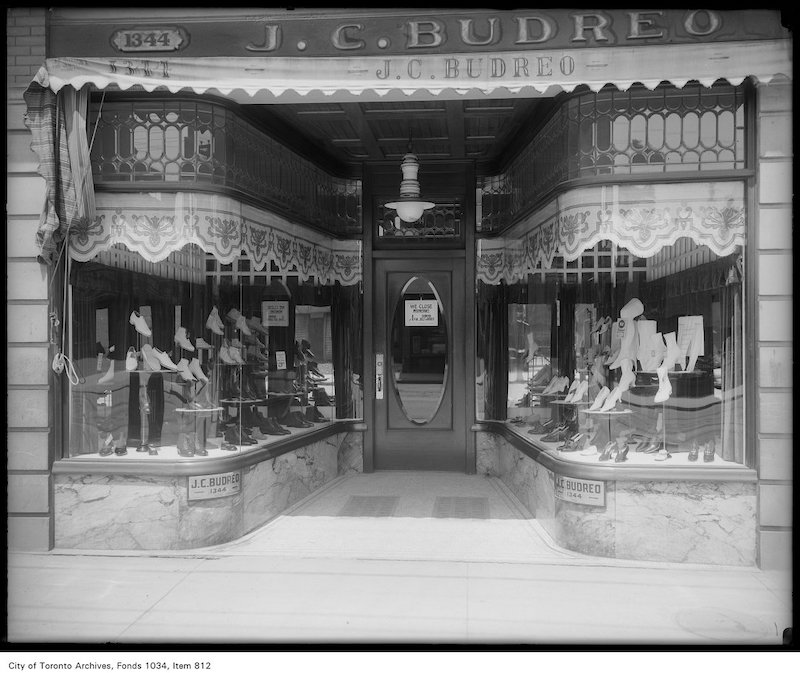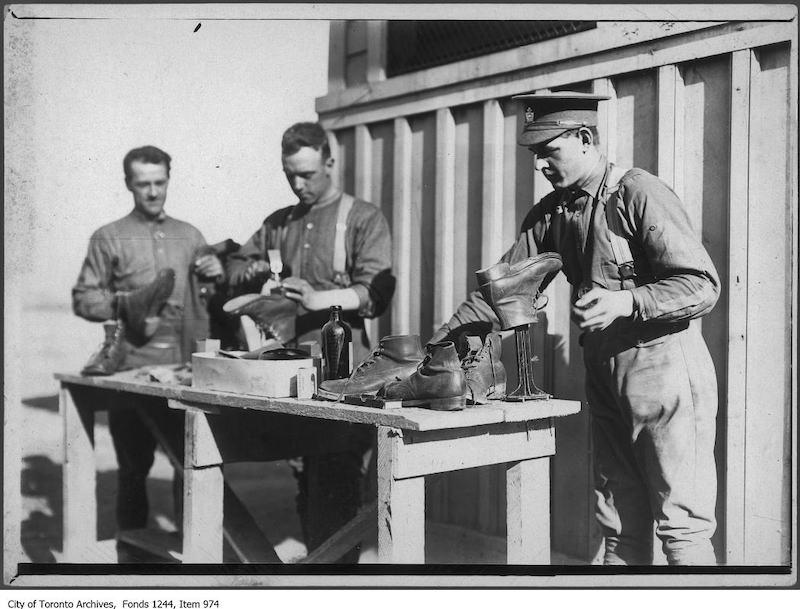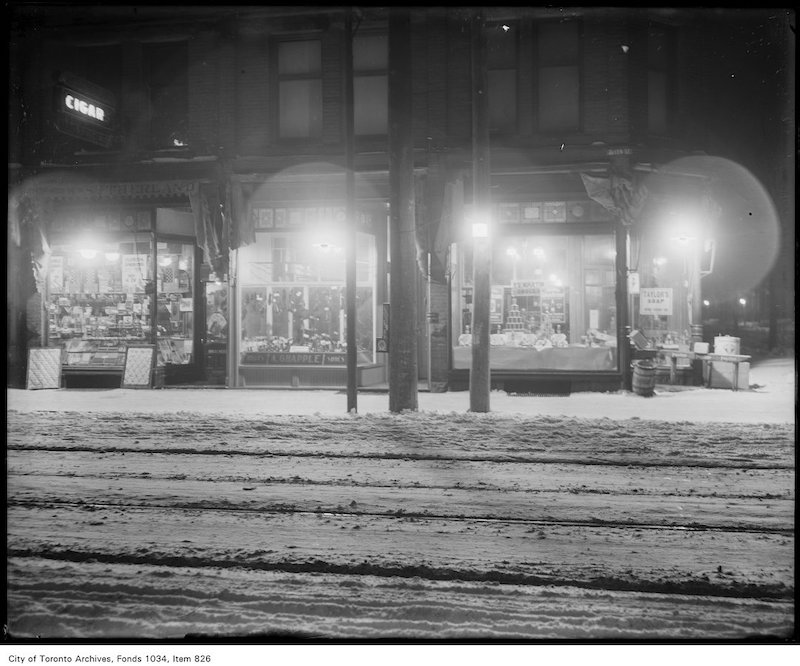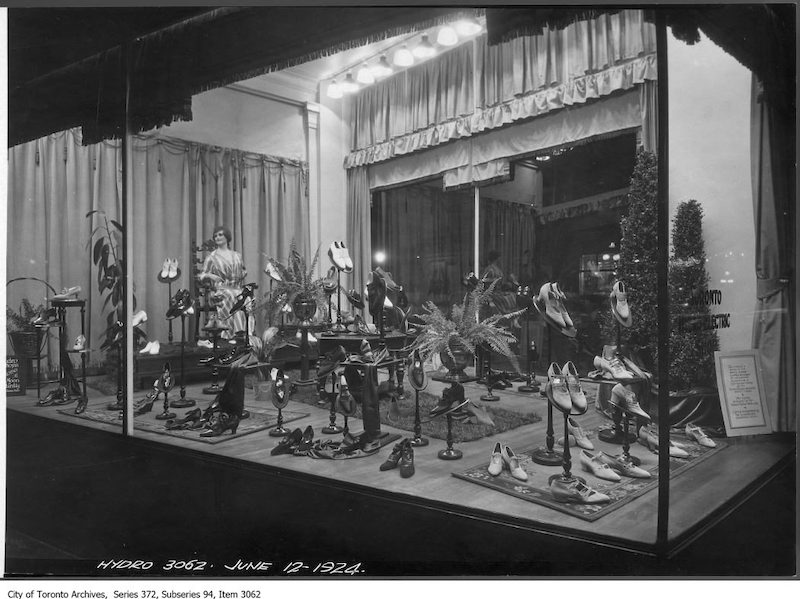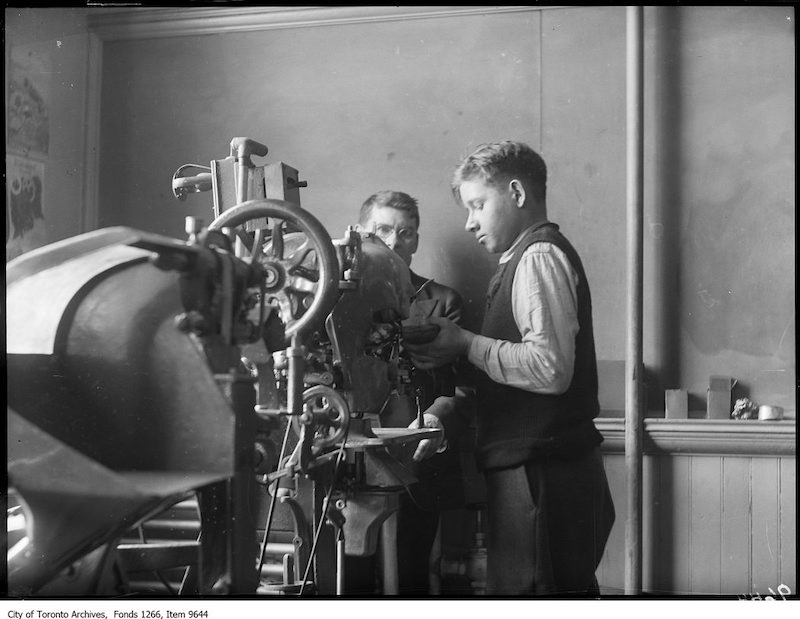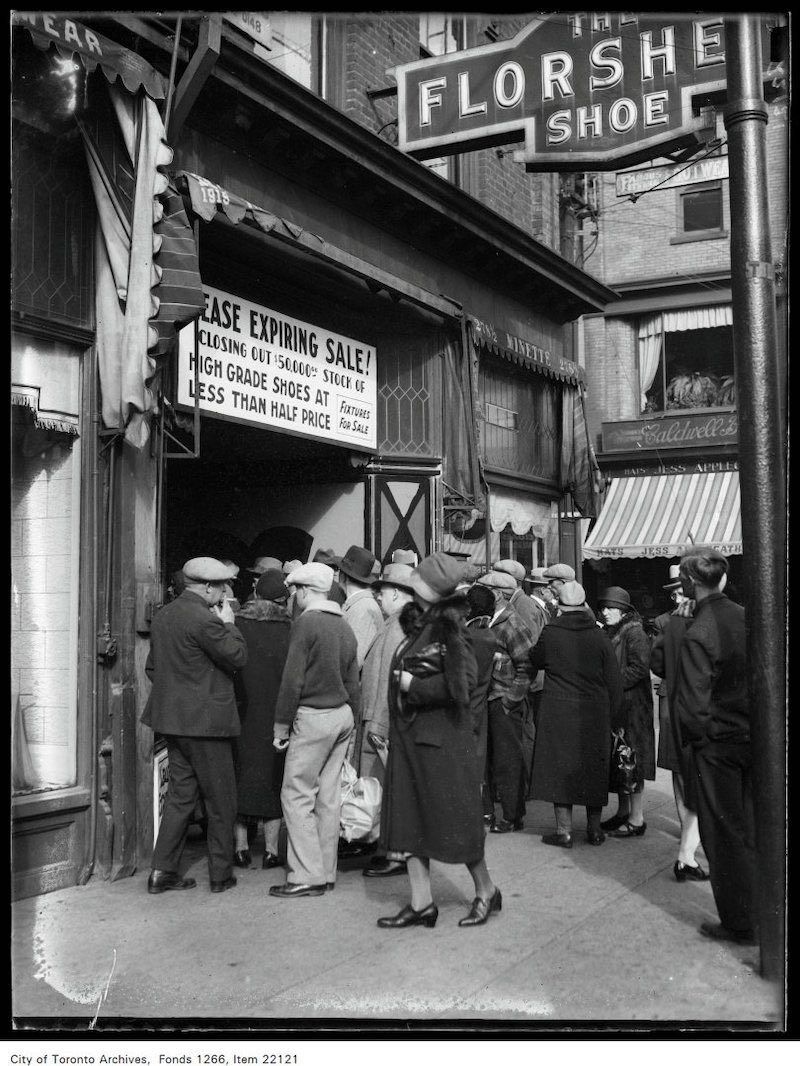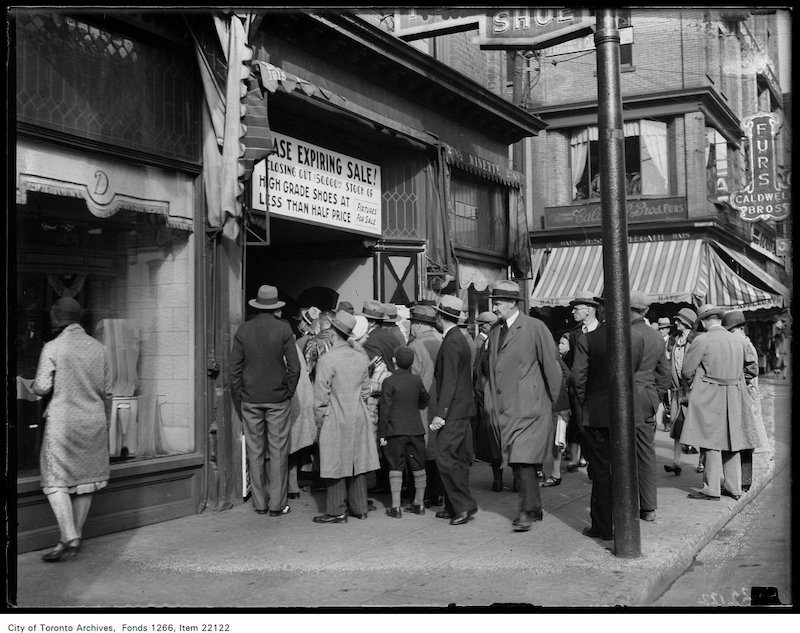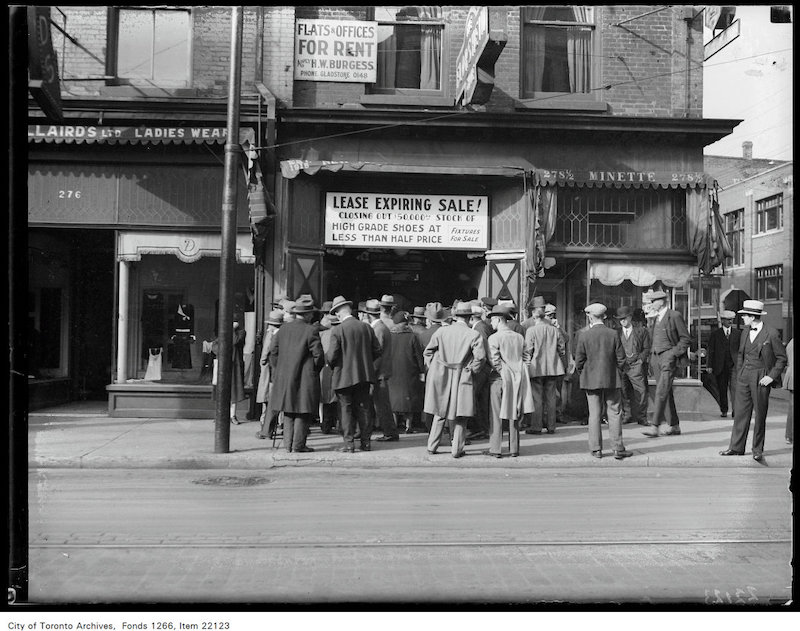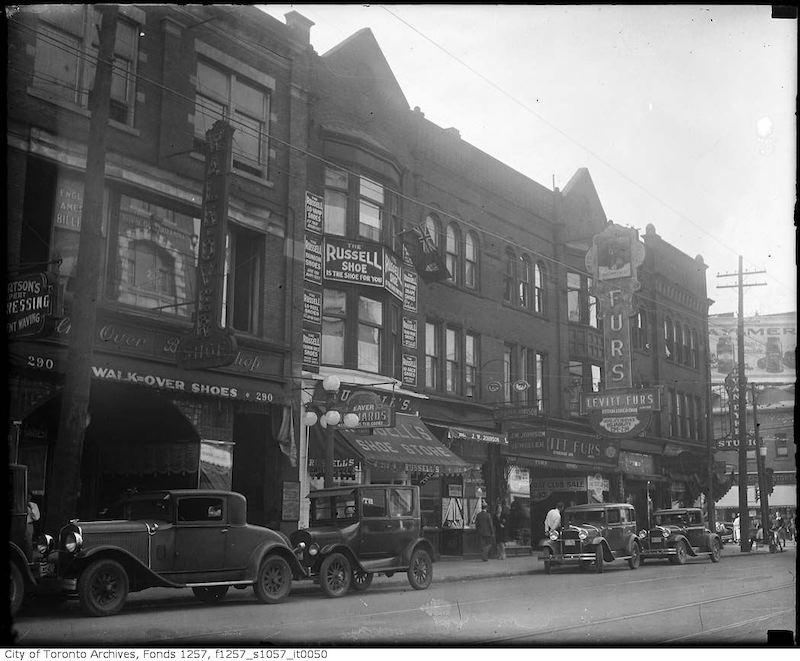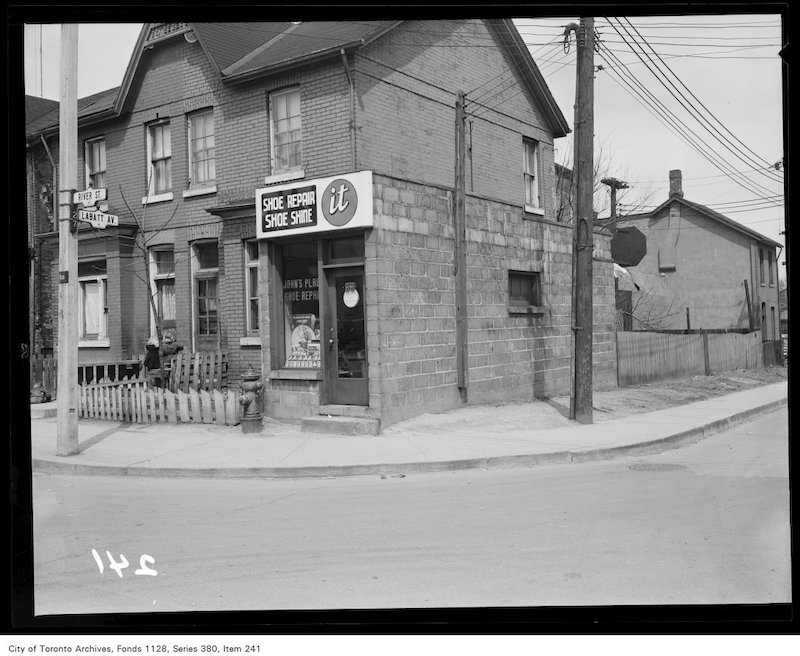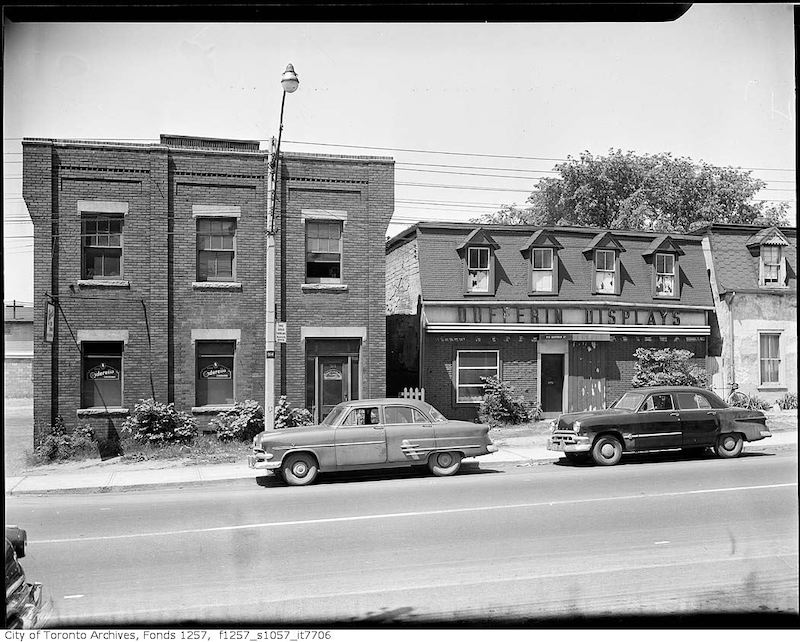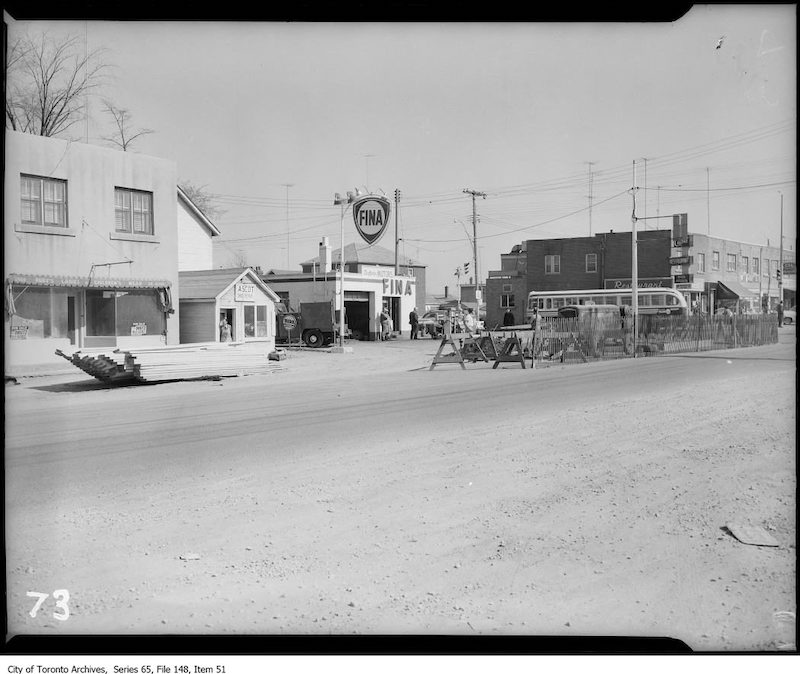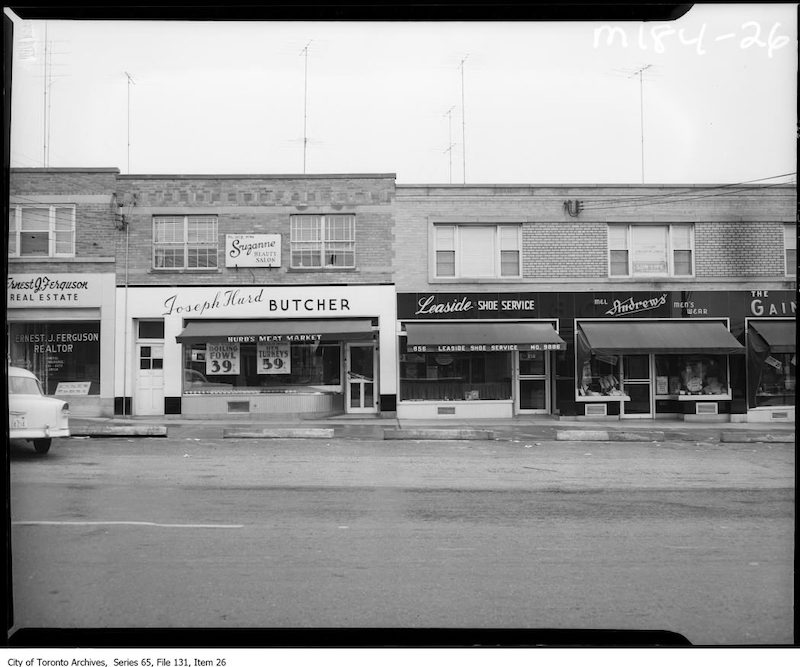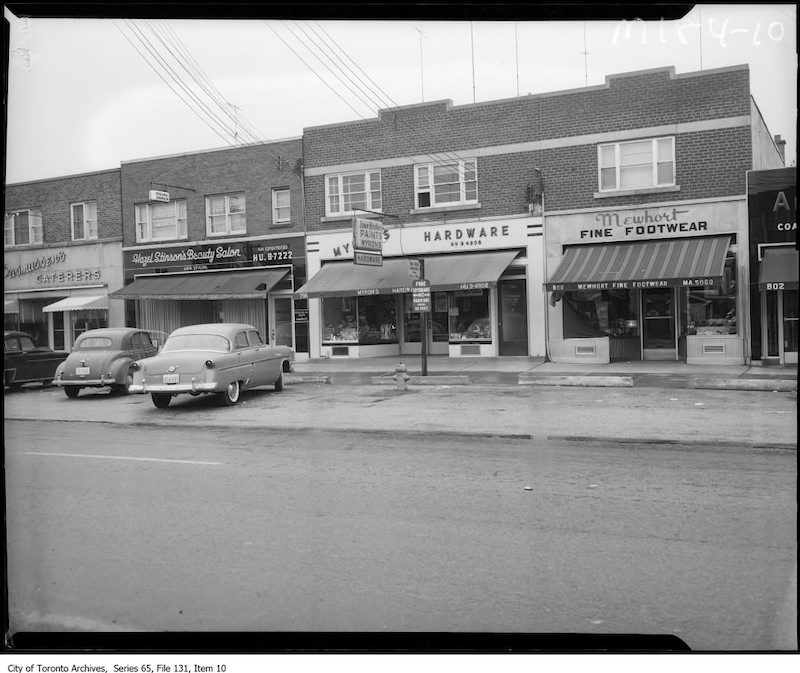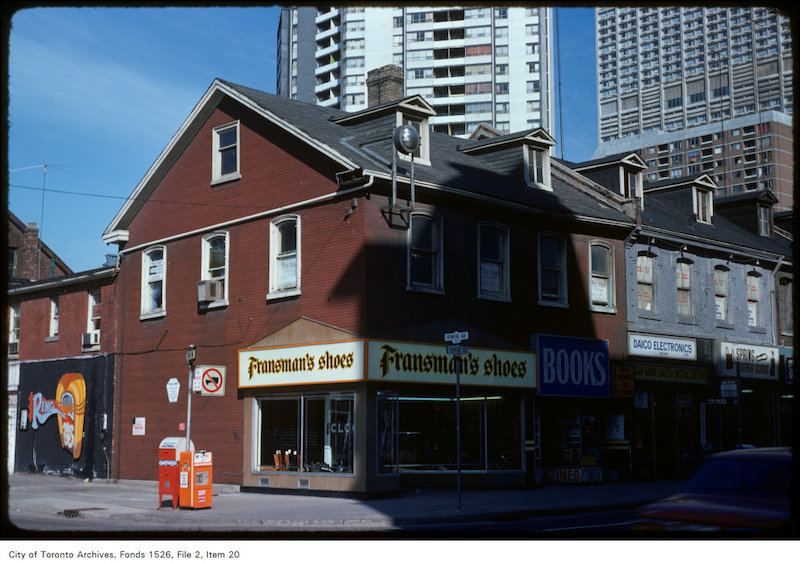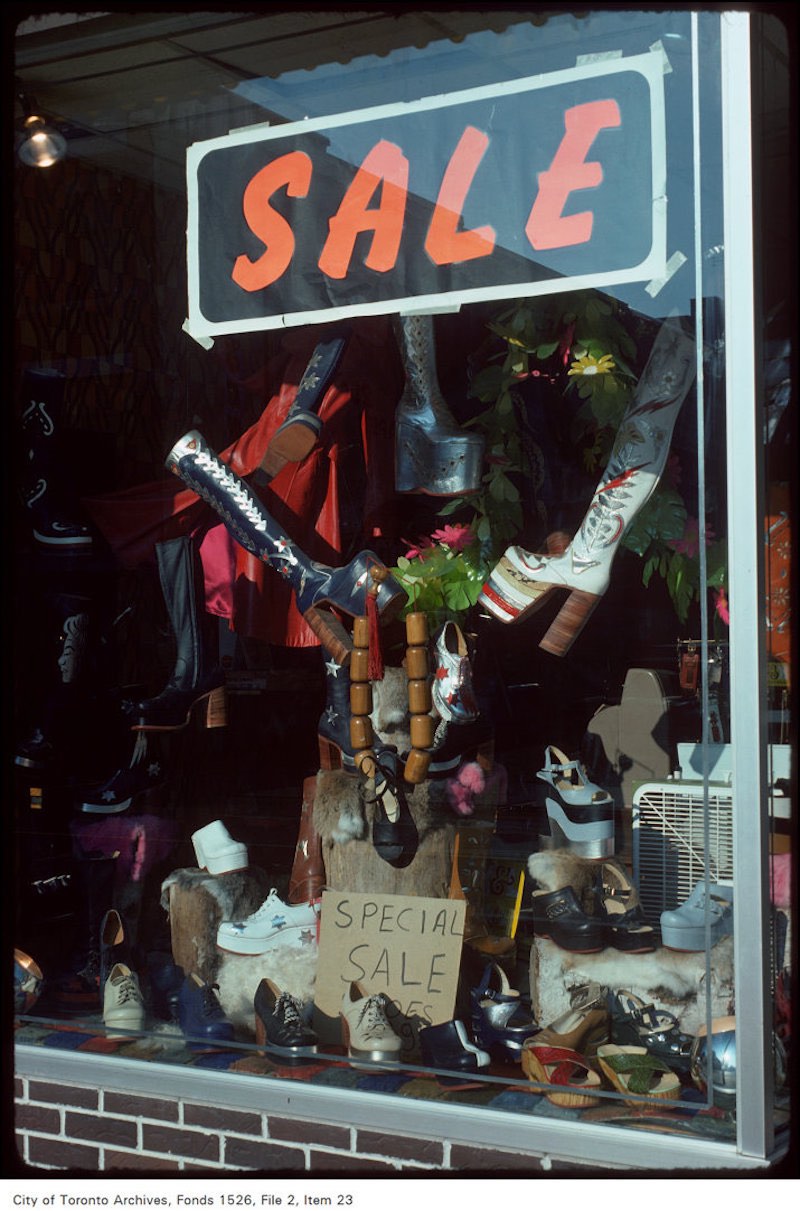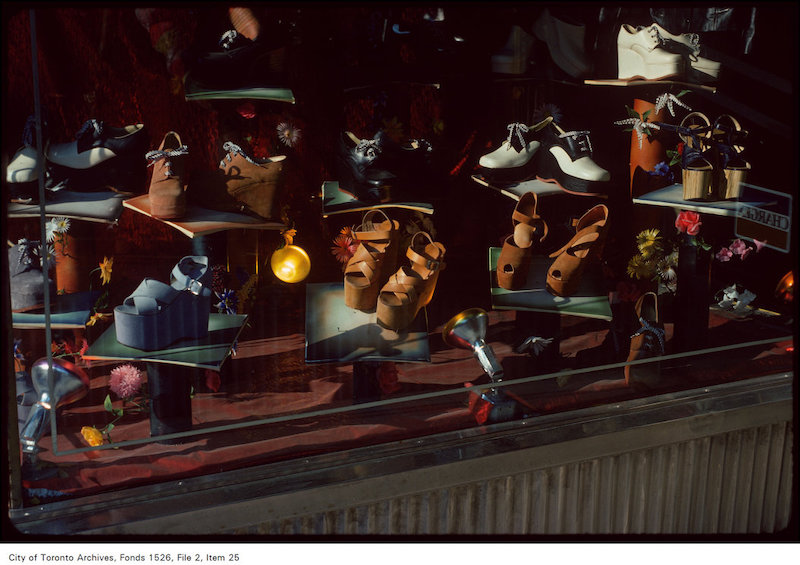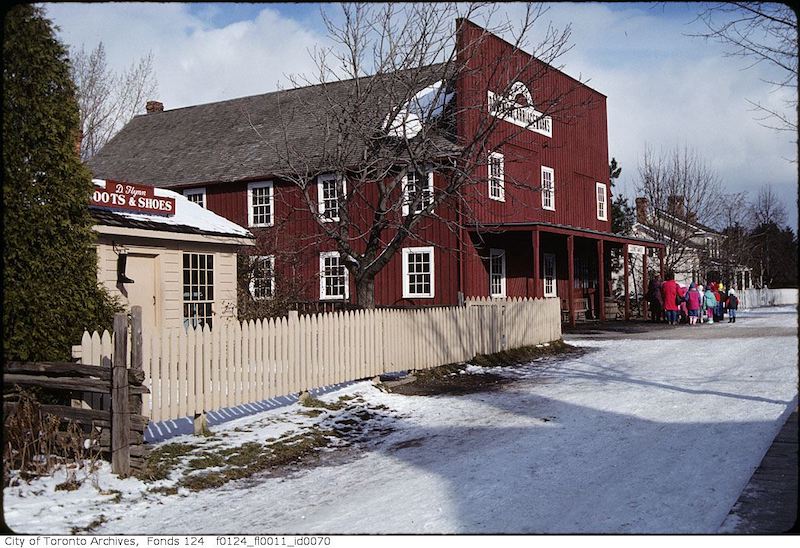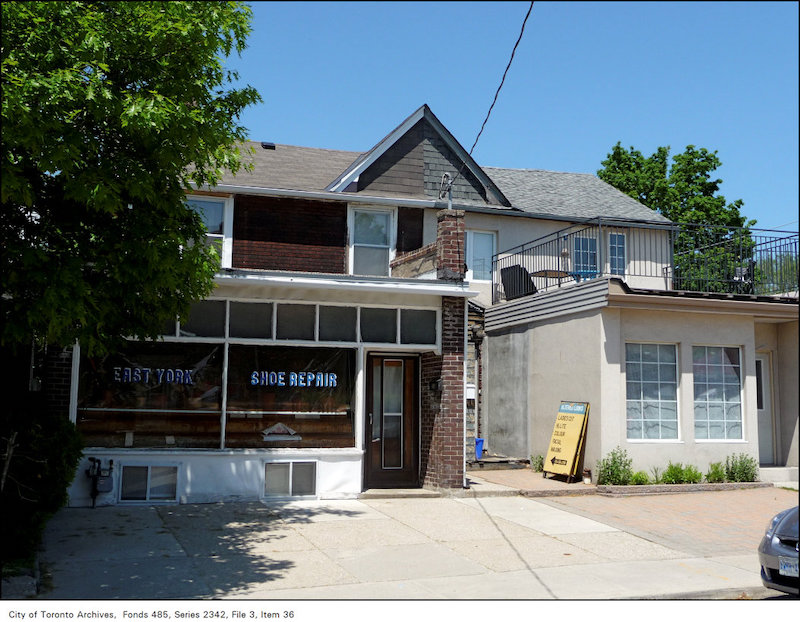 If you are interested in buying prints of old photographs or are just interested in browsing them, please visit the Toronto Archives.