If you've left it to very last minute to find a Valentine's Day gift for you significant other (SO), you can breathe a sweet sigh of relief knowing you won't end up spending the evening sleeping on the couch. Romance and the sensual vibe of a spa are pretty much synonymous. But don't just buy him or her a spa day; take the opportunity to experience it together.
Few things bring couples closer than a day at the spa, when phones are far from reach, relaxation is top of mind, and you can focus entirely on your partner after a hectic work week. A rejuvenating spa day is especially well received in the dead of winter, when options are slim when it comes to "date night."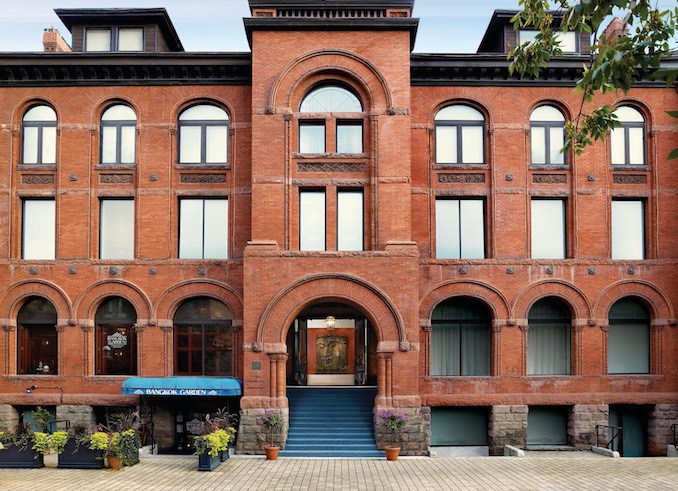 Toronto's Elmwood Spa – a downtown landmark for over 35 years – offers the full experience for couples to reset and reconnect. The historic building houses two celebrated restaurants, a juice bar, water therapies, and suites designed specifically for couples, in addition – naturally – to a full range of spa services. There are also a variety of packages available that cater specifically to couples, including special Valentine's packages if you're able to make it in to take advantage of them before February 28.
Elmwood has a handful of couples rooms available so that couples can enjoy services side-by-side, in addition to the Royal and Sapphire Couples Suites, which are available for an additional charge of $10. Adding to an intimate and special mood, these cozy suites feature beamed ceilings and gables, as well as working fireplaces that may be used from October to April. Far from sleek and sterile like some spas, they are warm and inviting.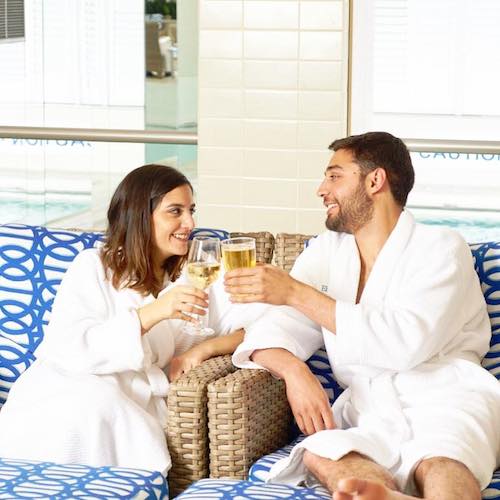 Your mini staycation begins with the spa's water therapies – something you should definitely allow yourself enough time for. Guests are invited to take full advantage of the co-ed steam rooms, whirlpool, and swimming pool with their SO. In the swimming pool, you'll often find no shortage of couples romantically interlocked in the water the way they would on vacation.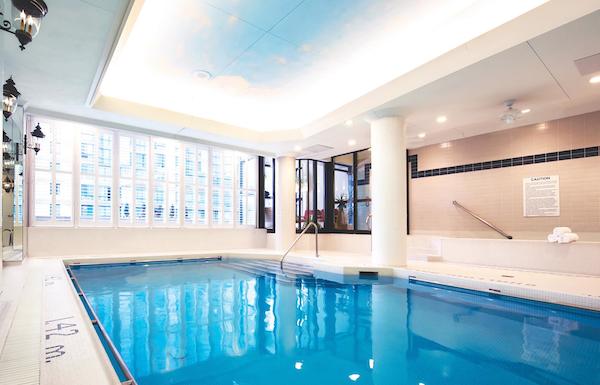 The nice thing about a day spent at Elmwood Spa with your SO is that you don't have to travel far – or worry about your outfit – for a post-spa day meal. Most packages include multi-course meals that cut no corners; either dinner at the spa's onsite Thai restaurant, Bangkok Garden, or lunch at the Terrace Restaurant. Bangkok Garden – an Elmwood Spa staple since the spa's infancy – serves up colourful authentic Thai dishes that are based on the Thai principle of balancing all the five tastes (sweet, hot, sour, salty, and bitter) and are best enjoyed accompanied by their creative (and Instagram-worthy) cocktails. At the Terrace Restaurant, guests are welcome to enjoy a three-course lunch in the spa's plush robes, removing any stuffiness from the dining experience.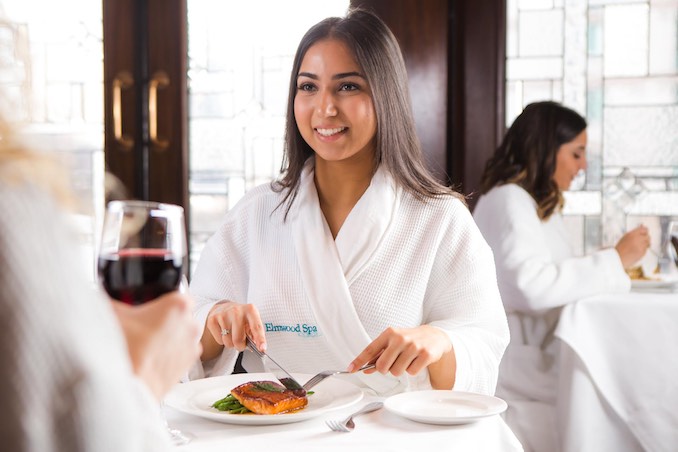 As opposed to the typical dinner or movie date, the special thing about a day at the spa is that it's not something you do every day, making it all the more memorable. Not to mention, leaving totally relaxed (i.e. not in the mood to pick fights with your partner) and recharged after a day at Elmwood Spa sets the tone for an evening of reconnecting with your partner in all the ways that made you fall in love in the first place, complete with that spa glow.