Name: The Mighty Capeech
Genre: Hip Hop/Rap
Founded: 2008
# of Albums: 3
Latest Release: Corna Stone: Book 1
Latest Video
Bio
The Mighty Capeech has been making ground on the CMJ Hip Hop Charts since 2015 with a upbeat feel & boom-bap, Primo-style beats (heavy drums and soul samples) & raps that never disappoint. Influenced by Rakim, Gangstarr, Mobb Deep & Tribe Called Quest he takes you back to when hip hop was not just a marketing tool for corporations raping the culture. If you're waiting for someone to bring that 90's hip hop back. Capeech is your guy.
Latest Single:
Let Em Know
Favourite Restaurant:
Kings Delight, 1658 Jane St (The line is out the door every day….the food is that good, I order the large jerk chicken with steam veg.)
Favourite band as a teenager:
Blackstar
Favourite band now:
Mack Wilds
Guilty Pleasure Song:
Ella Mai Boo'd Up
Live Show Ritual:
Going over rhymes.
Favourite local artist:
Melanie Fiona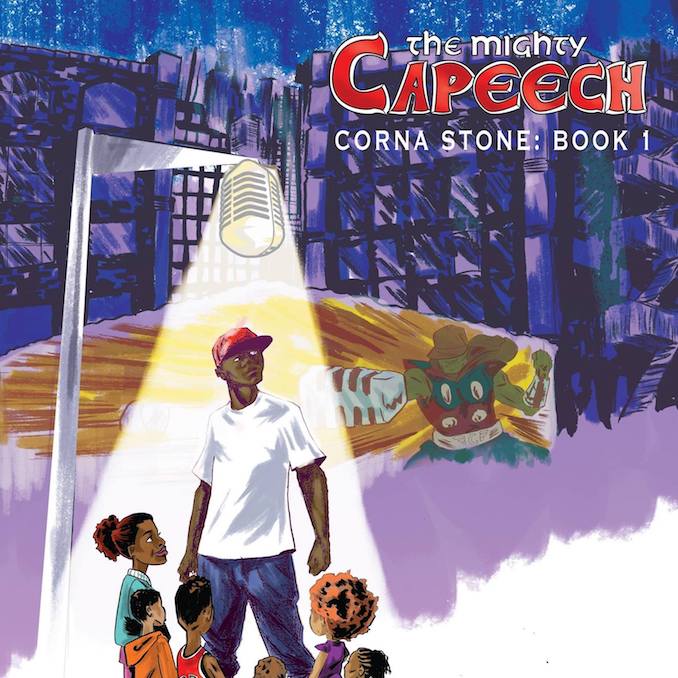 Sneaky Dees nachos, pasta from Terroni or a superfood salad from Fresh?
Salad
Queen or College St?
Queen St….Cosmos records.
Trinity Bellwoods or Highpark, Riverdale or Kew Gardens?
High Park
EP or LP? EP
Early bird or night owl?
Early bird
Road or studio?
Studio
Swiss Chalet or Roti?
Roti
Where can we follow you?
IG: @themightycapeech
Twitter: @Themightycap
Any shows or albums coming up?
Look out for Corna Stone: Book 2