Santee Smith is a much loved and appreciated community member of the Six Nations Reserve in Ontario. She belongs to the Turtle Clan and is Mohawk. She is a hard-working role model. Her dedication to dance can easily be seen in her stage presentations. She uses her power of expression to tell stories from Indigenous history that isn't often seen or heard.
Santee trained at Canada's National Ballet School and got her Masters in Dance from York University. She is the Managing Artistic Director of Kaha:wi Dance Theatre which she founded in 2005.
Her most recent productions include The Mush Hole. Here the narrative tells of how families were affected by having children taken away and placed into residential schools. Mothers, fathers and whole communities lived under a dark blanket of sadness and dysfunction, often not recovering from the legacy of forced assimilation and continue to do so today.
The Honouring is a powerful presentation that speaks about The War of 1812. Often war history is left in books and taught as a footnote. We can easily dismiss facts and resume our lives never giving these events another thought. However, after seeing The Honouring, the images of Iroquoian/Haudenosaunee men and women deceasing in front of our eyes, protecting their families and territories, is something you won't forget.
Santee uses the stage not merely for entertainment purposes but acts as an ambassador to the Non-native world, showing the beauty and continued pro-active urgency to tell our stories before they are forgotten. Santee Smith never stops.
­–Written by Shelley Niro, Mohawk artist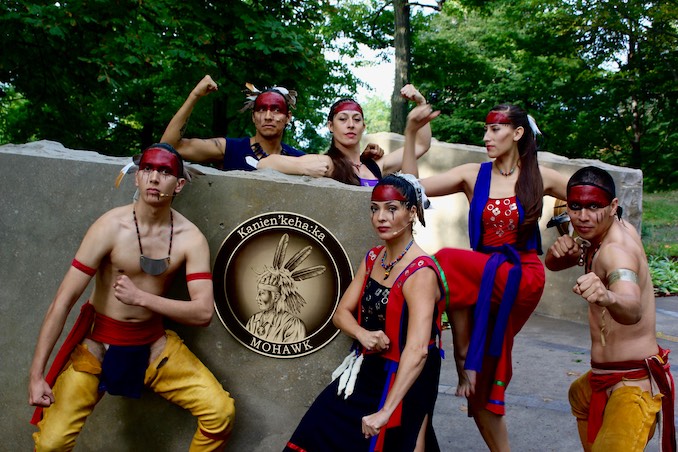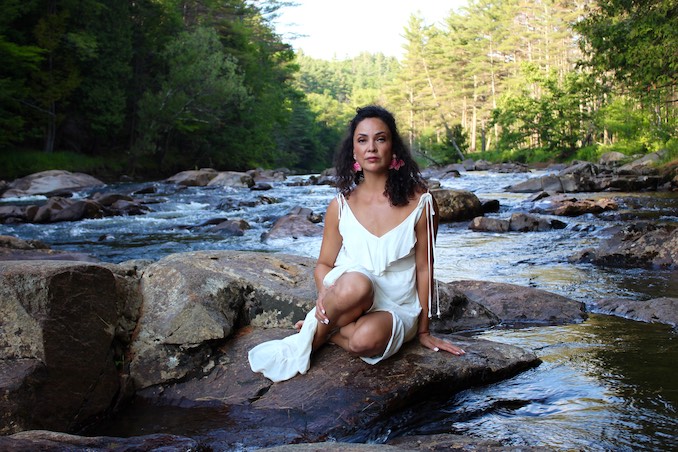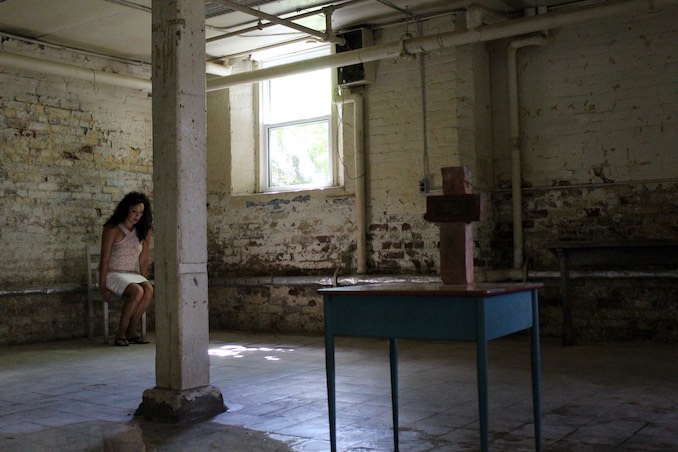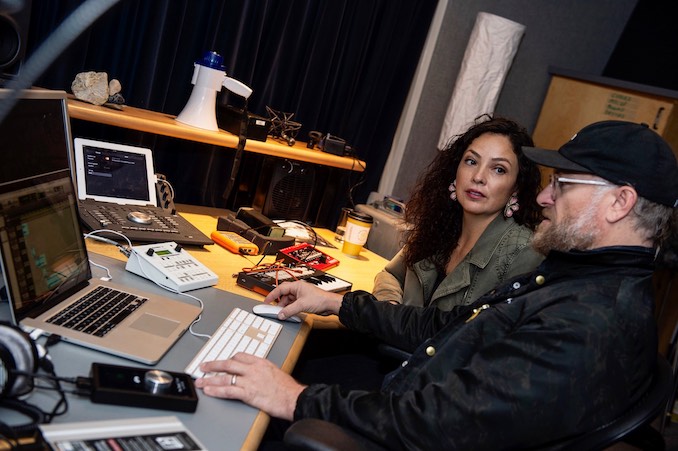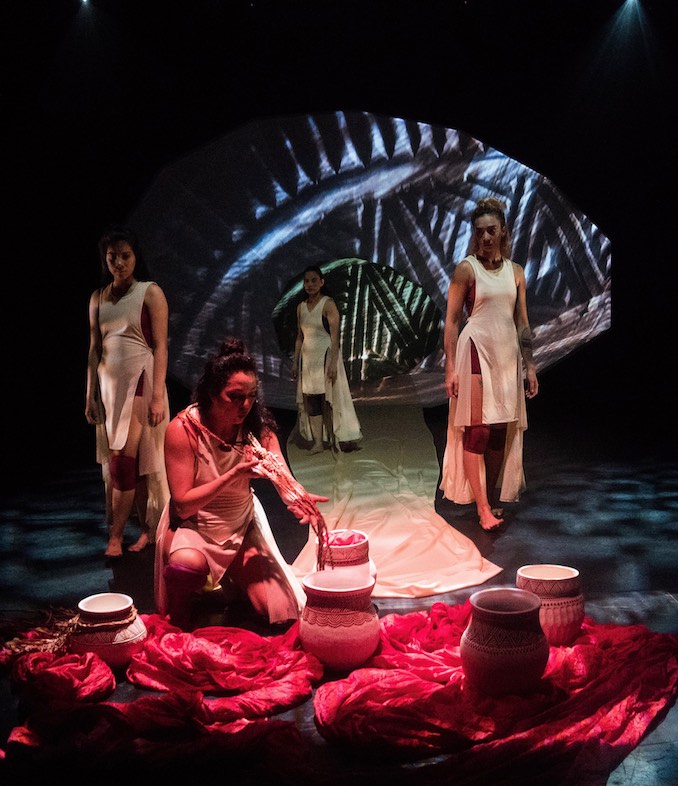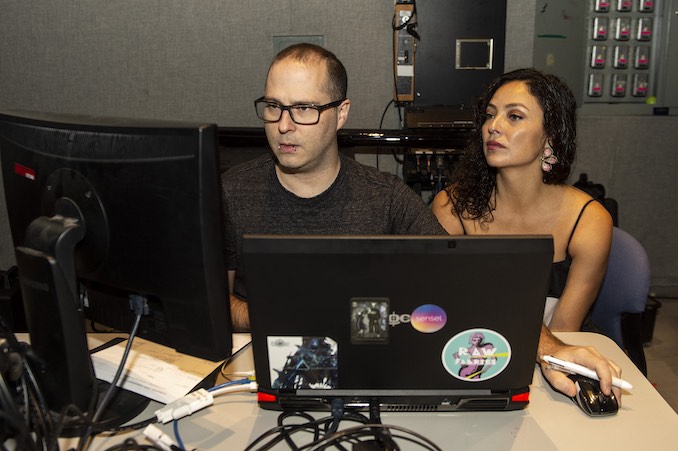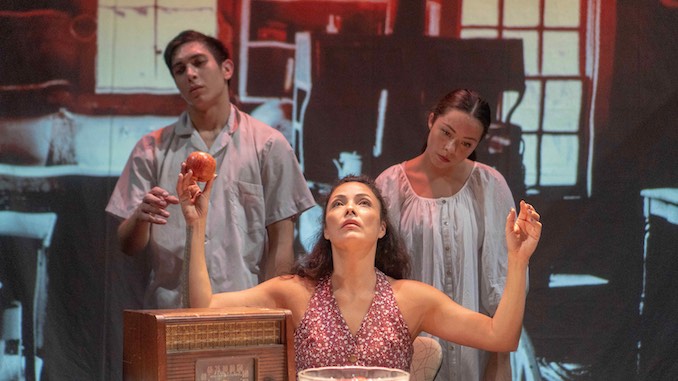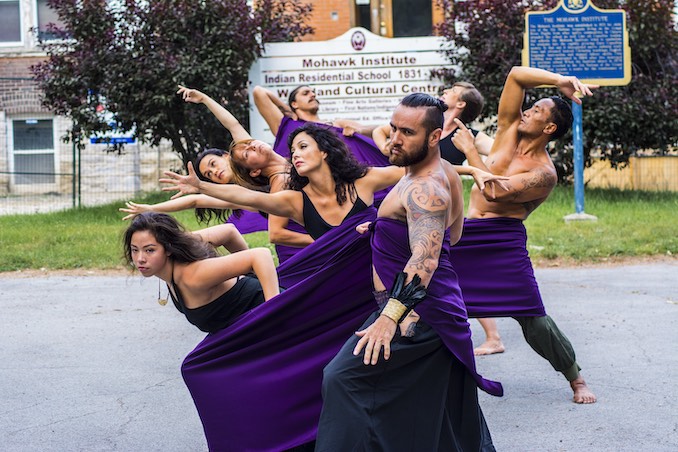 What 'hood are you in?
Six Nations of the Grand River in Ontario, part-time in Tkaronto
What do you do?
Managing Artistic Director of Kaha:wi Dance Theatre, Choreographer, Producer, Multidisciplinary artist, Mother and Daughter.
What are you currently working on?
Currently, I'm in Santiago Chile participating in the Platea Festival as a speaker and delegate from Canada. Part of my work is to offer visibility to Indigenous arts and narratives nationally and globally.
Artistically, I am in creation for Skennen, the last of a triptych series: Re-Quickening, Blood Tides and Skennen. Just finishing up an artist-in-residency at Hamilton's McMaster University, as a part of Socrates Project. Blood Tides will be remounted in Toronto in February, after which I collaborate with Edmonton's Citadel Theatre at the Banff Centre before performing Blood, Water, Earth at the Auckland Arts Festival.
Where can we find your work?
The Blood Tides production will be part of the DanceWorks Season and presented at Harbourfront Centre's Fleck Dance Theatre from February 14-16, 2019. Tickets and information here: https://www.danceworks.ca