In collaboration with Toronto-based Secret Location, Illuminarium is scheduled to open at the Distillery Historic District in Toronto with two majestic shows on August 25th. Using brand-new technologies, Illuminarium promises to engage audiences with one-of-a-kind immersive experiences while highlighting Canada's extraordinary digital talent.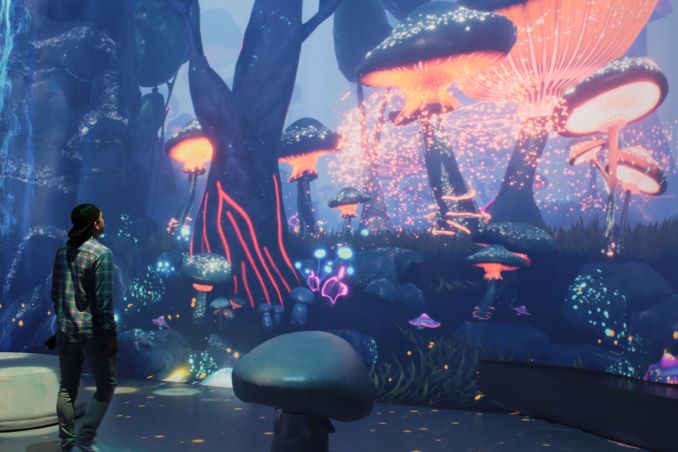 Guests will get to see, feel, hear, and also smell experiences they formerly could only dream of. Recognized as a breakthrough worldwide experiential entertainment company, Illuminarium was established by global leaders in theatrical design, architecture, cinematic and interactive content. The art exhibitions will be held at 28 Distillery Lane, and will feature immersive spectacles, including a 19+ After Dark experience. Partnering with Secret Location, known for its Emmy® award-winning interactive VR and AR experiences, this immersive attraction is a noteworthy step to merge cutting-edge projection, sound, and lighting technologies to create realistic and captivating simulations of natural and cultural wonders.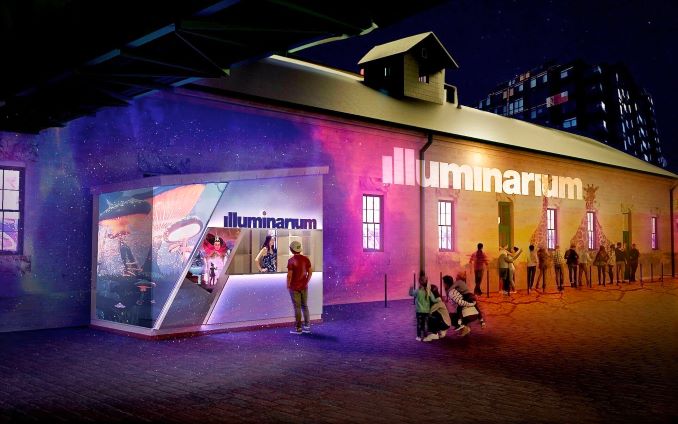 Visitors should expect to absorb themselves in mesmeric art scenery and feel like they have stepped inside a film or game. The custom-built spacious 13,500 square-foot venue includes ultramodern technology, inclusive of "the world's most advanced RGB pure laser projection by Christie, LIDAR sensors" that envelops the ambience with interactivity, scent machines, a rare digital sounds space and programming adopting the most recent video game engines.
In a press release, Ryan Andal, President & Founder of Secret Location shares more about Illuminarium's impact. "We're so excited to join together to bring Illuminarium to Toronto. Illuminarium's platform gives us the ability to uniquely combine techniques used in traditional motion picture production and virtual reality to make you feel like you are actually there."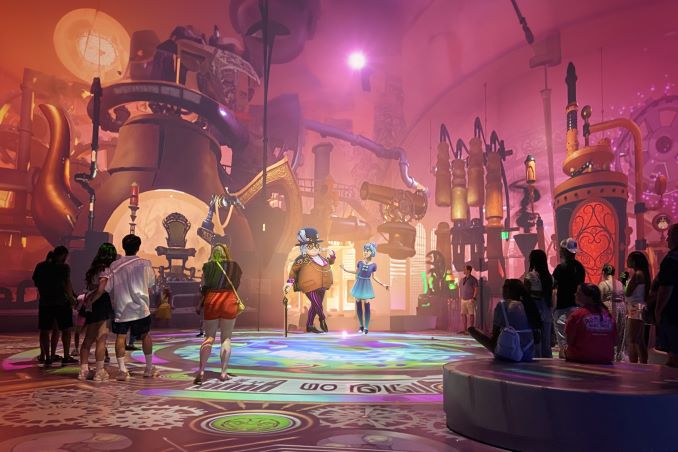 "While Illuminarium at The Distillery District is an incredible canvas for us as creators, I think it's even more exciting for our guests as it's something they could never experience at home," says Andal.
Alan Greenberg, CEO of Illuminarium Experiences also sheds more light about the audiovisual extravaganza that applauds artistry and style. "We're thrilled to open our first Illuminarium in Canada. Toronto is booming with entertainment creation so it was a natural fit for us to open up our first Canadian experience here. Illuminarium at The Distillery District will be a playground for all– from first dates to families and everyone in between," Greenberg shares.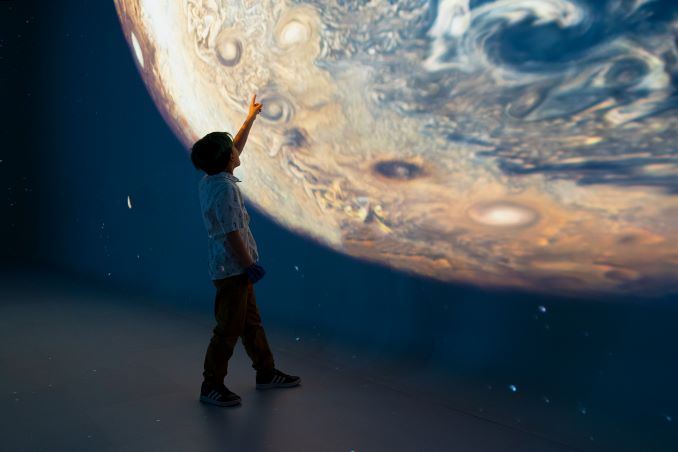 With ethereal scenarios and dazzling imagery, you will have a chance to attend the first two monumental shows. You can check out the SPACE: A JOURNEY TO THE MOON & BEYOND. Taking visitors on a trip across the galaxy, this show will feature an interactive and aesthetically pleasing display from the James Webb Telescope through the lens of space-age animation systems. If you are hoping to fly through the impressive images of nebula, then this is a must-see exhibition.
Initiated by Secret Location, Waking Wonderland transports you to a dreamlike expedition. Motivated by Lewis Carroll's Alice in Wonderland, you will get to witness surreal surroundings and vibrant characters. Coming up in September is the Space After Dark exhibition, an adults-only immersive nightlife and hospitality experience.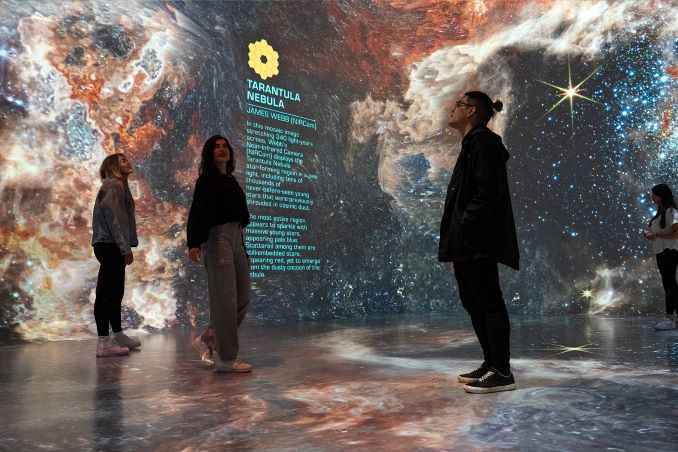 Upcoming immersive art presentations and technology-driven shows coming to the Illuminarium location include Lite Brite Worlds of Wonder, WILD Safari Experience, The Greatest Moments in Rock & Roll, a Prehistoric World Dinosaur Experience, Virtual artist residencies giving prominence to many of the big names from the global music industry, and much more.
If you're looking to experience the wonders of our planet and beyond in an unforgettable way, visit www.illuminarium.com/toronto to stay informed about future shows and to register for the online ticket waitlist.