Meet Mintin! He is a very cuddly and sweet 3-year-old boy, a truly affectionate cat who loves attention and playtime. He adjusts quickly to new environments and is looking for a new lovely home where he will be the only pet and is given all the love he deserves. He is a sweet boy with a gentle heart who enjoys petting and cuddling, and will be a happy cat relishing in his time spent next to you! If you are looking for a furry companion and playmate and want to give Mintin a forever home, come and meet him today!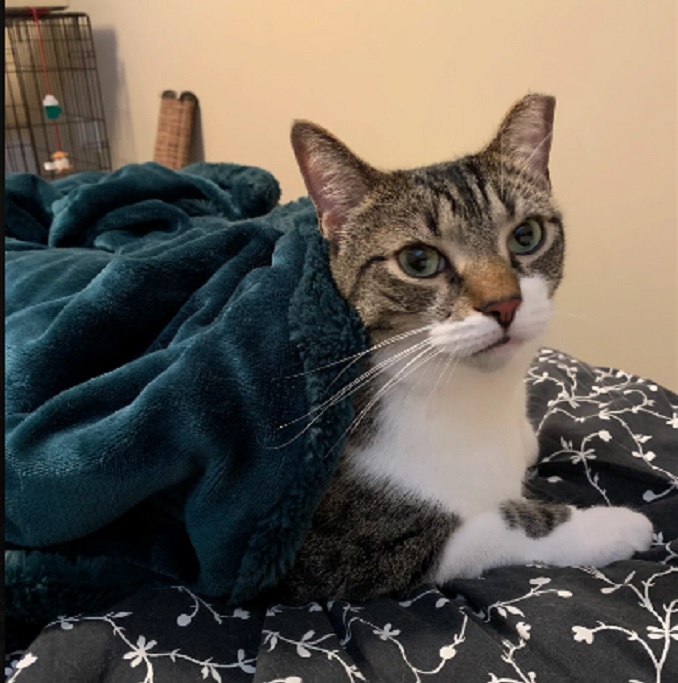 Mintin
Age: 3 Years 2 Months
Sex: Male
Size: M
Colour: Grey / White
Spayed/Neutered: Yes
Declawed: No
For TinyPurring cat rescue's complete adoption process, please click here to learn more about how you can make this companion, a forever friend!
About this column:
Each week we feature animals available for adoption from local shelters in the Toronto area with the hopes that our readers will assist in finding good homes for them. If you, or someone you know, has the resources to take care of one of these animals, please do get in touch with the appropriate shelter via the links provided.