Meet Miko, the bright-eyed beauty! He is the sweetest senior gentleman, with a sleek and slender black fur coat (so silky!) and an ocean-blue gaze with eyes as big as the moon.
Miko is a soft soul who just wants someone to sit with him, care for him, and comfort him. He enjoys gentle petting, lounging in a nice cat tree, and baking biscuits with his human companions. He has a unique way of vocalizing, and isn't afraid to speak his mind!
Miko is looking for someone who will be patient and understanding of his diabetic needs; he is a special guy who may ask for some extra help, but if you do have room in your heart for the magnificent Miko, you will not regret it.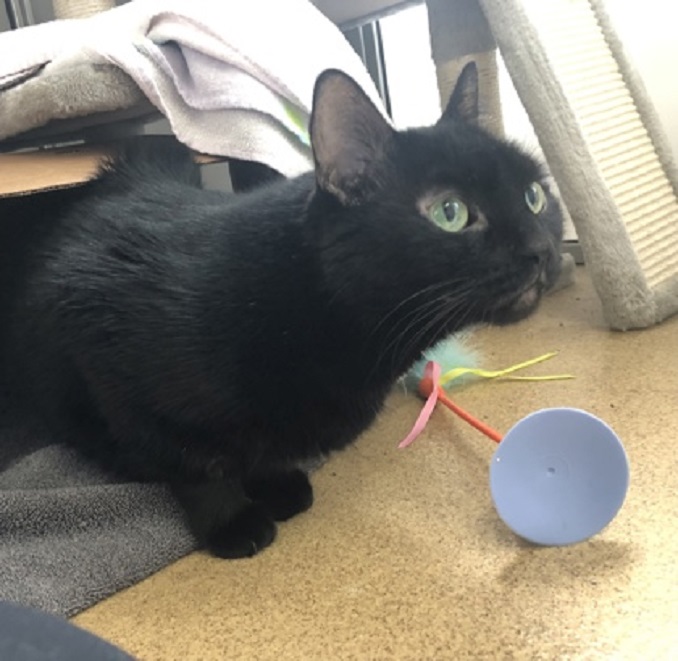 Miko
Age: 10 Years 8 Months
Sex: Male
Size: M
Colour: Black
Spayed/Neutered: Yes
Declawed: No
For Toronto Humane Society's complete adoption process, please click here to learn more about how you can make this companion, a forever friend!
About this column:
Each week we feature animals available for adoption from local shelters in the Toronto area with the hopes that our readers will assist in finding good homes for them. If you, or someone you know, has the resources to take care of one of these animals, please do get in touch with the appropriate shelter via the links provided.