Jack.org is a Canadian mental health organization to empower youth with essential advocacy tools to change the landscape of mental health. We had the chance to catch up with Katarina Kolobaric, one of the Ontario Network Representatives for Jack.org and Jack Talks Speaker, to learn more about what they do.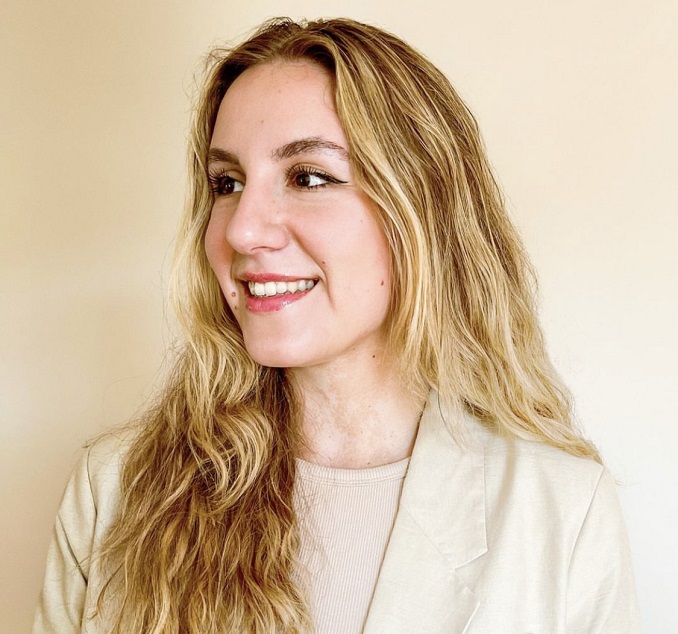 Describe your charity/non-profit/volunteer work in a few sentences.
I have been volunteering with the Jack.org network for several years. Throughout this time, I have been involved in a variety of opportunities related to mental health advocacy. I was involved with the Jack.org University of Windsor chapter where I helped host initiatives to encourage conversations around mental health on our campus. I also disseminate foundational mental health knowledge to audiences across Canada as a Jack Talks Speaker.
What problem does it aim to solve?
Jack.org's overall mission is to empower youth across Canada with essential advocacy tools so that they can change the landscape of mental health.
When did you start/join it?
I have been volunteering with the Jack.org network since 2018. Over the years I have volunteered with the Talks and Chapters program and am currently one of the Ontario Network Representatives.
What made you want to get involved?
When I learned about the Jack.org network, I was going through a difficult time in my own mental health journey. You could say that I got involved at a time that I needed it most. The amount I have learned and the experience I have gained from being a part of this organization has been life changing. I would not be the person I am today without it. I have stayed involved all these years because this organization is something I wish I had when I was younger. I want to be a part of rewriting the way we talk about mental health for all future youth.
What was the situation like when you started?
When I started volunteering with Jack.org, not a lot of people had heard about the organization or the work that they were doing. I found that, in general, mental health was still very much a taboo topic. It was not openly talked about for fear of judgement and many people simply lacked the knowledge or vocabulary to be able to express their thoughts and feelings.
How has it changed since?
Since 2018, Jack.org has become more of a household name. It has grown as an org, especially in terms of the number of youth volunteers who have joined the network to be a part of the mental health revolution. The stigma around talking about mental health continues to decrease and more and more people continue to add to the conversation. Especially since the onset of COVID-19, focusing on one's mental health has become more of a priority.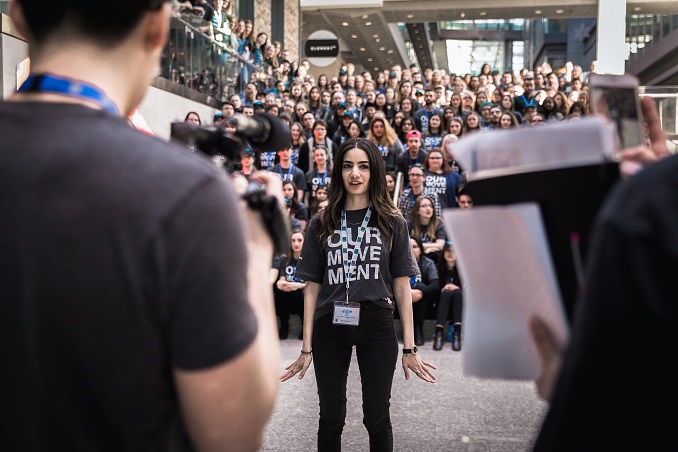 What more needs to be done?
Accessing culturally competent, affordable mental health supports remains a huge barrier, especially for rural communities. The wait lists for these resources can prevent access to care for months at a time. This is very concerning for individuals who may have severe mental health issues and require immediate intervention. Increasing accessibility to mental health supports across Canada, for all individuals, needs to be prioritized at a higher level. In addition, focusing on the availability of wraparound supports such as access to affordable housing, nutritious food, and employment will address other crucial social determinant factors that influence mental health.
How can our readers help?
Join the mental health revolution! There are so many ways to get involved with the Jack.org network and you can always find more information on our website and social media profiles. Have conversations with the people around you about mental health and the factors influencing it in your community. What specific factors are negatively influencing mental health? How can you raise awareness and bring attention to these issues? Who can you talk to about making a change? Challenge your local government representatives to prioritize youth mental health. Urge those in power to focus on community well-being and address the social determinant factors that may be acting as
negative influences.
Do you have any events coming up?
Our annual National Summit will be happening in March 2023. This is a nation-wide conference where youth mental health advocates across Canada meet in Toronto, Ontario to have important conversations, take part in workshops and network with each other.
Check out our Instagram for information on other upcoming events and initiatives!
Where can we follow you?
Website | Instagram | Katarina Kolobaric
PAY IT FORWARD: What is an awesome local charity that you love?
Hiatus House is a domestic violence shelter for women and children in Windsor, Ontario. They do so much for the women and children in our community!