Fans of the Emmy-award winning television sitcom The Office are in for a real treat! There's a new fully immersive and interactive exhibition is making Toronto its international debut and it's now open at Yorkdale Shopping Centre. Revisit all your favourite characters and moments are there! There are so many photo opps too! — yup, that's what she said!
The Office Experience was created by Original X Productions (OGX) and Universal Live Entertainment in consultation with The Office's U.S. creator Greg Daniels. It delivers an experience that is as close to being on the set of the series as possible.
As guests walk through the space they will come across fun facts about the series, the characters, set re-creations, original costumes and props and so much more! The high level of detail in creating this fully immersive experience really surprised us. Mega-fans will definitely get the most out of this self-guided wander through Dunder Mifflin Business Park experience. If you're a newbie to the show (or those who have maybe just dabbled here and there) it's still a fun walk through and a throwback to the average office vibe in the 80s. It may even inspire many to return to the series!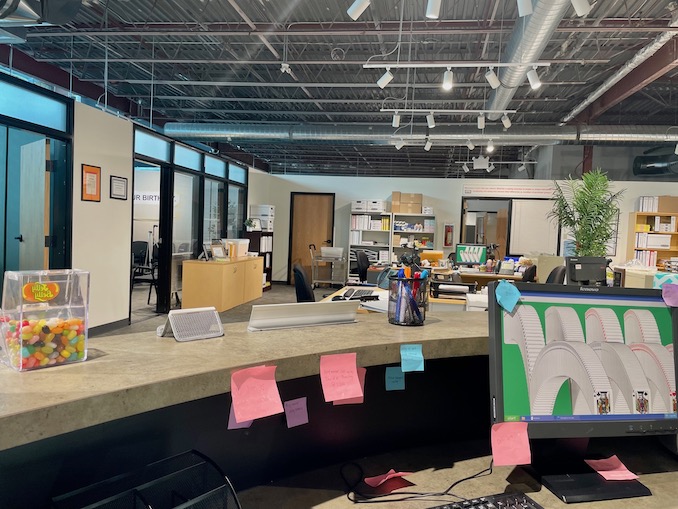 The Office has been such a phenomenon and a huge hit for many years. It ran for nine seasons. Recently,  a whole new generation of college and high school students have given the series a fresh boost along with existing fans, making it the most streamed television series in the U.S. during the pandemic in 2020 and 2021.
What is the enduring popularity of this show? "It's the subversive, and sometimes shocking, humour," said Michael Silver, President of Global Business Development, Universal Parks & Resorts. "It's also very relatable. The characters on the show were just ordinary people working in an office but they got into a lot of eccentric and crazy things happening in very ordinary situations."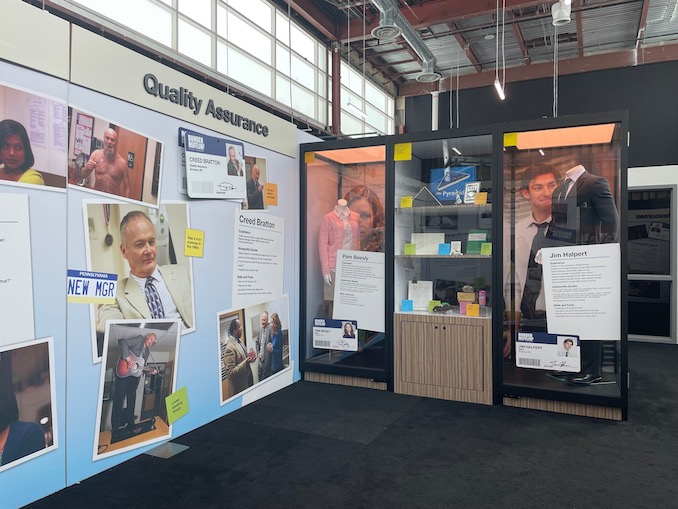 This experience is filled with the tiniest of details. "It's not just an Instagrammable walk through for people to take pictures, although there's lots of opportunities to do so, but we wanted people to actually do stuff like open drawers, pick up the telephone receiver, play Dunder Ball,  and dance down the wedding aisle. There are a lot of fun 'Easter eggs' to discover."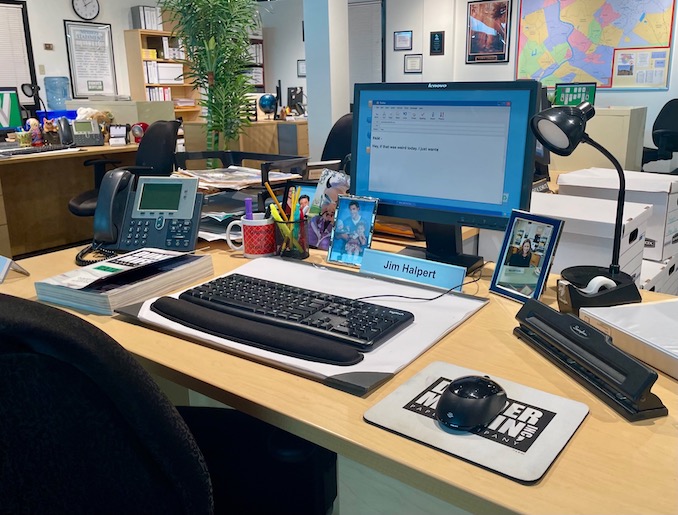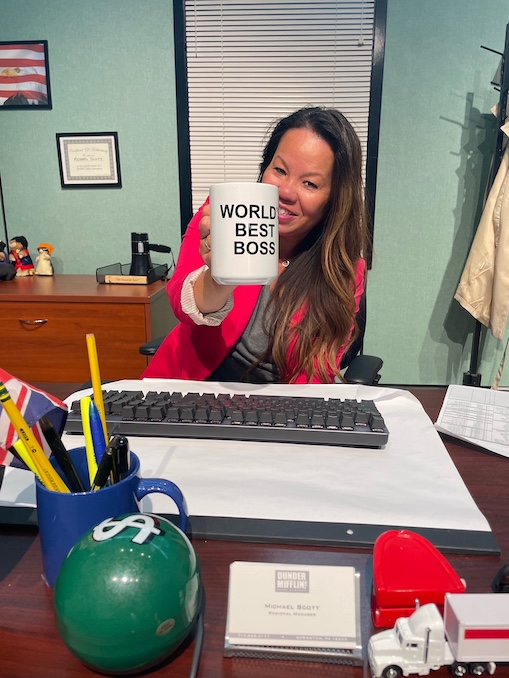 Sets have been re-created where fans can even act out a few of the most iconic scenes. Confessions in the conference room anyone? There's also The Bullpen, Michael's Office, Ryan's Closet, Pam's Reception Desk,  Kevin's Chili Spill, The Conference Room, Jim and Pam's Wedding Chapel and more. Be ready for a few "Oh, I remember that episode" type of nostalgic moments!
Find actual printed out business cards in the cardholders? Keep that as a souvenir. Consider this a scavenger hunt full of surprises!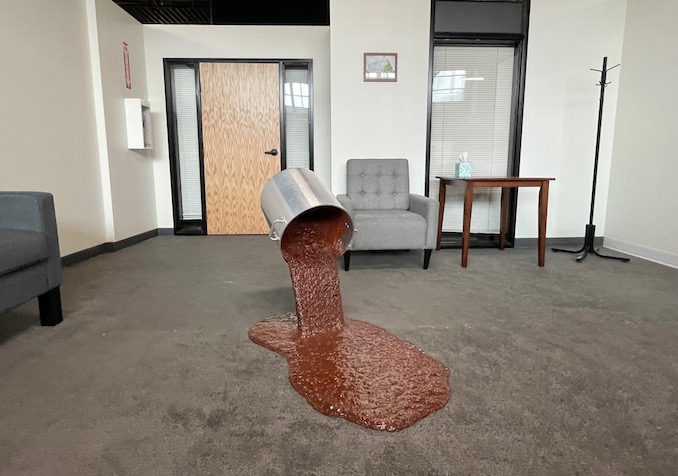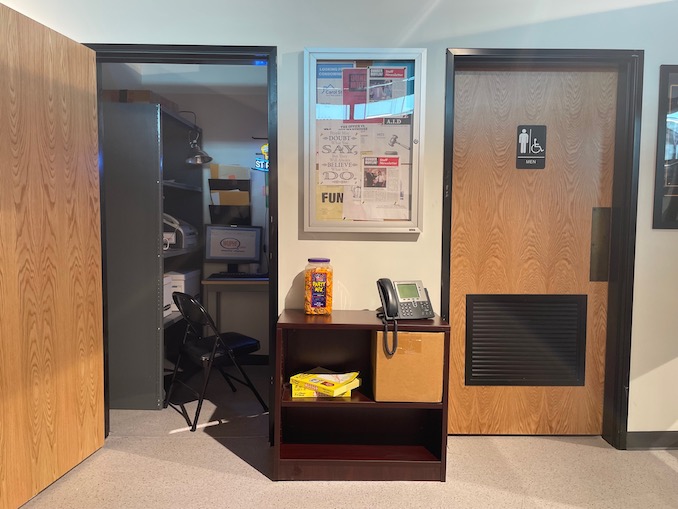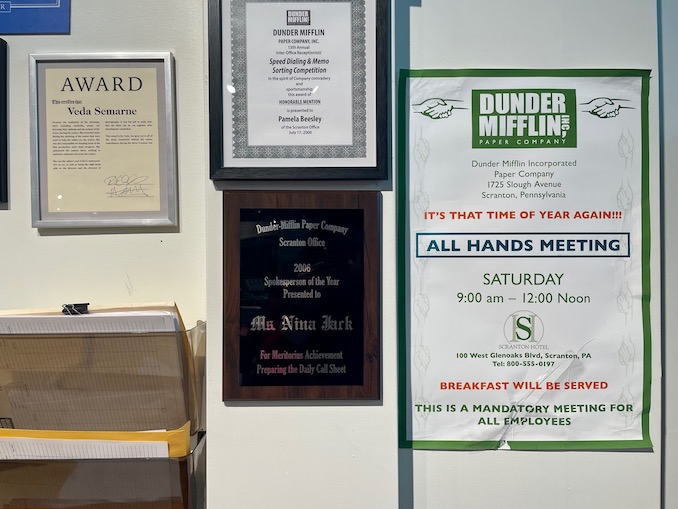 We also love all the 80s office things. The fax machine, vending/coffee machines, inspirational posters hanging on the walls, mission statements made us laugh. No in-office baristas making bespoke coffee or matcha lattes here! Also, be sure to open the fridge.  For those who may not be as familiar to the series. A visit to the meet the team wall, office romance graph, and even Pam and Jim's Love Story timeline will offer insight into the characters.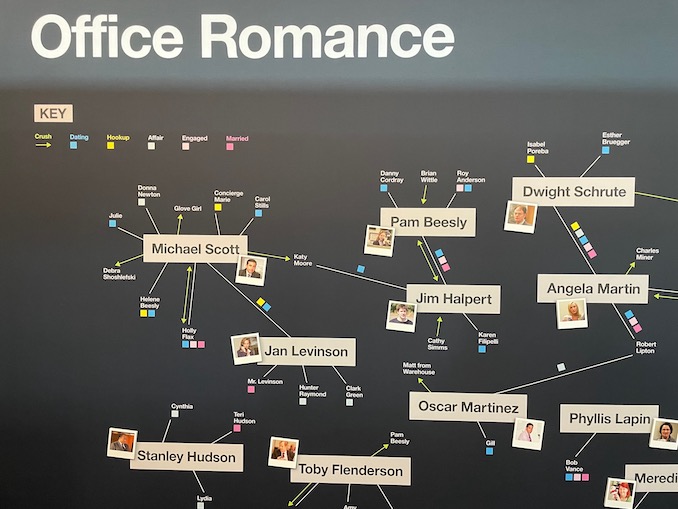 You can take ALL the photos you'd like but there are also a few premium photo opps that fans might want to nab with printed photos. We won't give away all the surprises! Trust us, there's LOTS!
What else could fan expect? We wouldn't be surprised if they host trivia nights, scavenger hunts, and corporate team building events. Heck, someone could maybe do a buy out the space and host a wedding here. Just a thought. Apparently someone did do a marriage proposal when the The Office Experience was in Chicago.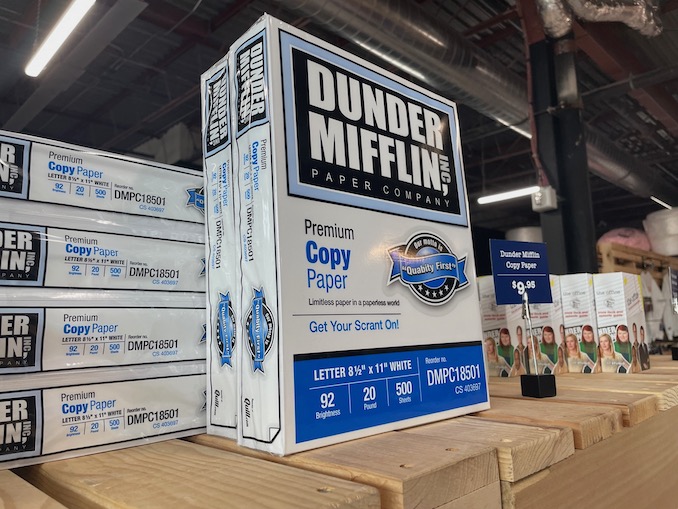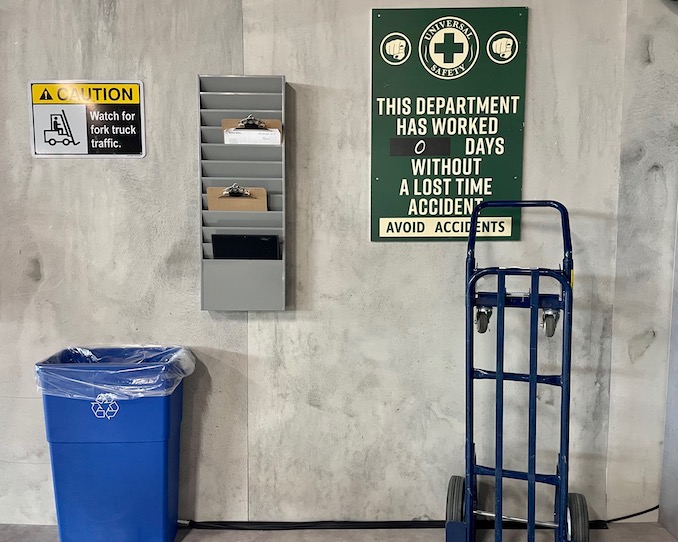 THE OFFICE Experience at the Yorkdale Shopping Centre is now open until June 4, 2023. For more information and tickets visit www.TheOfficeExperience.com — some walk-in tickets will also be available depending on capacity numbers. The Warehouse Gift Shop will be open to ticket and non-ticket holders during regular business hours.