Spring in Toronto can be a passing shower or more often than not, a day long drizzle fest. Whether your visiting the city or a resident, there are lots of things you can still do to be inspired. Yep, you don't need to waste a day being trapped indoors sucking up all the rage on Twitter or getting lost in the abyss of YouTube. Unless you want to of course. Here are 10 things to do in Toronto on a rainy day that are happening NOW (Spring 2023) that are worth your time and effort.
Wolfgang Tillmans: To Look Without Fear at the Art Gallery of Ontario (AGO): Tillmans was recently named by Time Magazine as one of the top 100 Most Influential of 2023 and his retrospective exhibition is an incredible collection of his photography and visual works. His images inspires connections and explores conversation on social issues on a personal and global scale. Hot on the heels of his spectacular exhibition at MoMA this is a must see for all ages. Be sure to also catch his visual album in Jackman Hall while you're there.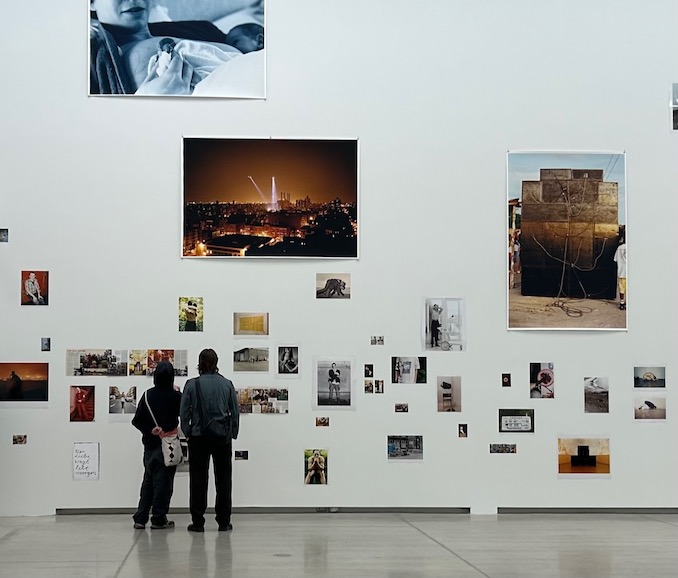 IN BLOOM: Florals and Footwear at the Bata Shoe Museum: floral motifs have influenced fashion and design for centuries. Countries globally have incorporated blooms in various ways from textiles and in design. The language of florals and the interpretations is what makes this exhibition seriously fascinating. It also examines how nature plays a part over the history of the shoe including the materials. Beautifully displayed shoes along side descriptions takes visitors on a journey in a fresh appreciation for footwear over the centuries. Here you'll find stunning historical pieces and more recent Nike and Christian Louboutin.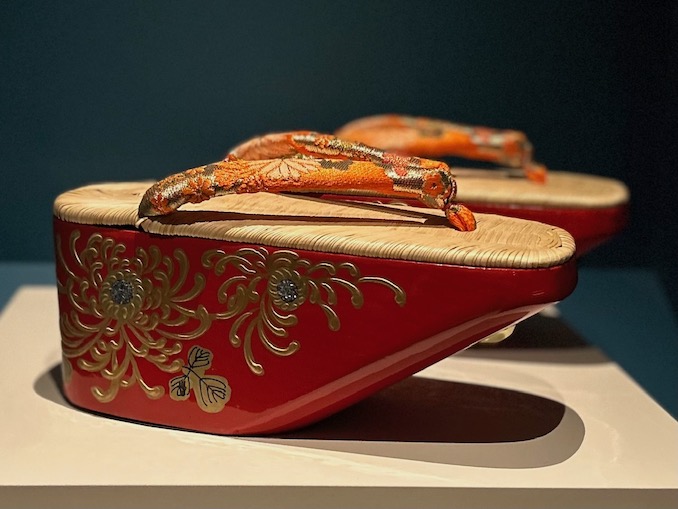 FILMS IN TORONTO:  TIFF Bell Lightbox: Catching a movie anytime with a bag of fresh popcorn is a great escape but if you're a fan of discovering unforgettable and real gems then be sure to see what's playing at TIFF Bell Lightbox. There is always something conversation worthy to see. Keep an eye out this May for Canadian Screen Award winners including Riceboy Sleeps and Brother.  Hot Docs Film Festival is also coming up quickly with an incredible line up of documentaries worth seeing including COVEN about three millennial women who identify as witches. We've interviewed one that also calls Toronto home. Her fascinating story leads her to learning about her ancestral ties to the Salem Witch Trials. Interview can be found here.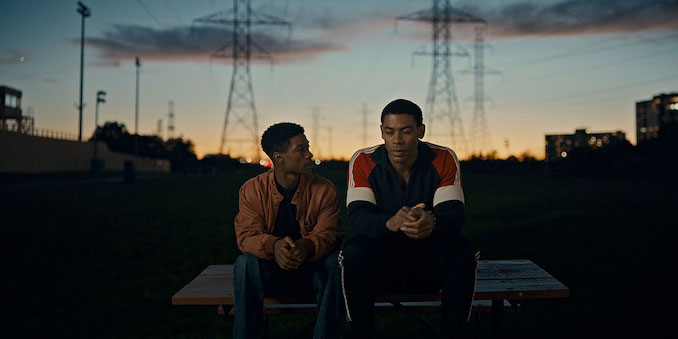 Stranger Things Experience: For fans of the Netflix smash-hit series of the same name comes this fully immersive experience. Here you've agreed to be part of Hawkins Sleep Study Lab where you will undergo a series of tests. Superpowers will emerge as you come across different challenges. What it feels like to be in the Upside Down? It's unforgettable. But don't worry, once you get through to the other side, the "Mixtape" space will make you forget all about the demogorgons and enjoy everything 80s style. The experience takes place in the Port Lands area in a production studio space. Book in advance.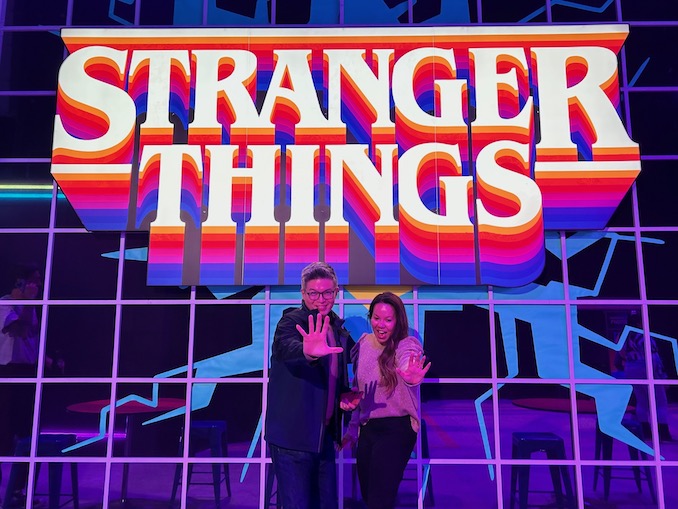 The Office Experience: (Yorkdale Shopping Centre)The mall may be a go-to rainy day activity and if you head to Yorkdale Shopping Centre and a fan of the hit television series The Office, then save an hour or two to explore this very creative experience. There are plenty of photo opportunities in the offices of Dunder Mifflin  from Pam's reception desk to Michael's office to the wedding chapel. You can make your confessions in the conference room and even have a disco party. If a phone rings, be sure to answer it! The "warehouse" is loaded with amazing gift items.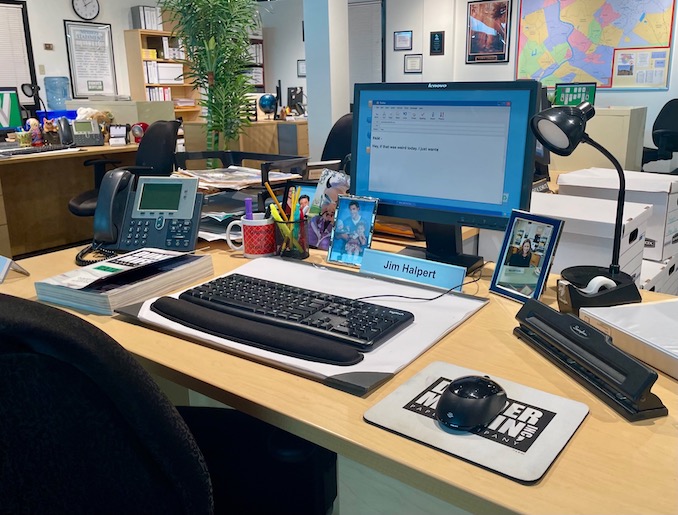 Disney Animation Immersive Experience: (One Yonge Street) Disney fans, young and old, will appreciate this massive experience that takes visitors behind the scenes with Disney's most beloved animated movies of all time. Learn about the process from concept to artists to digital in making a film. Try your hand at drawing your favourite character. Then walk into the warehouse space where an incredible 360 degree projection offers a larger than life view of the all time favourite Disney animated films.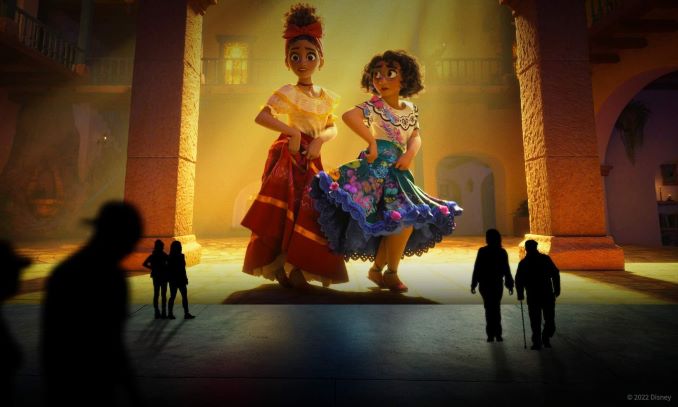 Theatre in Toronto: Various. There are many great theatre happens in our city and you can often grab last minute day-of tickets (also check sites for lotteries for special priced tickets including blockbusters Hamilton, Harry Potter and the Cursed Child). But there are other productions that also are worthy of your time this Spring. Check out Crow's Theatre, The Factory Theatre, Theatre Passe Muraille, and the Tarragon Theatre to see what's playing now. Three worth noting…
Clif Cardinal's The Land Acknowledgement or As You Like It: (CAA Theatre) due to popular demand, this thought provoking play returns May 4 to 7 and is a must-see. Indigenous actor Clif Cardinal gives us way more than any audience expects as he begins his play with The Land Acknowledgement.
A Number: St. Anne's Parish Performance Hall. Caryl Churchill's play "A Number" is a fascinating investigation into cloning, humanity and father son relationships. This one-hour production by Toronto-based "That Theatre Company" will provoke audience members and inspire thoughtful conversations around science, privacy and the lengths we go to protect our loved ones. On stage until May 7. More info here. 
A Chinese Lady: Crow's Theatre. Afong Moy is 14 years old when she is brought to the United States from Guangzhou Province in 1834. Purportedly the first Chinese woman to set foot on U.S. soil, she has been put on display for the American public as "The Chinese Lady."Alternatingly dark, poetic, and whimsical, the play is a searing portrait of Western culture seen through the eyes of a young Chinese woman. On stage May 2 to 21.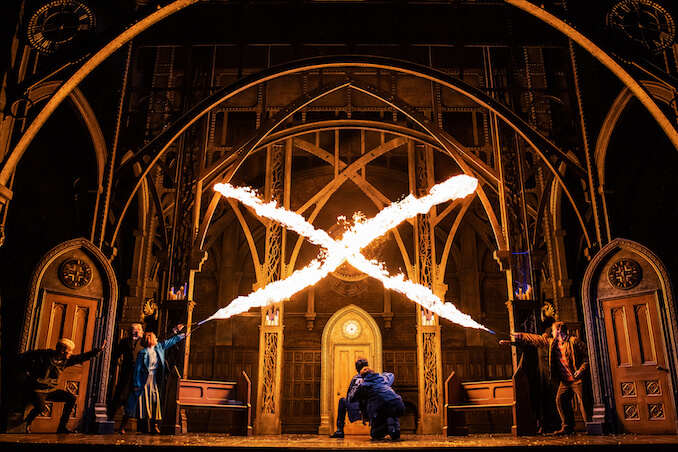 StretchLab Toronto: (410 Adelaide Street West) A rainy day is great for taking care your yourself. You can go for a massage but have you tried a professional stretch? Recently opened StretchLab has professionally trained experts give you the best body stretch EVER. First time visitors are assessed for balance, posture and more. Then, with a consultation the staff will give you a customized stretch to help you feel more flexible, recharged, and ready to face the world!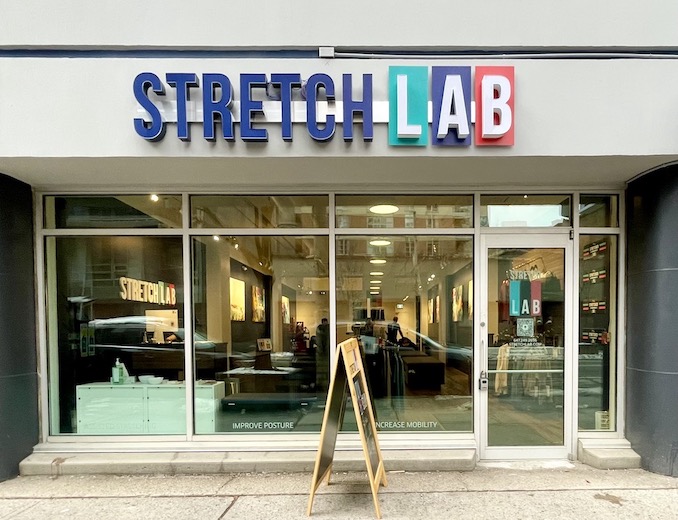 Rumble Boxing Studio: (1235 Bay Street) Looking to blow off some pent up energy? This new boxing studio offers personal training as well as boxing classes — thinks fight club meets night club. But it's no-contact here. You'll just take everything out on a heavy bag in a dark room with "motivators" that will give you an energized hour of power. Not only makes you sweat you'll also have fun doing so. Read our review here.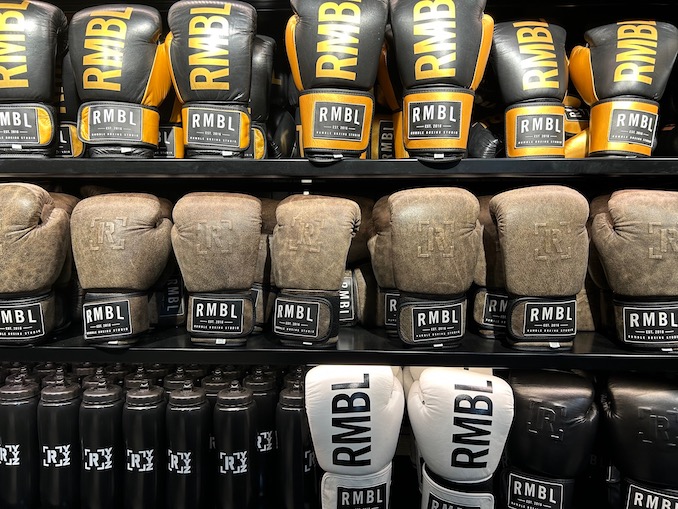 KANDL Artistique: (88 Avenue Road) if you're looking for something beautiful and creative to do, KANDL offers guided make your own scented candle workshops. Professionally trained candle makers walk you through a sensorial experience exploring various fragrance notes and how to layer the essential oils. You also get to name your creation and take home your signature scented candle. Call ahead for space availability.