rax is Canada's peer-to-peer wardrobe rental app that allows you to rent your clothing to other users, minimizing the need for vast wardrobes. We had the chance to catch up with Marley Alles, founder, to learn more about what they do.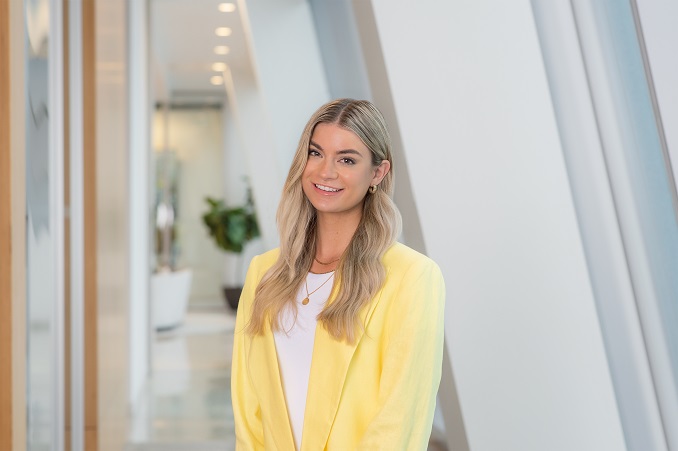 What is your business called and what does it do?
rax is Canada's peer-to-peer wardrobe rental app. You can list items in your closet to make money on them from borrowers who rent out items for a fraction of the cost of retail value.
What made you want to do this work?
Upon discovering the horrible ethical, environmental and social reality of the fast fashion industry, Marley set out to make a difference by creating a category-defining solution and pioneering the circular economy of fashion. Fast fashion is one of the largest sources of pollution in the world, causing 10% of annual global carbon emissions, and is expected to skyrocket to 50% by 2030. To put things into perspective, it takes about 700 gallons of water to produce one cotton shirt. That's enough water for one person to drink at least eight cups per day for three-and-a-half years. 97% of fast fashion is produced overseas in developing countries with poor labour laws and human rights protections. Of the 75 million factory workers around the world, it's estimated that only 2% earn a living wage.
What problem did you want to solve with the business?
rax is solving two main problems:
The current business model of the make, take, waste linear economy of fashion is leading to catastrophic impacts on our environment and people.
Consumer preferences are shifting as they are looking for more sustainable ways of consuming fashion that don't break the bank. With the sharing economy and social media booming, preferences lie towards access vs. ownership of fashion as a clothing item is only worn 7 times on average. Coupled with the fact that the global population is expected to rise to 9 billion by 2050 means the unsustainable consumption culture of fast fashion has no choice but to be reinvented.
Who are your clientele/demographics?
Our target market is anyone interested in fashion and keeping up with the latest styles and trends (while making and saving money on their wardrobe!)
How does your business make money? How does it work?
rax charges a 20% commission to lenders who rent out their closet. For instance, if you list an item for $100, you will make $80 and rax will take $20 as commission.
Where in the city can we find your profession?
rax is available to download on iOS and Android in Canada!
What is the best question a prospective customer could ask a member of your profession when comparing services? Give the answer as well.
Why would I rent out clothes instead of buying new?
Get up to a 90% discount on renting out items on rax vs. buying new and paying full price. Renting is perfect for event items you only want to wear once.
You can rent items out for up to 6 months (amazing for maternity wear, children's clothes or vacation looks!)
Wear trendy fashion without the environmental impact. Each time a garment is rented, it reduces your carbon, waste and water footprint by 8%
What is the best part about what you do? What is the worst part?
The best part about what I do is contributing a little good to the world by tackling the global issue that is the fast fashion industry and driving the circular economy of fashion. The worst part is the work-life balance of startup life 😀
What is your favourite joke about your own profession?
I've never understood the fashion industry, those people are so clothes-minded.
Where can we follow you?
Download the rax app on iOS and Android.
Follow rax on Instagram and TikTok.
PAY IT FORWARD: What is another local business that you love?
Siena Vida was created by a young Toronto, woman founder. Their scrunchies and hair clips are locally sourced from small, women-led businesses in Canada and all scrunchies are handmade in Toronto.