I'm in this predicament now. We've invited our family over for Thanksgiving this weekend and the thought of braving the crowd to gather everything we need at the grocery store the day of cooking is overwhelming. Not only that, we've got to think about all the side dishes. We've just learned that INABUGGY, the grocery-delivery service has a meal kit ready to be delivered even for last minute cooks like us.
How it works? INABUGGY has everything you need to make the ideal traditional Thanksgiving meal. Their team hand-picks your order from the store and delivers in as quick as one hour right to your home or even office.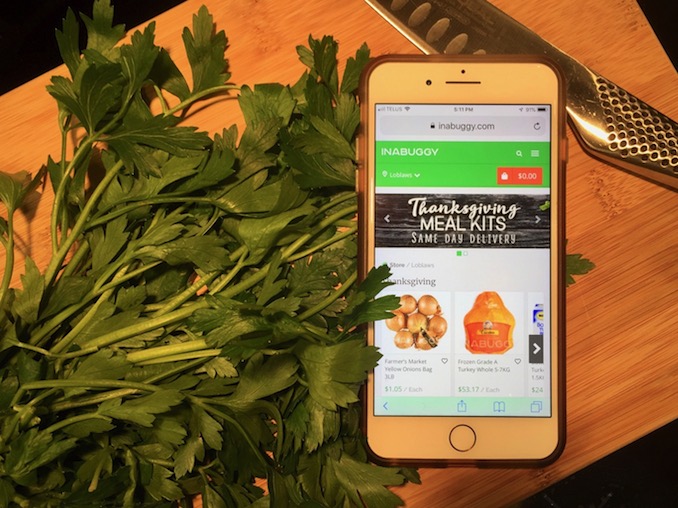 The Thanksgiving Dinner Essentials meal kit, available for delivery in Toronto from Walmart, Loblaws and other retailers, has two family-sized meal boxes to choose from for either 5 to 8 people or 9 to 12. When I checked the app, the meals included:
One Grade A Frozen Turkey
Smoked Ham
Dinner Rolls
Cranberries
Stuffing
Fresh Produce (eg. apples, potatoes, carrots, herbs and more)
Market fresh baked pumpkin pie
Vanilla Ice Cream
and more!
Also, when I took a look at the site I found the pricing is comparable, if not better, than what I would normally pay for individual items. Box options and ordering can be found here: inabuggy.com or can be ordered easily through the INABUGGY APP.
Happy Thanksgiving and good luck!