Toronto musician Avery Florence is setting the scene for her career by creating her own shows.
The singer-songwriter started performing around the city a couple years ago. Since, she's played at local venues, like Dakota's Tavern and Hugh's Room, but she said she loves putting on do-it-yourself performances because of the connection with the audience. She said she enjoys the ability to pick which artists she wants to work with and the freedom to "set the vibe."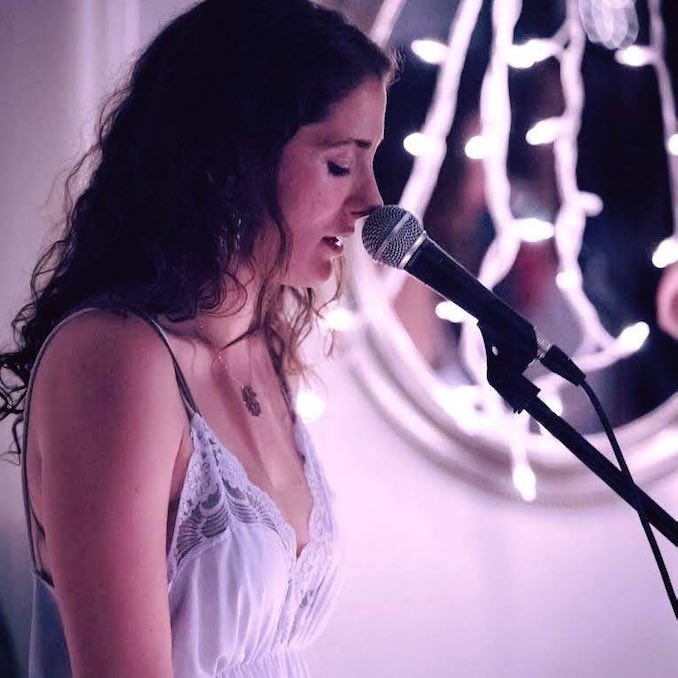 That was the idea behind her latest show on June 16, which was supposed to be on a rooftop under twinkling lights in Kensington Market. The rain forced everyone inside at the last minute, but that didn't ruin the evening. Instead, dozens curled up on couches or stood at the back of a living room to listen to an airy rendition of Pink Floyd's "Breathe" and Florence's own "Heavenly," an ode to new love.
"It turned into this intimate, spontaneous show. I think everybody just wants to sit, drink their wine, and listen to music," she said.
[rspad300x250]
Ahead of her debut album's release, expected to drop in September, Florence shared her thoughts on Toronto's music scene and what it was like to record her songs live off the studio floor.
Where does your inspiration come from?
I've kept a journal my whole life so that was kind of interesting. A lot of songs I wrote were about (things that happened) years before, like breakup tunes. But they could still feel so real when I would write the songs. It's very therapeutic to go back into my memories and write songs.
What is so special about making music in Toronto?
I've had this discussion with people who are in the arts a lot. We are the city. This is the time right now, which is so cool for music and film and everyone to collaborate with each other. And the city is so big, there's room for different genres and types of artists. But it's small. I've only been doing this for two and a half years and I've met such awesome people. I've worked with musicians who have really elevated my sound so much. It always leads to more. The producer that I met through my friend ended up introducing me to this amazing violist. There's countless stories like that.
What do you enjoy most about DIY music venues?
What I like about where I'm at right now is connecting with the audience. Obviously, it would be amazing to sell out a huge venue, but at the same time, you don't really get anything out of that. What I like about playing at intimate venues is that I can totally lose myself and then other people can do that, too.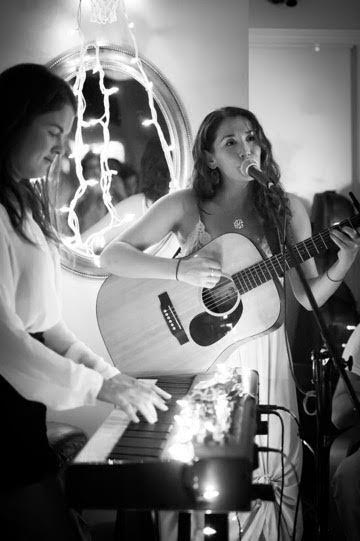 How did you start making your first album and what can we expect?
It's so expensive to do a 12-song album. Just the musicians and the studio time, it adds up so much. But I got a grant in December from the Toronto Arts Council. I think that's also why Toronto is such a great place to be an artist. There's so many grants that you could apply for. They take a bunch of tries to get them, but once you do, I think it's great.
[rspad300x250]
I don't know when I thought about it, but I'm naming the album "January." My birthday's January 2 so it coincides with New Years and I always feel like that's a good time for setting your intentions, leaving stuff behind and going forward. That's what I think the album is to me. There are some happy songs on it and also some darker songs. The album's not even out and I feel ready to record the second album.
What was your favourite part about recording?
We did it old school. We did it live off the floor. Instead of recording one instrument at a time, we did it all together. We rehearsed just for two days and got into the studio. And we all kind of had our own little space so there's no bleed between the instruments. It's faster and you can feel it. A musician said this to me: "When you're really feeling it, you're all making love to each other." You can feel it in the recordings.
I was in my own room (in the studio while recording) and you can hear birds chirping, because on the other side of the studio is this huge wall of ivy and it was raining so they were all hiding under there. So you can hear the birds on the album, which is so cool.
What's next?
My goal is to continue play with better musicians and improve myself… I want to play all the instruments. I rented an electronic drum kit. And taught myself piano in the past year. I think as an artist you should never be exactly where you want to be at. You should keep on wanting to improve.
Watch Avery Florence perform at the Markham Jazz Festival in August and the Dakota Tavern every month. Visit her facebook page for more info.