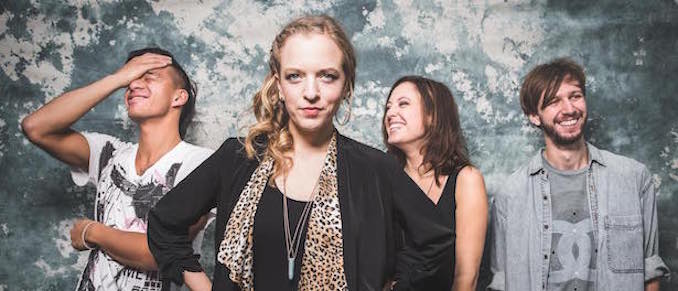 Local indie songstress Sarah Burton just came off a massive cross-Canada tour celebrating the release of her fourth studio album entitled Make Your Bed. The album was released in the Spring and was engineered by Ken Friesen (Tragically Hip, Hawksley Workman, Blue Rodeo) and produced by Derek Downham (the Beauties, Samantha Martin) in Almonte, Ontario.
Sarah's songs come from a sincere place and are accompanied by her piano-driven pop melodies that make you want to sing aloud while walking down the street. Burton has really found her voice and style on this record – her true self shines through her honest lyrics.
We had the chance to chat with her about her recent album and all the things she loves about Toronto.
***
Congrats on your new album Make Your Own Bed. Tell us about the recording process.
Thanks! We recorded the bulk of it at ken Friesen's studio (signal path) in Almonte, ON, then did the rest at home in Toronto at Bunny Vs Kitten with Jeff Low and Phil Houston. We also recorded most piano parts at the Almonte Old Town Hall (a venue I discovered when I played a gig there with Royal Wood, and fell in love with the room and Steinway piano there).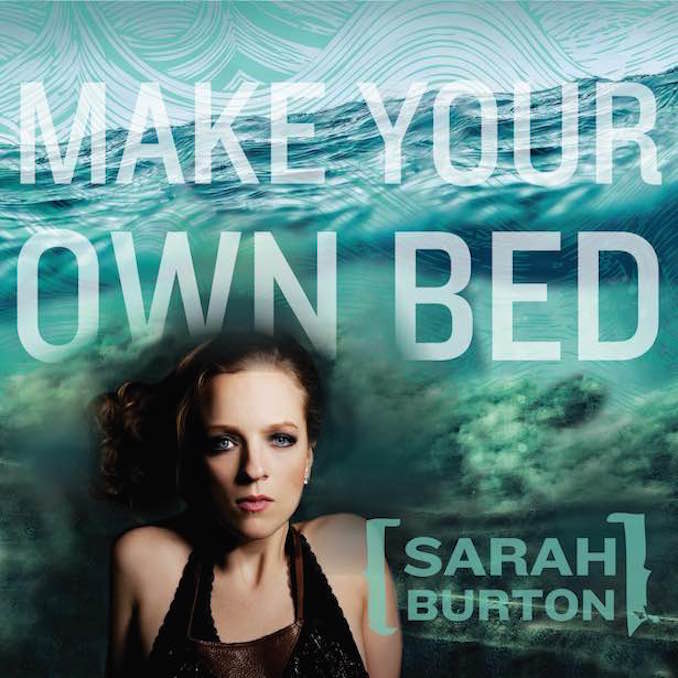 What did Ken Friesen and Derek Downham potentially bring to the table?
Ken is super chill and has a rock n roll brain. He has great gear and lots of toys. He also does live sound for big shows, and having that live perspective was wonderful, especially since we are really a "live" Band. Derek brought his instrumental chops – he can play anything he puts his hands on, his ability to arrange and develop songs is incredible as well as his ability to see my vision and help me attain it.
Do you find it's easier to write a happy or sad song?
Probably sad, mostly because they just pour out like therapy. You don't need a song to get you through the good times the way you need them to cope with the sad.
If you had to collaborate with one Toronto artist, who would it be and why?
My goodness, tough question. So much incredible talent here. I do get to collaborate with all kinds of wonderful artists here in town, but perhaps a dream come true, someone I've never met who I'd love to work with is Feist. Maybe that's a predictable answer but the reason is because she is a phenomenal writer and performer, and I love the way she lets the arrangements of her songs evolve into something completely different from what you hear on her albums.
How long have you been performing music? What keeps the fire going?
I first stepped on a stage 12 years ago, dragged to an open stage by a friend. It was the best feeling, and most at home I had ever felt, so I never stopped. Just being alive is what keeps the fire stoked. Stopping is not an option.
What's your favourite song you've ever written?
That changes day to day – right now it's a brand new one called "love is all around" – a tribute to dating in a big dirty city.
What do you do when you're not doing anything musical?
I love biking, swimming, cooking, making art (although I rarely find time for that these days), and walking around the city.
What's your proudest moment on and offstage?
On-stage – I got to sing backups with treble charger last year, that was pretty cool! And this summer I got the stage hands at wild mountain to strike my keys after a piano solo before I picked up the guitar, and that felt pretty badass.
Top 3 artists that have inspired you?
Elvis Costello, Led Zeppelin & Ryan Adams
Favourite place to eat in Toronto?
Sushi extra, Phoenix & Nazareth
What is one random thing about you that people wouldn't expect?
I love punch dancing
Rapid fire:
Sneaky Dees nachos, Hey Meatball spaghetti or a superfood salad from Fresh?
1:00 pm – Fresh / 1:00 am – Sneaks
Queen or College St? Queen
Trinity Bellwoods or Highpark? High park
EP or LP? Lp
Early bird or night owl? Night owl
Road or studio? Road
So what's next for Sarah Burton?
Spending fall in Toronto, teaching part time at Seneca College, writing and working on arrangements of new songs with my band, recording with my side project, Thunderette, making a video with other side project, Hot Peach, and heading to the states for a solo tour this winter 🙂