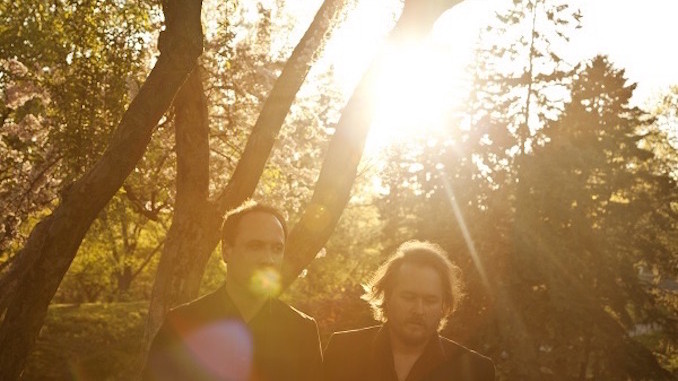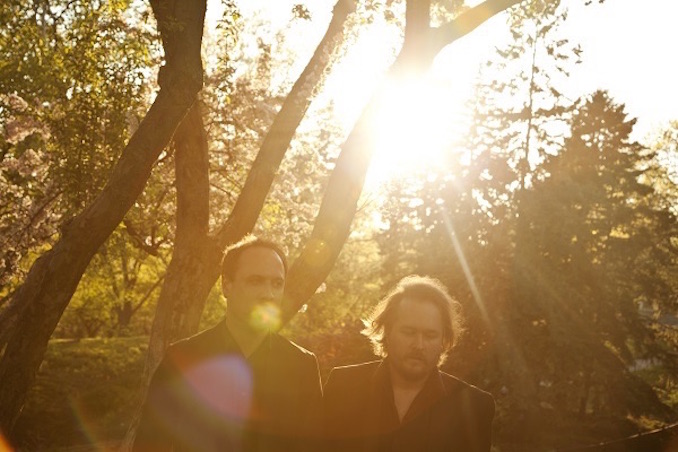 It's been a while since I've seen a band with as much heart as the boys in Sunparlour Players. Members Andrew Penner and Michael "Rosie" Rosenthal have figured out the formula for making a big sound with only 2 members; solid songs and the passion for go with it makes the band a force to be reckoned with.
Genuinely nice and talented guys, Sunparlour Players put on an awesome live show and I recommend catching them perform if they stop in your town.
I recently sat down with lead singer Andrew Penner to chat about the new album "The Living Proof" and what the band loves about Toronto.
Congrats on your recent album "The Living Proof." What inspired the songs?
Walking, staring at walls and touring.
What's the strangest request you've received from a fan?
Well, lots of strange requests. Things like "could you mail me this mustard?" come up. But we bring that on ourselves really
A sad song is always easier to write than a happy one in my experience. Did you have to go through heartbreak or some hardships to write this album?
Not as much as some. The albums about the living part of life. That includes the good and the dark.
Tell us about the recording process of this new album and where it was recorded.
Its was recorded at the Lincoln County Social Club and the Cellar in Toronto. We did the bulk of the recording in about 10 days. Then took about a month to do overdubs. We work real close with our producer, chris stringer. Lots of laughs and fighting and bbq.
Do a personal favourite track on the record that is close to your heart?
Our ginger bourbon apple butter recipe. Its informative, sounds trippy and is delicious
If you had to collaborate with one Toronto band, who would it be and why?
Lots of folks. Lets go with, nagata shachu. They are a group that Rosie (the other half of SPP) has studied with. Both Rosie and I are both drummers and we dig this stuff a bunch.
You have a summer jam you've been listening to? Toots and the Maytals
Watch the video for "Soapbox" below:
Top 3 artists that have inspired you in your life?
Oh, boy. Hmm.
Stevie Wonder
Flannery O'Connor
Son House
Favourite place to eat in Toronto? Its changes monthly. Hmm. I like beast (96 tecumseth st.)
Favourite thing about the city? All the great places to strap on the feedbag. It echos how many different kinds of people call this city home.
Favourite hang out in T.O? My backyard.
Random rapid fire:
Sneaky Dees nachos, Hey Meatball spaghetti or a superfood salad from Fresh?
Holy lord, none of them. I reached my lifetime quota of the dees nachos at 2.
Queen or College St? Queen
Trinity Bellwoods or High Park? High Park. Feels more like a park park.
Early bird or night owl? Both. No sleep much
Road or studio? Both. Like music much
What do you think of physical vs digital album sales? Do you have a preference? Any thoughts for the future?
I like vinyl and digital. Thats what i get. Cd's are still the business cards though. I think they could be gone in the next bit. I wouldn't cry over that. We'll see.
What is one thing people don't know about you that they wouldn't expect?
I grew up singing in a mennonite travelling choir
What's next for Sunparlour Players?
Touring europe this fall on our new record "the living proof". Making videos. Festivals. Fun stuff. Stay tuned. www.sunparlourplayers.com