Since 1974, the Business for the Arts has worked to bridge the gap between individuals and corporate entities and the arts. Their annual awards gala recognizes the year's outstanding support of the arts through philanthropy, unique and innovative partnerships and programs and volunteerism.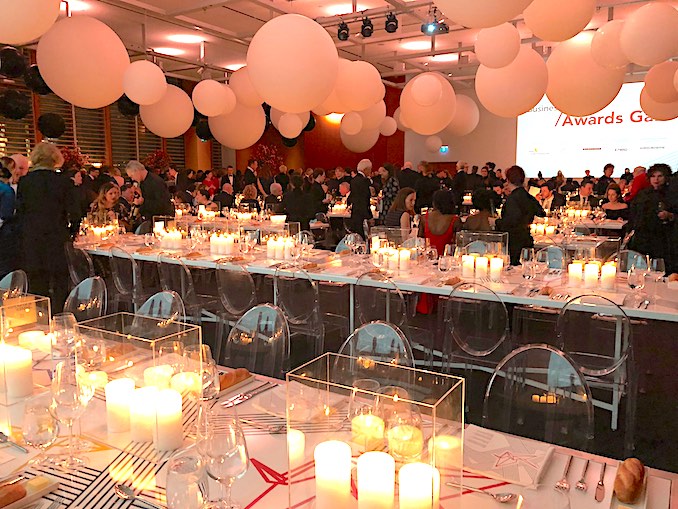 On Thursday, November 9th, hundreds of members of the arts community gathered at the Art Gallery of Ontario for this year's awards gala honouring this year's winners. The night featured a cocktail reception and dinner in the Baillie Court, international music, and speeches from winners and company representatives, many of which have a long-standing history of supporting the arts. It ended with a performance from JUNO-nominated, Canadian singer-songwriter Royal Wood.
Hosted by Helen Burstyn, Chair, Waterfront Toronto, Evergreen & The Walrus Foundation, the night spotlighted the winners and their outstanding contributions to the arts.
This year's BftA award recipients included Tony Gagliano, Executive Chairman & CEO at St. Joseph Communications, who received the Edmund C. Bovey Award Recipient. This award is named after the first chairman of Business for the Arts and honours a business professional who has demonstrated a lifetime of significant support or leadership in arts and culture in Canada. Gagliano received an award sculpture as well as $20,000 to direct from the Bovey Award fund to the arts organization(s) of his or her choice.
Piers Handling, Director and Chief Executive Officer of Toronto International Film Festival, received the Peter Herrndorf Arts Leadership Award. This award was established to recognize arts leaders who have spent a lifetime dedicated to fostering the arts in Canada by building partnerships with fellow arts executives, artists, media, business leaders and public sector officials to ensure a vibrant cultural sector for all Canadians. Handling received a cash prize of $5,000 to be directed to the registered not-for-profit arts organization(s)* of their choice.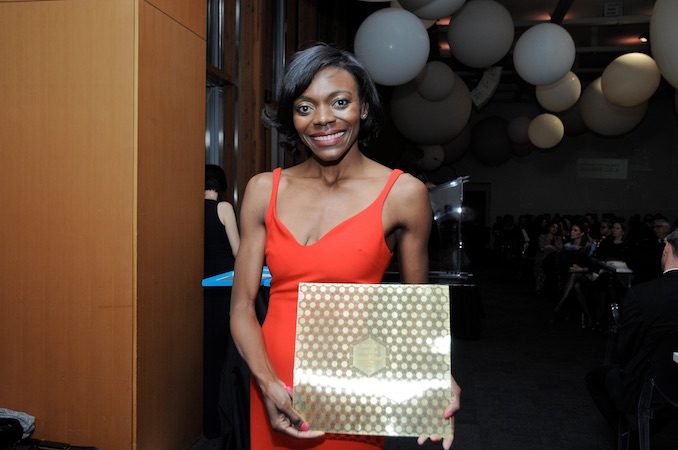 Diane Obam Dallaire, Chair of the Southam Club, was the recipient of the Arnold Edinborough Award. This award was named after the founding President of the Council for Business and the Arts in Canada (now Business for the Arts) and recognizes a young business professional age 40 and under who has demonstrated exemplary leadership and volunteerism in the arts. Diane Obam Dallaire received a cash prize of $5,000 to be directed to the arts organization(s)* of their choice.
Air Canada received the Corporate Champion of the Arts Award Recipient, awarded to a business that has strengthened arts and culture in Canada through its long-standing support of and commitment to the sector. Air Canada is the partnering airline for many arts institutions in Canada including the Toronto Symphony Orchestra.
PATTISON Outdoor Advertising received an award for their partnership with VIBE Arts. The Community Impact Award recognizes an arts and business partnership that has enhanced the quality of life and enriched the cultural scene in their community through innovative program(s), creative business partnerships or neighbourhood revitalization initiatives.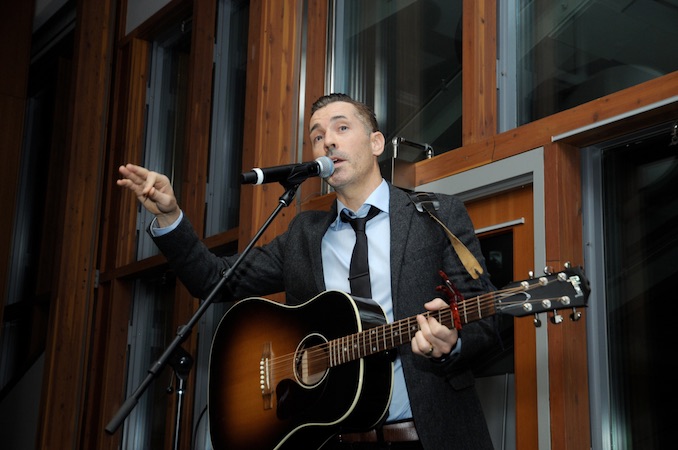 BftA creates "strong relationships between business and the arts in order to strengthen our cultural institutions, support our artists and improve quality of life for all" by way of their unique programs and events. They have had a wide and deep impact on major arts events, artists and audiences by supporting community theatres, artist collectives, street festivals, art galleries, orchestras and film festivals.
Business for the Arts' national flagship program, artsVest,  "..is a multimillion-dollar matching incentive and sponsorship training program, designed to spark new business sponsorship of arts and culture, and to build capacity in Canada's cultural sector. It provides small to mid-sized arts and culture organizations in selected communities with the expertise and tools needed to approach their local business for sponsorship.".  Since 2002, it has grown to help 3,220 partnerships between arts and businesses come to fruition.