In celebration of Tissot's new partnership as the official watch of the Toronto Raptors, we got invited to the "Raptors Shoot-around" event that took place at the Air Canada Centre.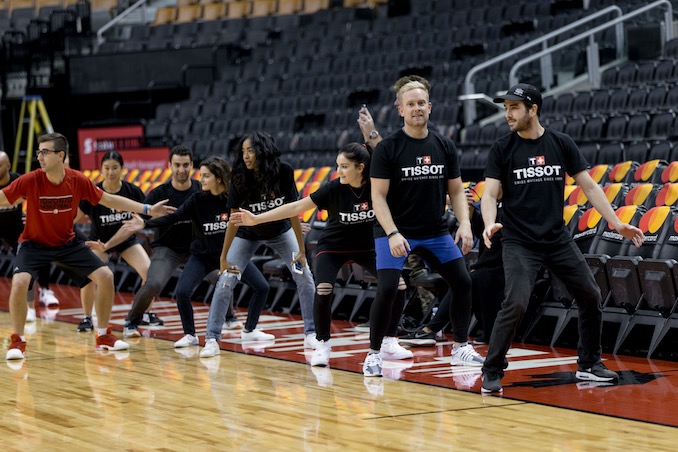 As part of Tissot's global partnership with the NBA, which  has provided the time-keeping system for all 29 NBA arenas since the 2016-2017 season, members of the media got to part take in a basic simulation of the Raptor's training routine through a series of basketball drills. The ACC court was ours for the hour to exercise our NBA's MVP dreams.
Testing adrenaline was the first line of business. By getting the energy of the room up and bodies moving with jumping jacks and a few dabs, we got to test out our basketballs skills on the court – although we were rather rusty.
Dribbling in-between your legs, catching a basketball tossed in the air after spinning in a circle, served even the intermediated experienced participants no justice.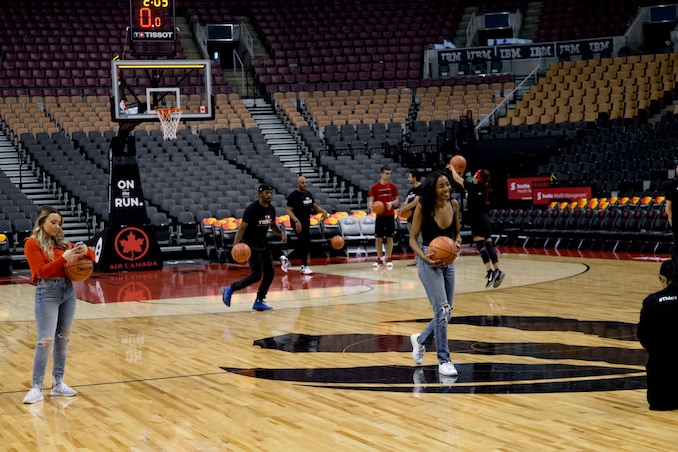 Grouped into two teams, we tried our take on layups on both our right and left driving hand, as well as shots from various locations on the court. Our attempts at 3 point throws were timed in real time by the Tissot branded shot-clocks. Hearing the intense sound of the buzzer was justification as the perfect noise to hear in the anticipation of the infamous tie-breaking buzzer beater shot during a live home game.
As our time on the Raptor's court came to a bitter-sweet close, the fun that came with getting to practice on an empty home court kept the energy buzzing in the arena. The drills weren't challenging as much as they were a testament to tell the 13 year old kid in me with the hopes of a star-quality NBA career, to keeping dreaming.