Rich the Ref is a sole proprietorship that focuses on giving back to the community through basketball. Rich The Ref is a name synonymous with excellence in officiating competitive basketball games across all age groups and genders in the GTA. The organization believes in the transformative power of basketball and its potential to shape the dreams and aspirations of young athletes. Its mission is to inspire and guide them towards success in their basketball endeavours. We spoke with Richard Walker, Owner and CEO of Rich The Ref, about how his journey with his organization extends far beyond the boundaries of a basketball court. He's not just a referee; he's a mentor and a role model, using his passion for officiating as a powerful tool to connect with the younger generation.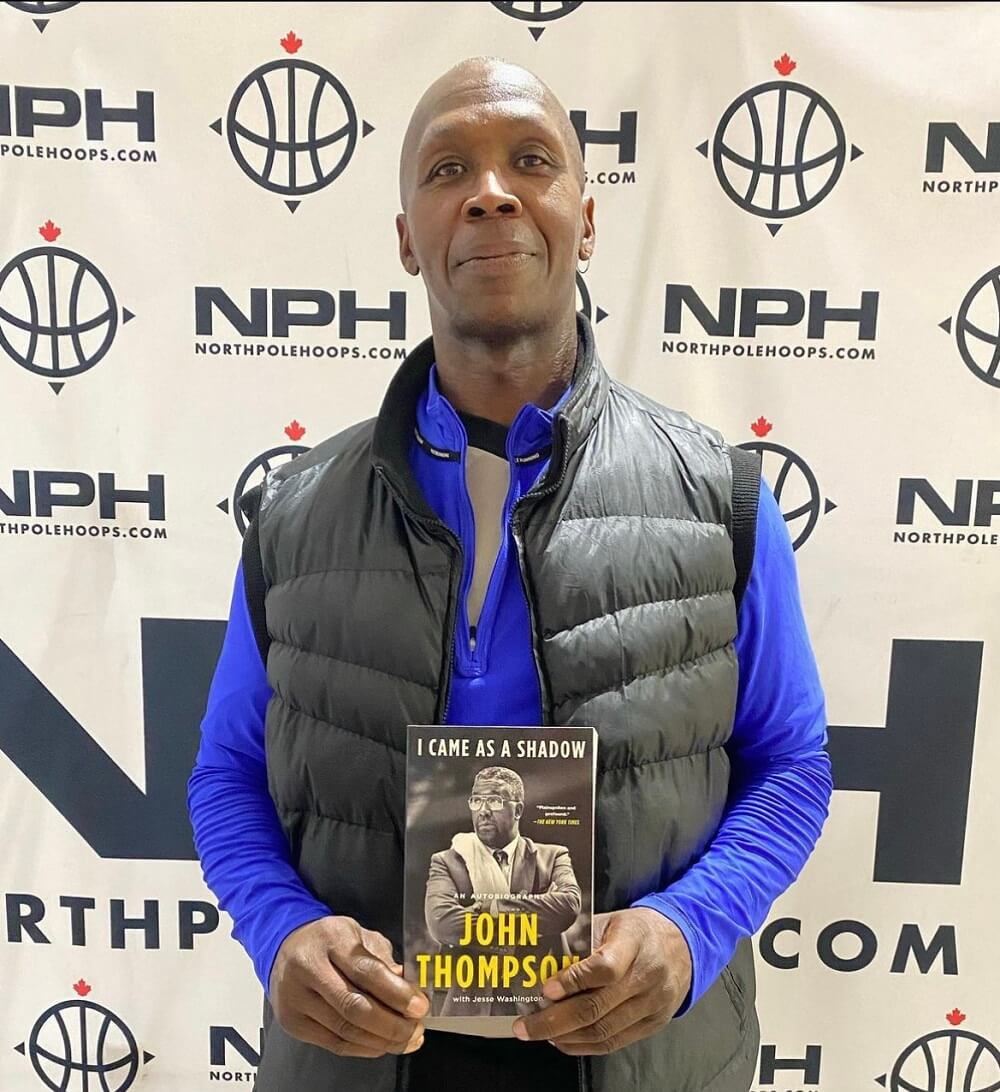 What is your business called and what does it do?
Rich The Ref was established in 2008 as a testament to my deep-rooted love for basketball and unwavering commitment to the sport. Before the referee stripes, I was a prominent figure in the basketball industry, having been a pivotal player in The Humber Hawks dynasty. My still-standing record of scoring 304 points in a single season stands as a testament to my capabilities on the court. My journey in officiating began at the high school level, but my dedication to the kids propelled me quickly into officiating games at increasingly competitive levels, including men's leagues and high-profile celebrity events such as the TIFF Celebrity Basketball Game in 2023.
Rich The Ref serves as a highly effective business in ensuring high officiating standards, fair play, promoting sportsmanship, resolving conflicts, and improving game quality within organized competitive agencies while simultaneously acting as a valuable tool for player development in the world of basketball in the GTA. Rich The Ref is not just a business; it's a platform for me to impart my abundant wealth of knowledge and experience to the next generation of basketball enthusiasts. Through mentorship and guidance, I try to empower young players by highlighting key areas they should focus on to excel in the sport. My dedication to the game and my commitment to families, fairness, and sportsmanship have earned me the well-deserved reputation of being the most sought-after official in the GTA.
What made you want to do this work?
Rich The Ref is a manifestation of my deep passion for basketball and my drive to share this passion with young basketball enthusiasts. Initially, the intention was solely to officiate games, but I quickly realized that my purpose extended far beyond blowing the whistle and making calls on the court. It became a platform through which I could impart my knowledge and provide invaluable insights to players and their families, offering them a roadmap to success in the world of basketball. Through this, I had the privilege of officiating games featuring some of the NBA's brightest stars along their journey, including Tristan Thompson, Tyler Ennis, Andrew Wiggins, Anthony Bennett, AJ Lawson, and RJ Barrett. These experiences not only elevated my own expertise but also allowed me to build long-lasting relationships with these players and witness firsthand their remarkable journeys within the basketball industry.
My business Rich The Ref stands as a testament to the transformative power of basketball. It was built on professionalism and honesty, granting it a platform that not only officiates games but also serves as a beacon of inspiration, mentorship, and opportunity, helping countless individuals navigate the complex and competitive landscape of professional basketball. Through this journey with Rich The Ref, I've been given the opportunity to make an indelible mark on the basketball community, touching the lives of players and families alike as they strive for success in the sport they love.
What problem did you want to solve with the business?
Rich The Ref was founded with a clear mission: to become a pillar in the community by delivering nothing short of the best results in officiating basketball games. As the driving force behind Rich The Ref, I recognized a need in the basketball community for consistent, professional, and top-tier officiating. Having personally witnessed games where officiating was often mediocre and inconsistent, I made it my mission to set a new standard. From the very beginning, we have been dedicated to demonstrating professional quality officiating at every game it oversees. My commitment to excellence was unwavering, and this dedication was quickly apparent to all who encountered my officiating. By consistently providing officiating of the highest caliber, I swiftly gained recognition and respect within the community, which was a blessing in itself. Because of my commitment to professionalism and a relentless pursuit of the best results, my business has built the stellar reputation it has today. My mission to elevate the quality of officiating not only improved the integrity of the games I've presided over but also contributed to the overall growth and success of the basketball community in which I serve. I am forever grateful that Rich The Ref is now synonymous with top-notch officiating, standing as a shining example of what dedication, passion, and a commitment to excellence can achieve in the world of sports officiating.
Who are your clientele/demographics?
Rich The Ref proudly extends its services to competitive basketball agencies across the GTA, embodying a commitment to inclusivity and excellence in officiating. With a versatile and dedicated team, we officiate games at every level of play, demonstrating a steadfast dedication to fairness, integrity, and impartiality. Our approach is on the premise of no discrimination when it comes to gender or age. Whether it's youth games, women's leagues, or men's competitions, we apply the same unwavering standards of officiating to ensure that every player and team experiences the highest level of fairness and professionalism. The range of games and events officiated by us is quite extensive and diverse. We encompass house league games, organized basketball agencies, men's leagues, and charitable events. The team's dedication goes even further by extending its services to educational institutions, where the importance of fair play and sportsmanship is instilled in the next generation of athletes. As a testament to our growing influence and reputation, Rich The Ref has expanded its officiating services to include celebrity games, such as the recent addition of the TIFF Celebrity Basketball Game. This expansion reflects on our versatility and adaptability in meeting the unique needs and demands of high-profile and charitable events.
How does your business make money? How does it work?
Rich The Ref primarily operates on a referral basis, relying on a network of satisfied clients and individuals who recognize the team's commitment to excellence in basketball officiating. When an individual or organization is in need of officiating services for a scheduled basketball game or competitive tournament, they often reach out to us based on recommendations or their own knowledge of the team's reputation. The process typically begins with interested parties contacting us to discuss their officiating needs. During these initial conversations, both parties work together to establish key terms and conditions for the officiating services. These terms generally include the specific rules and regulations of the organizing body, the fees associated with the services, and the methods of payment. Once all necessary requirements and agreements are in place, we swing into action, using our experienced team of referees to deliver officiating services at the highest standard. This process ensures that the basketball games or tournaments run smoothly, fairly, and in accordance with the established rules and expectations. Our commitment to professionalism and excellence extends throughout the entire process, from the initial contact to the final whistle of the game. The team's reputation for delivering top-tier officiating services on a referral basis underscores the trust and confidence that clients have in our ability to uphold the integrity and quality of basketball competitions within the community.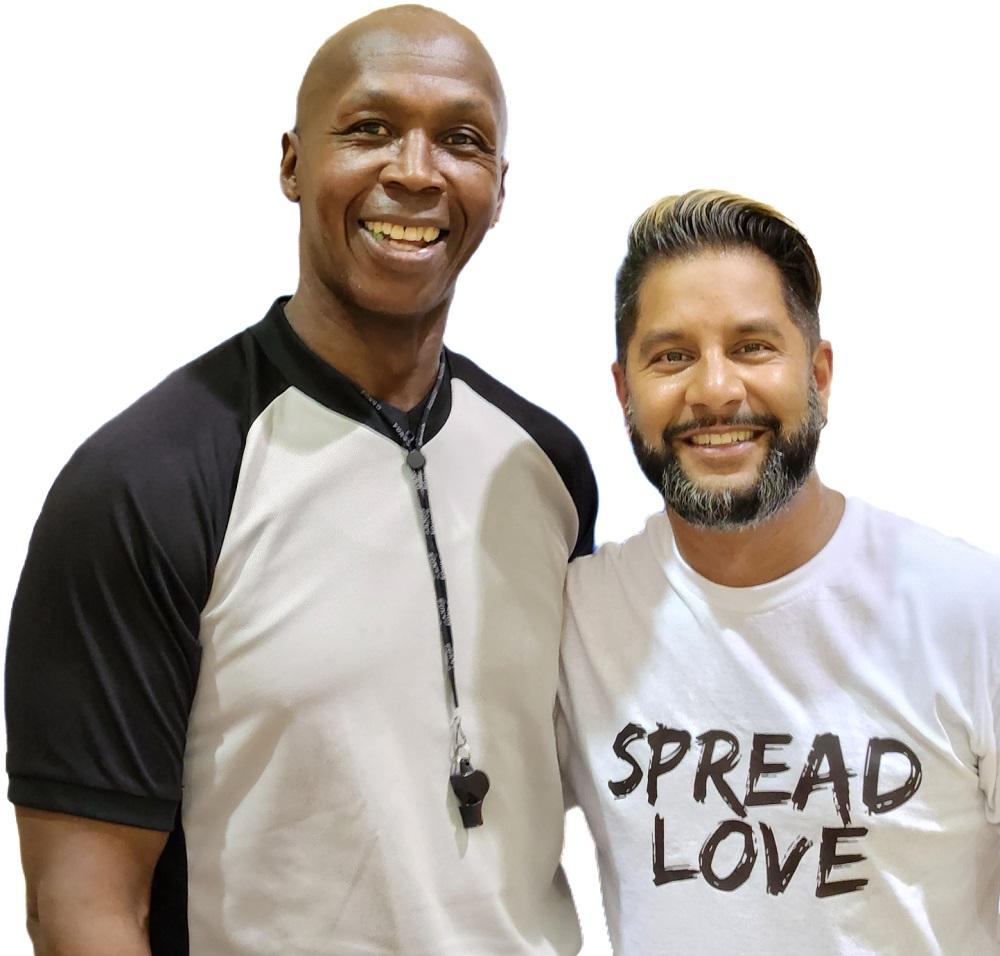 Where in the city can we find your profession?
Rich The Ref is primarily headquartered in the Region of Peel, where it has established a strong presence and reputation within the local basketball community. However, the team's flexibility and commitment to delivering top-notch officiating services extend beyond its home base. We are well-equipped to serve clients and meet the officiating needs of basketball games and tournaments throughout the GTA. No matter where the game is scheduled or the tournament is being held, we are a mobile and adaptable officiating team that is ready to provide its expertise and ensure that every basketball competition is officiated with the highest level of integrity and quality.
What is the best question a prospective customer could ask a member of your profession when comparing services?
When prospective clients are considering Rich The Ref for officiating services, they often ask key questions to ensure they are making the right choice for their basketball event. While there are various inquiries that can be made, two of the most important questions they can ask revolve around the quality of officiating and professionalism associated with Rich The Ref, as well as inquiries about our fees. One of the most crucial questions a prospective client can ask is about the level of officiating quality and professionalism that we bring to the table. This question goes to the heart of what sets us apart – a commitment to excellence, fairness, and sportsmanship. By asking about the team's reputation and standards, they gain a clear understanding of the value and integrity that we bring to their event. In my humble opinion, the established reputation should speak volumes about the caliber of officiating services provided. Another essential question revolves around fees and agreements. It's vital for clients to have a transparent understanding of the costs associated with our services. As mentioned, we are open and honest about our fees, ensuring that all parties are in agreement before any services are provided. This clarity sets the foundation for a positive and professional working relationship, where expectations are aligned, and there are no surprises down the line. By asking these questions, prospective clients can make well-informed decisions, secure in the knowledge that they are choosing an officiating service provider that not only values professionalism and quality but also operates with transparency and integrity in all aspects of work.
What is the best part about what you do? What is the worst part?
The most rewarding aspect of officiating with Rich The Ref goes far beyond the calls made on the court; it's the profound impact that this journey has on individuals and families that truly touches my heart. It's difficult not to feel a lump in my throat when I reflect on how my passion for basketball, which started with simply dribbling a ball for fun, has evolved into something so much more. From playing at the University and College levels to now officiating games at those same levels, the journey has been nothing short of extraordinary. What brings me immense joy is the abundance of opportunities I've had to offer my officiating services throughout the GTA. To be regarded not only as a referee but also as a mentor is a privilege that fills me with gratitude. I cherish the reputation I've built with Rich The Ref, and I'm proud of the lasting legacy it has left on the basketball community. I'm committed to putting my best foot forward each day, not just to be "THAT ref" but to be "Everyone's Favourite Ref." It's a title I hold close to my heart, knowing that I'm making a positive difference in the lives of young athletes and their families. I look forward to continuing this incredible journey and leaving an even greater impact on the community I hold dear.
The most challenging aspect of officiating, especially at the highest levels of competition, is encountering attitudes that can sour the overall experience. While competitive games are meant to be enjoyable for everyone involved, it can be disheartening when certain individuals bring a negative attitude to the environment. As an official, my intention is always to uplift and contribute positively to the game and the players' development. What weighs on my heart is officiating games where individuals don't fully recognize the immense potential they have, often due to their negative demeanor. It's difficult to witness talented athletes hinder their progress and personal growth because they bring an adverse attitude to the court. There's a profound desire to offer advice and guidance, to help these individuals tap into their potential, but at times, it becomes a hard decision to walk away from offering such advice. Unfortunately, there are instances where players are completely closed off to receiving feedback, making it challenging to positively impact their development. In such cases, it's a tough and sometimes frustrating experience as an official who cares deeply about the sport and the players. Nonetheless, despite these challenges, my commitment to the game and to fostering a positive and respectful environment remains unwavering. It's a reminder that, as an official, I strive not only to enforce the rules but also to promote sportsmanship, personal growth, and a love for the game, even when faced with the difficulties of navigating negative attitudes.
What is your favorite joke about your own profession?
Not a joke per se, but I get a good laugh out of coaches who want me to call "Foul" for everything. Also, I love the teasing from parents in the stands saying I made a wrong call.
Where can we follow you?
In all transparency, I am not tech-savvy (LOL). For business bookings, I can be reached directly via email.
PAY IT FORWARD: What is another local business that you love?
I would like to pay it forward to Fine Taste Hakka Restaurant in Brampton, where my wife and I usually dine after one of my games.